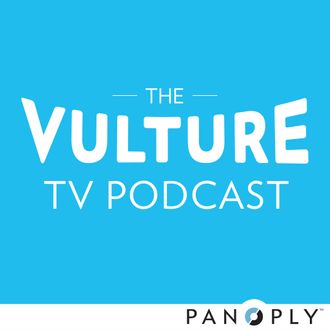 Another Tuesday, another episode of "The Vulture TV Podcast"! This week, we mull this year's Emmy nominations, while Matt recalls the broadcast-versus-cable Emmy wars of yore. Plus, we explore how a show about a washed-up star can be done right (BoJack Horseman) and wrong (Sex&Drugs&Rock&Roll), and why multiple ampersands should be banned from show titles.
This episode contains spoilers in the following discussions:
Halt and Catch Fire, "Limbo": 6:11–6:49
Bojack Horseman: 16:30–31:30
Sex&Drugs&Rock&Roll: 31:30–46:26
Further reading: "Sex&Drugs&Rock&Roll Is a Total Misfire"; Emmy snubs, surprises, and curiosities.
Tune in to "The Vulture TV Podcast," produced by the Slate Group's Panoply, every Tuesday, on iTunes or SoundCloud. And please send us your burning TV questions! Tweet us @Vulture or email tvquestions@vulture.com.