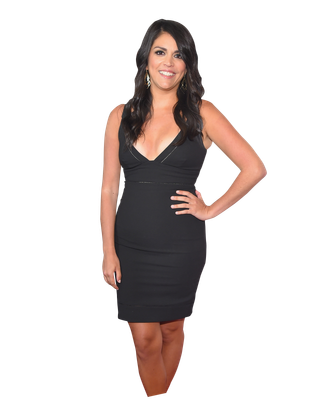 Photo: Michael Loccisano/Getty Images
Even though Saturday Night Live's 40th season ended back in May, castmember Cecily Strong has been as busy as ever. She's currently shooting Paul Feig's Ghostbusters reboot in Boston and co-stars in Staten Island Summer, a movie written by her former Weekend Update co-anchor Colin Jost. In the film (available on VOD now, and Netflix on July 31), which was shot on location over the past two SNL off-seasons, she plays a tomboy-ish lifeguard alongside Graham Phillips, who stars as Danny, a sweet, geeky kid who's about to leave home for Harvard (the story is loosely based on Jost's life, and Phillips looks eerily like him). Vulture caught up with Strong to talk about making the movie, impersonating Serial's Sarah Koenig, and all the rumors and leaks surrounding Ghostbusters.
In the film you're a lifeguard. Did you have real-life summer jobs?
I worked in a coffee shop called Buzz Cafe in Oak Park [Illinois]. I started when I was 14 or 15, washing dishes, and then I became a barista and sometimes waited tables. It was an artsy scene. We weren't in bathing suits, that's for sure. I've never had a job where I walk around in a bathing suit. I hope I never do.
The movie features six other current and former SNL cast members, and Lorne produced it. What was it like working on an extracurricular project with everyone?
I loved it. It was like getting to see your buds at summer camp. We really don't see each other all that much otherwise. I like working with them. You know how to play off each other right away.
It's like you're getting paid to have fun with your friends.
Well, sometimes. When we're working overnights and stuff, it's not as much fun. I'm not complaining—this is how it goes when you're working on a small-budget movie and don't have much time to shoot—but some of the hours were spent sitting on the wooden floor in a hot lifeguard shed on Staten Island at 4 in the morning. I eventually brought in a sleeping bag so I could at least nap a little more comfortably, but I had a lot of bruises on my back. I'm sensitive, like The Princess and the Pea. I had a hard time on the wooden flower. I'm a really delicate princess.
Earlier this year you were a presenter at the Peabody Awards. You did an impression of Serial host Sarah Koenig when you gave her an award. Was she a fan?
That was the first time I met her, and she struck me as such a radio person, in that she's so shy. She was very kind, but she felt a little nervous about whether we were making fun of her. It took a while to convince her that we actually are big fans, and that's why we wrote that sketch. Ira Glass got it right away. He said, "It was clear you guys listened intently because there were so many specific Serial things." Once she realized that everything we did was a love letter to them, she was more OK with it.
So she didn't hold any grudges about your White House Correspondents Dinner joke saying you were sorry she couldn't get her plus-one out of jail?
She did not. Again, any time I joke about something like that, it's because I'm obsessed with it.
Speaking of things people are obsessed with: you're presently filming Ghostbusters, which also features SNL pals. How does that experience compare to making Staten Island Summer?
The budgets are different, so I have a trailer and that's pretty incredible. I don't get that a lot. But like I said, I enjoy these people so much. We're already friends and we know how to play off each other, so it helps on camera, it helps off camera. It makes it really fun.
When the movie was in development, Paul Feig's notes got leaked. It said they were looking to cast a "Cecily Strong type."
I still don't know what that means. You're like, "What is that type? A very funny cool girl?" I hope it means a delicate princess. But all those leaks were all wrong, anyway. I was shocked by what people could say without confirming any of it. I was not cast in that movie until very recently, but according to the Internet I was cast back in October or something.
Can you tell us anything about your character?
Oh, no. God no. I'd get shot. There are probably people bugging my phone right now, listening to this.