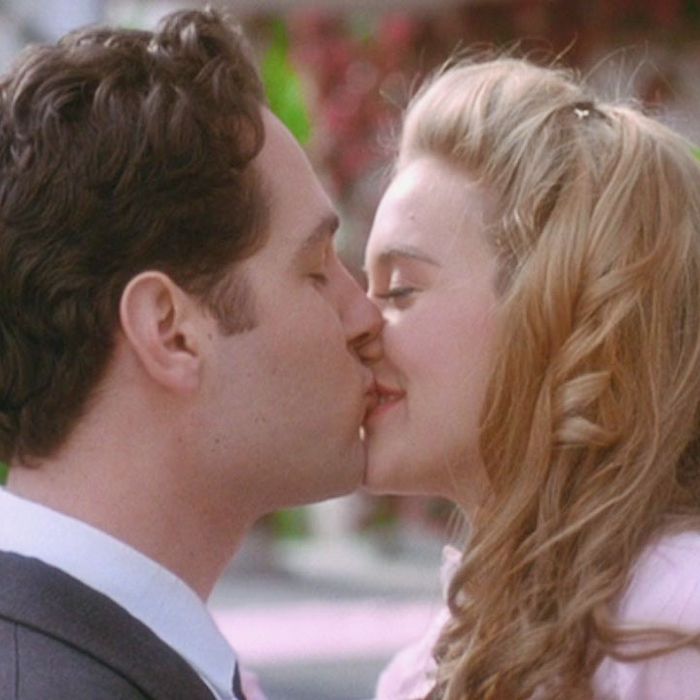 Paul Rudd as Josh and Alicia Silverstone as Cher in Clueless.
Photo: Paramount Pictures
Every good romantic comedy ends with a kiss, and the 1995 classic Clueless is no exception. In this excerpt from author Jen Chaney's As If!: The Oral History of Clueless, the film's principles, including stars Alicia Silverstone and Paul Rudd, as well as writer-director Amy Heckerling, tell the behind-the-scenes story of how the film arrived at the wedding-day smooch between Cher (played by Silverstone) and Josh (played by Rudd).  
 The Wedding
 As if ! I'm only sixteen.
And this is California, not Kentucky.
 —CHER