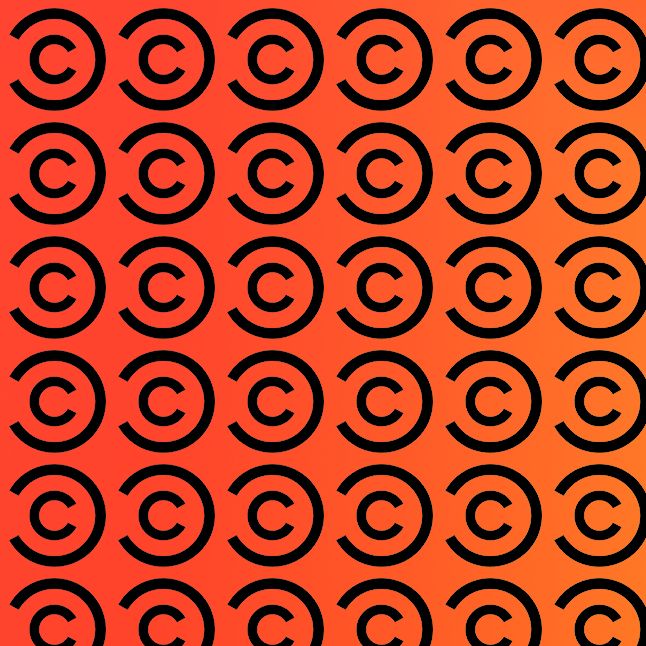 Inside Amy Schumer wraps up its third season tonight, and tomorrow, Key & Peele returns for the second half of its fourth season; following that episode comes the series premiere of Why? With Hannibal Buress. Review returns July 30. Another Period is off to a terrific start, and late-night show Meltdown's second season is going strong. That's quite a summer roster for Comedy Central.
In fact, 2015 on the whole has been an impressive year for Comedy Central. (Well, in terms of quality and creativity of programming. Not in terms of ratings.) Of course there's the stalwarts South Park and The Daily Show, plus Broad City, The Nightly Show, @midnight, Workaholics, Kroll Show. Drunk History comes back in the fall, and Nathan for You is scheduled to come back at some point this year. There was Big Time in Hollywood, FL, which is odd but not worthless, and the grating yet omnipresent Tosh.0.
That all makes 2015 arguably the best year in Comedy Central history. Let's take a look at the other contenders. For these purposes, we're talking about calendar years, not TV seasons, particularly because Comedy Central doesn't follow the traditional September–June network schedule.
Comedy Central's earliest incarnation was as the Comedy Channel in 1989, where early favorites like Short Attention Span Theater and Mystery Science Theater 3000 got their start. Comedy Central began in earnest in 1991, without much in the way of new original programming. The network's first breakout was Politically Incorrect in 1994, leading to our first contender year: 1996. In that year, CC had:
MST3K
Politically Incorrect (which can be sort of a chore now but back then was a little less in love with itself)
Dr. Katz, Professional Therapist
Craig Kilborn's Daily Show
Don't think of that lineup with your soured old today brain. Think of it with your 1996 brain. That lineup felt fresh and irreverent.
The following years brought plenty of good shows, which makes our next real contender year: 1999.
TDS, by then with Jon Stewart
Win Ben Stein's Money
South Park
Comedy Central Presents
Upright Citizens Brigade
The Man Show
Strangers With Candy
1997 was a similar lineup but with Viva Variety ('97–'98) and without Strangers With Candy; as much as one might value Mr. Laupin and the former Mrs. Laupin, Candy is more significant and probably better.
TDS and South Park of course endure, and sussing out the best and worst seasons of either is a difficult, largely futile task. The early 2000s have some interesting shows — Battlebots, Beat the Geeks — but things aren't really jazzy again until 2003, during which Comedy Central aired:
TDS
South Park
Comedy Central Presents
Insomniac With Dave Attell
Primetime Glick
Crank Yankers
Chappelle's Show
I'm With Busey
Kid Notorious
Reno 911!
Tough Crowd With Colin Quinn
Yes, a few of those shows are unworthy of love. But with Chappelle's Show alone, that would be a major year — throw in Reno 911!, and now it's a horse race. I'm not going to claim that Crank Yankers is some kind of high humor for the queen or something, but who among us has never laughed at it?
Then comes a sort of fallow period: Mind of Mencia, Showbiz Show With David Spade. The mid-00s were rough all around. That brings us to 2009:
TDS
South Park
The Colbert Report
The Sarah Silverman Program
Futurama
Important Things With Demetri Martin
The Jeff Dunham Show
Kröd Mändoon and the Flaming Sword of Fire
Michael & Michael Have Issues
Secret Girlfriend
Tosh.0
Some of these shows are excellent. Some are reprehensible. Some utterly forgotten. As is television, so is the human condition.
Which brings us back to now. Or at least now-ish: 2015 is clearly a strong outing, but 2014 is maybe a little better:
TDS
South Park
The Colbert Report
Tosh.0
Workaholics
Key & Peele
Nathan for You
Inside Amy Schumer
Drunk History
@midnight
The Half Hour
Kroll Show
Gabriel Iglesias Presents Stand-Up Revolution
Adam DeVine's House Party
Broad City
Review
Brickleberry
Brody Stevens: Enjoy It!
Comedy Central Underground With Dave Attell
The Meltdown With Jonah and Kumail
TripTank
Again, not every show here is a precious treasure — but a lot of them are. 2014 has a slight advantage over this year because The Colbert Report carries more weight than The Nightly Show, though it's certainly possible that several years from now that won't be the case anymore. If Why? turns out to be genius, that could tip the scales in 2015's favor, too.
Comparisons between these banner years are of course complicated by the fact that there are more shows on Comedy Central now than before; if we're talking sheer volume of good shows, of course 2014 is going to come out on top. But look at 1999! Upright Citizens Brigade and Strangers With Candy both! You can chalk it up to a nostalgic win, but it's a win nonetheless.