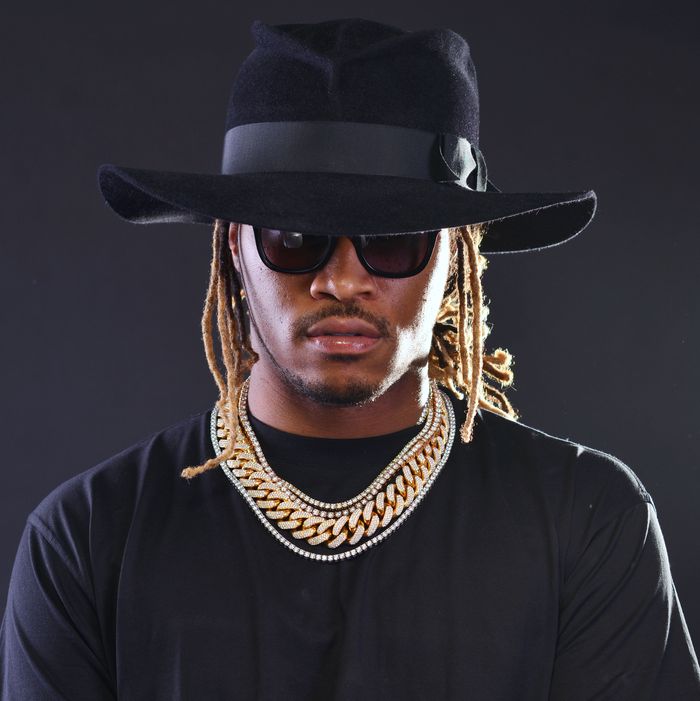 Photo: Prince Williams/Getty Images
If early sales projections are correct, Dirty Sprite 2, the third studio album from Atlanta-based rapper Future, will be one of the most successful rap albums of the year — if it reaches, as expected, 125,000 to 135,000 units sold in the first week, it would land just behind Big Sean's Dark Sky Paradise, which moved 139,000 back in February. There's no question DS2 will be the 31-year-old's biggest album to date, further aligning him with contemporary heavyweights like Drake and elevating him from strip-club kingpin to rap's upper echelon.
But DS2 is not the best Future album. Its most notable song, "Where Ya At," a new collab with Drake, is a lethargic, one-dimensional mess that will have you begging Drizzy to drink a can of Red Bull. The record has no hits, which was to be expected, as Future is not a traditional hit-maker. His skill is his ability to deliver a solid hook, as he has proven time and time again on an avalanche of mixtapes, two studio albums, and multiple collaborations since 2010.
DS2 is a fine enough album, and if it serves as an introduction to Future for many people, that's a good thing. But don't approach it thinking you're hearing his best work. For that, you need to hear his most memorable hooks. Here are eight of them.
"Same Damn Time" (2012)
A club record with the refrain that put Future on the map. It was originally recorded for a 2011 mixtape, remastered for the album Pluto, and then remixed with guest verses from Diddy and Ludacris.
"Loveeeeeee Song" by Rihanna (2012)
Similar to his 2013 collab with Miley Cyrus, "Real and True," this song by one of today's most sought-after pop queens didn't vault Future into mainstream success as one might expect, but it was one of the year's best duets.
"Magic" (2012)
An ode to Magic City, the mythical Atlanta strip club that became Future's stomping ground and sonic test tube.
"U.O.E.N.O." by Rocko (2013)
This mixtape standout from Rocko, a frequent collaborator, became an unassuming breakout thanks to Future's playful hook and a guest verse from Ricky Rozay.

"Bugatti" by Ace Hood (2013)
A Mike WiLL Made-It production that gave Florida-based rapper Ace Hood a certified platinum single. Really, though, it was Future's aggressive delivery that did the trick.

"Honest" (2014)
A look at Future's sensitive side.
"Move That Dope" feat. Pharrell and Pusha T (2014)
Another Mike WiLL Made-It production and Future's most successful single to date.
"Commas" (2015)
The coda on Dirty Sprite 2 and an urban radio staple all year. It's been remixed by Lil Wayne as well as Rick Ross and Big Sean. It was a standout from Future's 2014 Monster mixtape and repurposed for DS2.