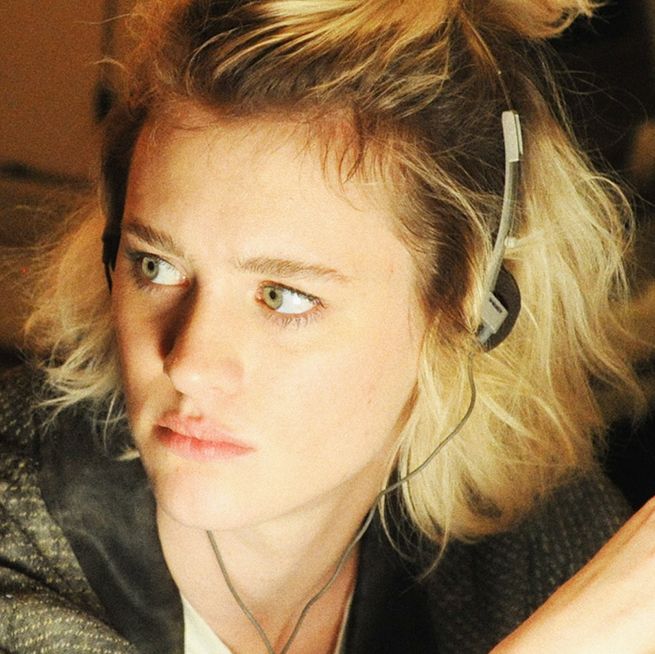 Halt and Catch Fire, a show about technological innovation in the '80s, has been a throwback in the best possible way. A large part of that lies in its music selection, which not only re-creates the era, but allows the characters to inhabit wonderfully specific worlds — from Cameron writing code while listening to Austin-based punk band Big Boys to Gordon singing along to Boz Scaggs in his car. For the first season, AMC released Spotify playlists for each character, designed by music supervisor Thomas Golubić and his team at SuperMusicVision. "For us, it's really a brainstorming exercise. We do it as a way of getting to know the character," Golubić said. "It wasn't necessarily all music that they would be playing, but it is music that really reflects their character." They chose songs that the characters actually could have listened to, and went from there.
The second season finale aired Sunday night, and the show's fate still hangs in the balance (AMC hasn't announced its decision to pick up the show for another season or not). To commemorate the (possibly) final season of the show, Vulture asked Golubić to pick one song that best epitomizes each character, whether it was the song that they would most likely rock out to, or because it reflected something essential about their nature. Think of it as if Mutiny had developed an online quiz: "What song are you?"
Joe MacMillan (Lee Pace), "Double Life" by the Cars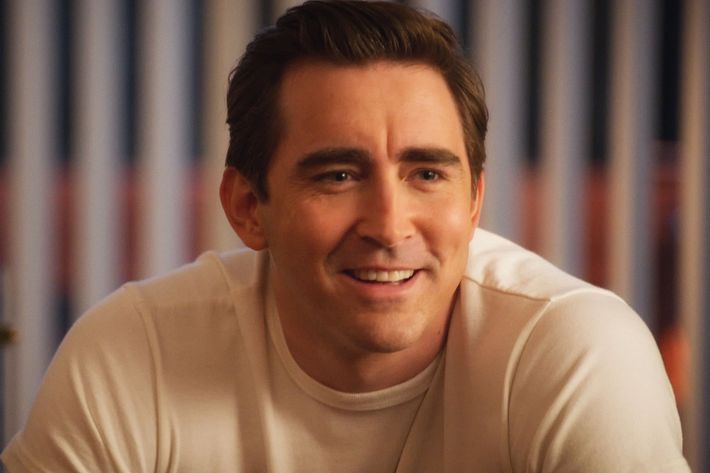 "It's probably too square for him to actually listen to, but there's something about it that speaks to who he is," said Golubić. Joe would be more likely to listen to "forward-thinking" bands like Wire, Brian Eno, David Bowie, or Gary Numan in Tubeway Army. He's a confidence man, Golubić explained, who can push innovative ideas into the mainstream through sheer confidence. "I always think of the Cars as being one of those bands that were very much ahead of their time, but also very aware of the pop landscape and being able to be both impactful and forward-thinking."
Cameron Howe (Mackenzie Davis), "Magnificent Seven" by the Clash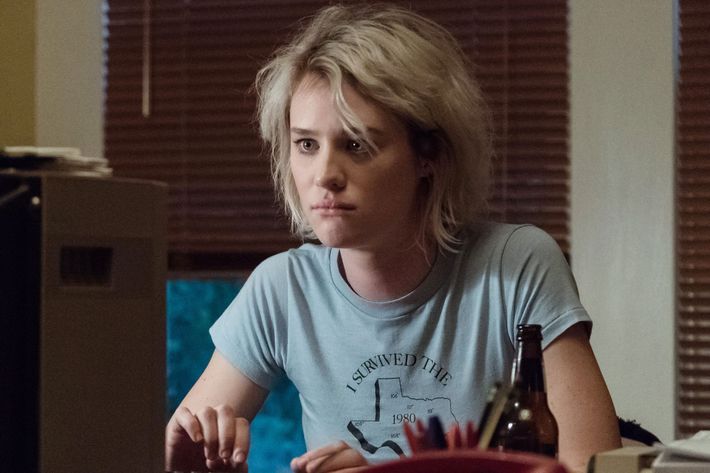 Cameron is the resident punk of the show, "somebody that's far too intelligent for her own good" and doesn't suffer fools. While Cameron herself would probably be more interested in hard-core local punk bands like the Dicks and the Big Boys, the Clash's "Magnificent Seven" is the song that plays when Cameron first walks into Cardiff Electric in the first season. "To me, the Clash is the first punk-rock band that was beyond punk rock," said Golubić. "They weren't just satisfied with being energetic, angry, and kind of cool. They were interested in broader horizons, the future, and building new things."
Gordon Clark (Scoot McNairy), "Good Morning Judge" by 10cc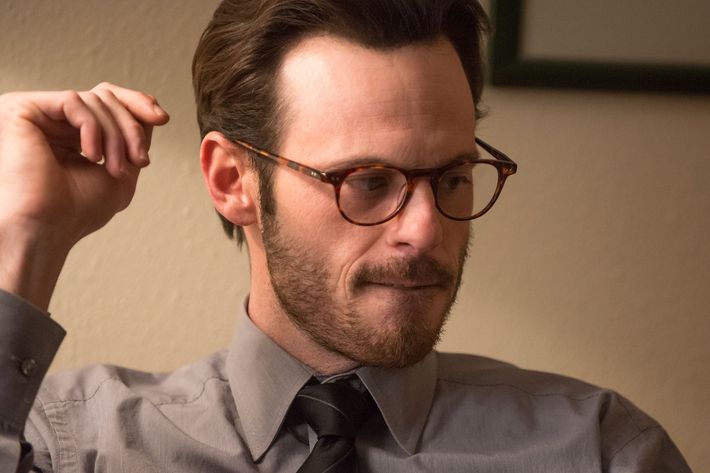 "We thought of Gordon as being a child of the '70s in the sense that Gordon's life seemed to be great in the '70s," said Golubić. "I think his music taste stopped when he got busy doing other things." So with Gordon, it was about '70s nostalgia for rock bands that were a little off-beat like Steely Dan, Nick Lowe, Boz Scaggs, and Sweet. "For us trying to figure him out it was really saying, Okay, what would make him feel good?" Golubić picked 10cc, because it is "one of those slightly odd nerdy bands that he would be into."
Donna Clark (Kerry Bishé), "Air à Danser" by Penguin Café Orchestra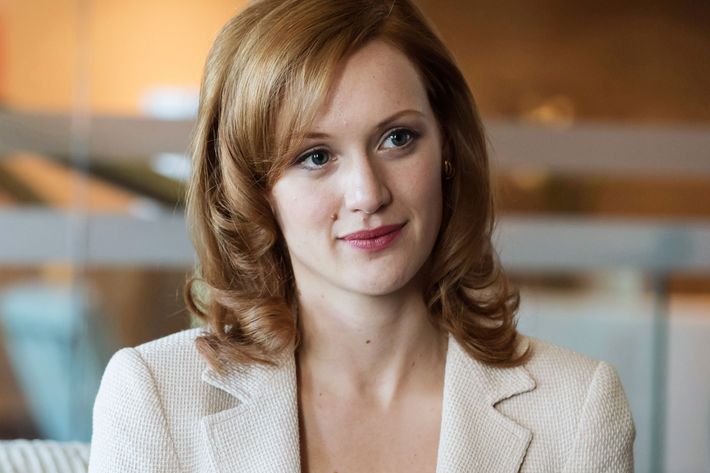 Of the major characters on Halt and Catch Fire, it's Donna, the smarter half of the Clarks, who's had the most compelling evolution — Golubić chose two songs to mark her development. He knew Donna had been a talented pianist, so in the first season, he thought of music that pushed the boundaries of classical music, like French flautist Jean-Pierre Rampal, harpist Andreas Vollenweider, Spyro Gyra, and Michael Hedges. For the first Donna we meet, he chose Penguin Café Orchestra because it has "an interesting, quirky independence between genres." Donna is "someone who grew up listening to classical music, but wanted to move to a more pop realm."
"Middle of the Road" by the Pretenders
In the second season, Donna joins Cameron at Mutiny, the punk den. "She's now exploring more things thanks to being in that environment, but she's not fully embracing it," he said. He thinks the Pretenders would be a group she would respond to for its "girl power component." "Cameron would find it to be too mainstream, but it has a little bit of Cameron's funky quality to it," he said. She would also respond to songs like the Eurythmics' "It's Alright (Baby's Coming Back)" if she were in a more "mellow" mood. "Donna is figuring out where she fits in the bigger picture of things," he said, the way the Cure was in 1985 when they went from a "post-punk slightly depressive band" to one that was "figuring out where their pop hooks were."
John Bosworth (Toby Huss), "Pancho and Lefty" by Merle Haggard and Willie Nelson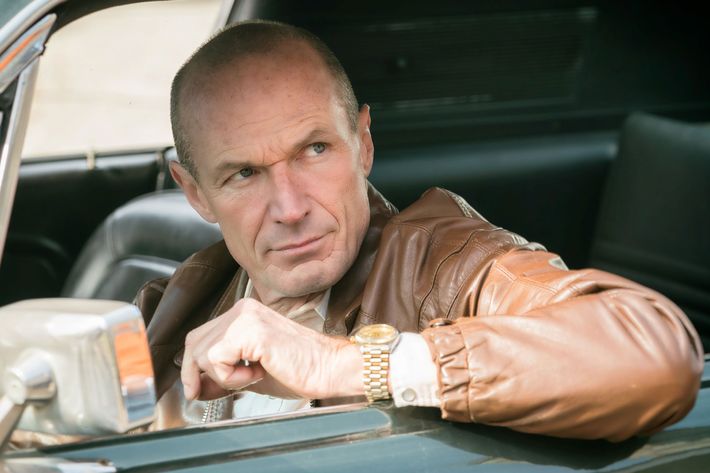 "John is a country guy," Golubić said. "I always sort of view him as sort of a Merle Haggard kind of a guy." What he likes about Bosworth is his vulnerability. Underneath all of that "Texan braggadocio," his encounter with Joe in the first season made him reevaluate whom he was. "Here is a vulnerable man who's spent his life playing by the rules who met a man [Joe] that does not play by the rules and may have put all that in jeopardy." Bosworth would stick to classic country. Another option might be the Johnny Cash version of "Rock Island Line" for its rockabilly vibe. "I could see him singing it in his car driving down the road, feeling very alive," he said.
Tom Rendon (Mark O'Brien), "Here Comes My Girl," by Tom Petty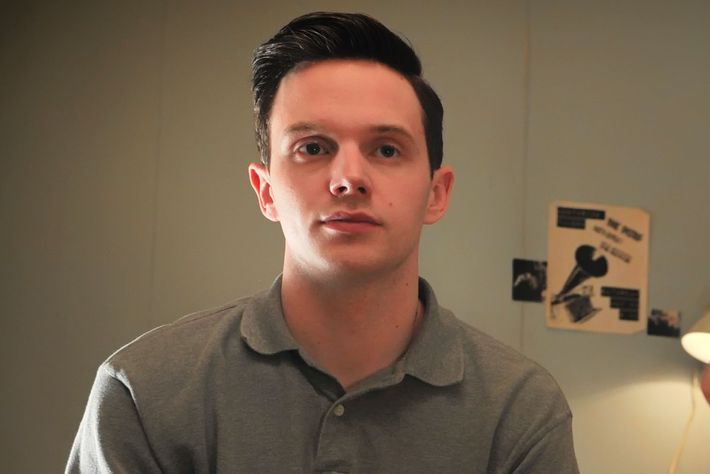 Tom has a buttoned-up preppiness about him that belies deeper struggles with poverty. "His music taste is also going to reflect the punk-rock atmosphere that we get from Cameron, but as somebody who almost wants to be invited in," he said. "Tom Petty represents for Tom the world that he would like to be a part of." "Here Comes My Girl" has a simple structure, but one that invites connection.
Sara Wheeler (Aleksa Palladino), "Goodbye Lucille #1" by Prefab Sprout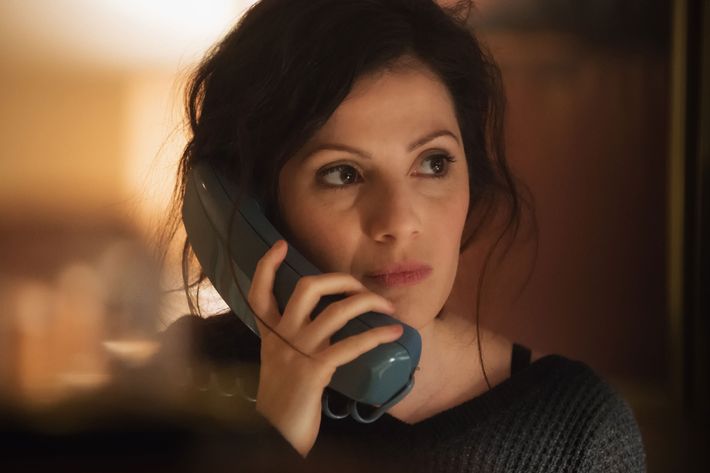 For Sara, he says, "we thought a little more about strong artists and not necessarily innovative artists," like Lone Justice, the Golden Palominos, and Laurie Anderson. "We thought of Sara as being the equivalent to the modern-day NPR person; she reads The New Yorker, listens to NPR, is open to music from all over the world. She's not necessarily cutting-edge but there's something really lovely about it," he said. She's enigmatic in the sense that we meet her through Joe, and consequently, she represents "the explanation" for whom Joe is. To that end, he thinks the Steve McQueen album by Prefab Sprout is a record that the two of them would listen to as a couple. "It would help them both pave the way forward as adults and as people trying to forge a partnership, a true marriage of equals."