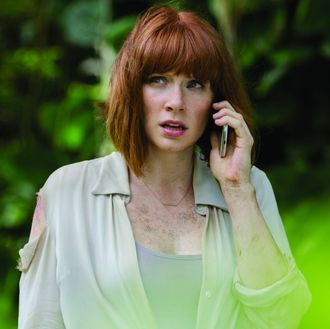 More running in heels?
Photo: Universal Pictures
Given Jurassic World's record-breaking numbers (it's now the third-highest-grossing film in history), a sequel to the sequel was a given. And now we know when to expect it: Universal has announced that the Jurassic World sequel will hit theaters on June 22, 2018. Both Chris Pratt and Bryce Dallas Howard will return for more flirting, while Colin Trevorrow will once again pen the script with Derek Connolly, but Trevorrow most likely won't be back to direct. Get ready for Jurassic Park: Jurassic World — Part 2: Chris Pratt Runs in Heels This Time!