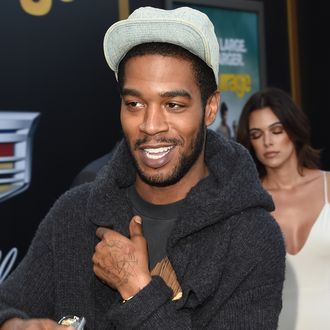 Cudi.
Photo: Jason Merritt/Getty Images
Rapper and (Comedy Bang! Bang! co-star) Kid Cudi had new, hyped-up info about one of his upcoming albums over the Fourth of July weekend, so he took to Twitter to grab everybody's attention. The first of two albums in the works, Speedin' Bullet to Heaven, is almost entirely self-produced, as well as 98 percent done, according to the artist. "I produced every record myself," Cudi wrote. "This album is the 100% … purest form of my artistic self." Last month, Cudi had promised "massive info" to come on his new record, adding that faces would be melting and rewards would be issued in the form of magical music candy. Sounded gnarly. Well, mission basically accomplished. We're just waiting for these tunes.

Here's his full explanation:
Score.