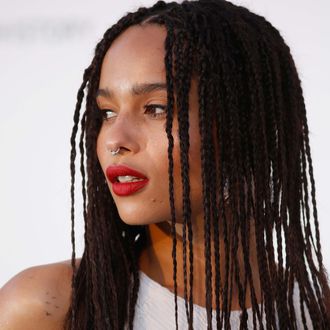 Zoe Kravitz.
Photo: Tristan Fewings/Getty Images
In the middle of a remarkably candid time for Hollywood actresses, Zoe Kravitz tells Nylon she was denied the chance to audition for a part in The Dark Knight Rises because she was considered, in the unfortunate euphemism of the day, too "urban." As Kravitz recalled, "they told me that I couldn't get an audition for a small role they were casting because they weren't 'going urban.' It was like, 'What does that have to do with anything?' I have to play the role like, 'Yo, what's up, Batman? What's going on wit chu?'"
Which, frankly, would have been preferable to the way Bane spoke.