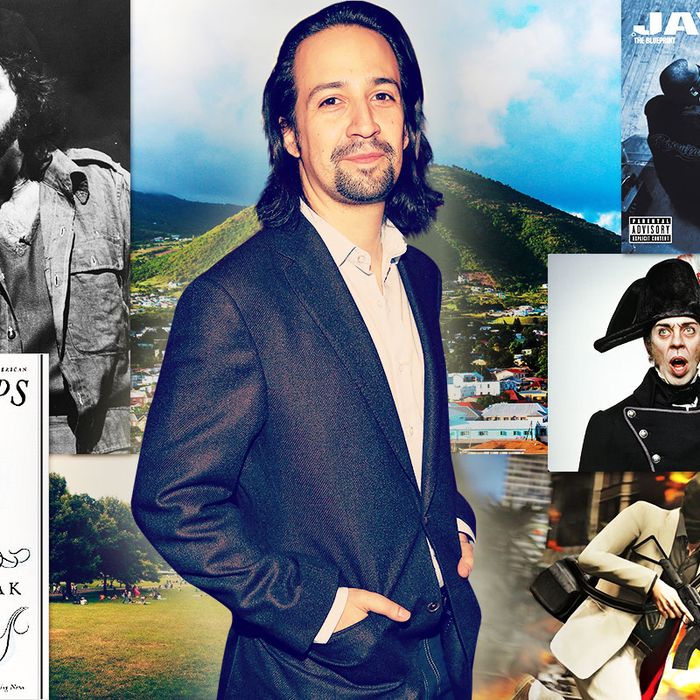 Lin-Manuel Miranda's Hamilton opens on Broadway next week.
Photo: Patrick McMullan
This story was originally published on July 29, 2015. Since we're talking all things Hamilton this week, we're repromoting it.
In Lin-Manuel Miranda's musical Hamilton (which opens on Broadway on August 6 after a much-praised run this past winter at the Public Theater), the founding father emerges as an immigrant striver and Constitution architect, one who struggles with his own sense of ambition — and the odd duel — and does it while rapping and singing complex and historically accurate lyrics. Ron Chernow's biography was a key influence, but, as Miranda told us, far from the only one.
1. Alexander Hamilton, by Ron Chernow
Obviously the whole thing starts at the now-defunct Borders at the Time Warner Center, where I picked up Chernow's Hamilton book. My girlfriend at the time, now wife, and I were going on my first vacation after [his 2008 musical] In the Heights, so I just wanted a big book to read on the beach. Ron's book seemed like a really interesting beach read, and it ended up changing my life. The first two songs are lifted directly from it; the opening number is basically the first two chapters of the book.
2. Founding Brothers and American Creation, by Joseph J. Ellis
He does this thing where he just goes deep on an event. He circles the duel, he circles the farewell address — he throws everything at you on these certain events, and they were events I cover in my show.
3. Director Thomas Kail's Mom
She's a historical archivist in D.C., and she pulled up a ton of materials for me that I never would have gotten otherwise. With white gloves on, she showed me Hamilton's condolence letter to Martha Washington. And she made me sandwiches every day! One of my favorite parts of the process.
4. Jesus Christ Superstar and Evita
Structurally, in terms of the shape of the musical, you can see their influence, in that we have a killer telling his story, like Che in Evita and Judas in Jesus Christ Superstar.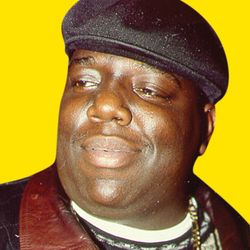 5. Biggie Smalls and Big Pun
Biggie and Big Pun were the best storytellers of the '90s. I would get wrapped up in the narrative of what they were talking about. But the fun of the show is assigning references to characters to illuminate a moment. When Hamilton quotes Biggie, it's in "My Shot" at the top, when he's trying to prove himself to his new friends. It's always to serve character.
6. Inwood Hill and Fort Tryon Parks
Where most of this show got written. I like to separate the music- and lyric-writing processes if I can. I'll sort of noodle around on my keyboard and my computer until I have a beat or a chord progression, I'll record it as a loop, export it to iTunes, then walk around with the loop and sort of talk to myself in the loop, and that's how I get the lyrics. My dog, Tobi, has witnessed most of it. We'd just go on these epic walks, and I'd bring a little Moleskine with me or type it into my phone.
7. Morris-Jumel Mansion
I wrote a whole musical about Washington Heights not realizing that a lot of Washington's landmarks are in Washington Heights. I went here a lot; the woman who runs it was very generous about letting me kinda hang in Aaron Burr's bedroom, where I would go to work and write.
8. John Weidman
I talked a lot to [librettist] John Weidman. We talked a lot about Stephen Sondheim's Assassins [for which Weidman wrote the book], which is such a master class in, Okay, how are these people similar, how are they different, what do they want, what story are we telling in this one song?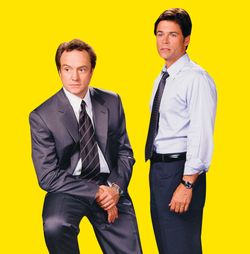 9. The West Wing
West Wing was huge. Like Hamilton, it pulls back the curtain on how decision-making happens at the highest level, or at least how you hope it would be. The amount of information Aaron Sorkin packs into a scene gave me this courage to trust the audience to keep up.
10. Nevis
My wife and I went to the Caribbean island where Hamilton was born, and the towns reminded me almost exactly of my father's hometown in Puerto Rico. Very small, very modest homes. Really hot. I could just see Hamilton going, "I gotta get out of here." My father left Puerto Rico at age 18, and one of his jokes is "I liked air conditioning too much."
11. Jay Z's The Blueprint, and 8 Mile
In crafting the battles, I listened a lot to the Jay Z–Nas beefs. "Takeover" is such a systematic takedown of Nas; it's "Here's how many albums you put out. One of them is good." It's so clinical that it's kind of devastating. And Nas's response to Jay Z was no less brutal or enthusiastic. I listened to those a lot when it came to the battle raps; taking each other down but in an intelligent way. And there's a little ode to 8 Mile in the way those scenes are structured.
12. Tennis Matches
The only other thing that's like video games for me is watching tennis on TV. I can have it on, and there's a rhythmic quality to it — I can be watching Wimbledon or the U.S. Open and still be working.
Some quotes in the show are really specific to a moment; we quote Jason Robert Brown's musical The Last Five Years at the end of Hamilton's affair with Maria Reynolds; he sings, "Nobody needs to know," and Jason wrote the ultimate infidelity jam called "Nobody Needs to Know." The moment I had the idea, I called Jason and was like, "Ahhhhh, I need to make this reference!"
14. The Heartbreak of Aaron Burr, by H. W. Brands
Burr was the greatest challenge, and this book unlocked him. A really slim volume, but it's all about his relationship with his wife and daughter, and that seemed to me the best way to come at the character. Burr didn't publish a lot, but he was an early feminist, in that he married an older woman and his daughter had a good education.
15. In the Heights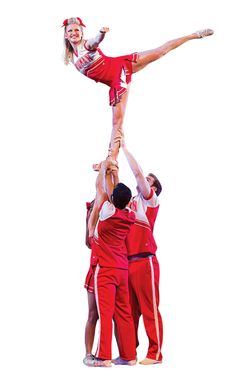 I have a ton of words to deliver in this show — I always give myself the hardest work in terms of that, and I learned everything about doing that on In the Heights. Heights was my grad school. You learn, What are the stories worth telling that add up to an evening? Everything I'm doing I learned from Heights.
Bring It On [for which Miranda wrote music and lyrics] was such a contemporary score, a million trial-and-error things logistically in terms of how hip-hoppy tracks work with a live band, when you want the sound to sound like something that was created in the studio but you want it to play live — Alex Lacamoire, who orchestrated Hamilton, and I learned from that.
17. Les Misérables
Les Miz bubbles up because it is an epic revolutionary score and it's the first Broadway show I ever saw. I learned a lot from Les Miz about compression and returning to themes.
18. My Wife, Vanessa
She's the smartest person I know. I wrote a song for when Eliza meets Hamilton; I played it for her, she kinda squinted at me and was like, "This is a nice song, but it's not, like, gonna be the last version of it." An hour later, I had written "Helpless." She was just saying, "Go back to the drawing board," and I found the song I needed to write.
19. My Father, Luis A. Miranda Jr.
My dad worked in politics — he worked for Koch, for Dinkins, for Giuliani, he did a ton of political campaigns — and I was the little kid dragged to these meetings. I've seen the public face and then the backroom deal, so I felt uniquely suited to write that song. I've seen how the sausage gets made. I will never run for office!
20. Grand Theft Auto 5
Grand Theft Auto 5 was definitely going on while I was working on the show. I like open-world games, 'cause there's no music playing and I can be shooting at things and still writing in my head.
*This article appears in the July 27, 2015 issue of New York Magazine.