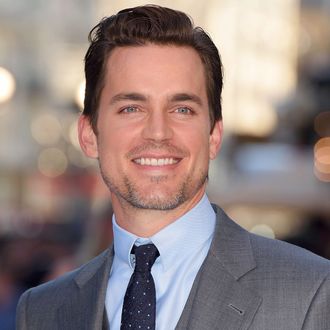 Like looking into a dream.
Photo: Karwai Tang/Getty Images
No, this is not a dream: Well over a decade ago, beautiful man Matt Bomer was set to play Superman in a project that never got off the ground. He was 23 years old when he entered a cattle call to play Superman in a movie directed by Brett Ratner. The script, written by J.J. Abrams, was a "lighthearted" look at Kal-El when he was in college. "I had screen-tested with Amy Adams in the tights," Bomer told Josh Horowitz on the podcast "Happy, Sad, Confused." "It was a month of, Okay, it's going to happen, and then it slowly fell apart. But it's okay. I have zero regrets about that." While we agree that it was probably better for his career, can we just take a moment to savor the image of Matt Bomer in his Superman tights? Great. Thanks.
The conversation about what could have been happens around 26:38: