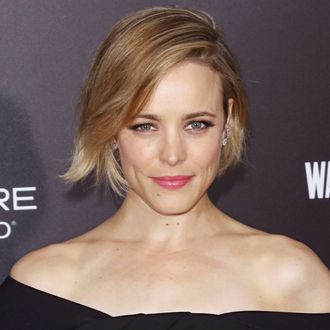 Will McAdams join the Marvel empire?
Photo: Jim Spellman/Getty Images
Rachel McAdams is in early talks to play the female lead in Marvel's Doctor Strange movie. The rumor started going around earlier this month, when Heroic Hollywood reported that Marvel was eyeing her for the yet-to-be-revealed role, and now McAdams herself has confirmed the discussions to the L.A. Times. "It's still super-early days," she said, playing it cool. "I don't know where that's gonna go, if it's gonna go anywhere at all." Though the fact that she's even talking about it in print suggests it has at least gone somewhere. Hope Benedict Cumberbatch likes having shouting conversations over the sound of a piece of wood being repeatedly stabbed.