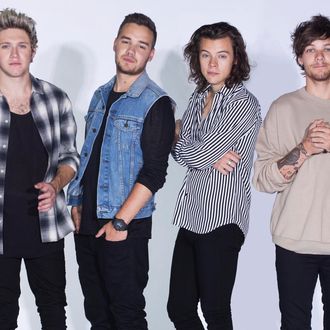 The four members of One Direction.
Photo: Modest Management
One Direction's first song sans Zayn, released just days after their erstwhile tenor signed a deal with RCA, is called "Drag Me Down." Is it a diss track? If only! Turns out it's just a pounding, dancey, love-song thing. It's alright, but you can't deny it's missing a certain smoky … Zayniness. Come back!