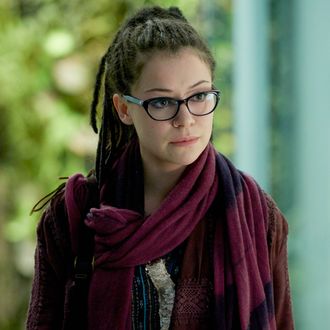 Tatiana Maslany is easily one of the most versatile and talented actors on television right now. If that's just circumstance because she's given more than a dozen roles to play each season of BBC's cult hit Orphan Black, well, we're still happy we get to watch her. And her co-stars love her, too. At the show's San Diego Comic-Con panel yesterday, co-star Maria Doyle Kennedy, who plays Mrs. S. on the series, gave us a peek:
She's just the best to work with, but she does have one flaw. Just one. Occasionally she'll let one rip on set. A big fart.
Well, there you have it, folks. Who doesn't love a flawed character, real or fictional?