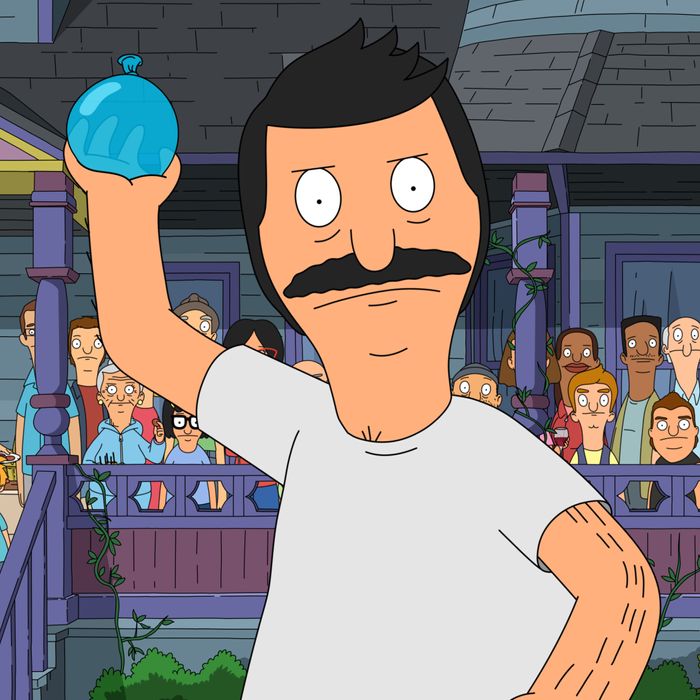 Bob's Burgers, which will begin its sixth season this September, has an impressive pedigree when it comes to guest voices. Aziz Ansari, as resident geek Darryl, busting out a rendition of Hall & Oates's "Maneater." The stylistic juxtaposition of Kevin Kline and Zach Galifianakis as the brothers Fischoeder. Bill Hader as vaguely reformed felon Mickey and also as the crotchety Bob Belcher Sr. It's an all-star roster of comic talent — and as show creator Loren Bouchard revealed Friday afternoon during the Bob's Burgers panel at San Diego Comic-Con, some incredible names will be added to the list this fall.
"Henry Winkler, Steve Buscemi," he said. "We'll have Key and Peele together — we've had them separately. Thomas Lennon and Ben Garant will be on it, and Paul Rudd. You'll see Tina ride a horse for the first time, and you'll meet an important part of her inner life, her horse Jericho, voiced by Paul."
When asked about the likelihood of Germaine Clement — who himself recently voiced a horse in DirecTV commercials — joining former Flight of the Conchords cast mates Kristen Schaal and Eugene Mirman on Bob's, Bouchard responded optimistically. "He's definitely a possibility," he said. "Germaine actually sang 'Electric Love' at Bob's Live event. He's got a strong smile and great falsetto."
While it's unclear how the former helps with voice acting, the world can never get enough animated falsetto.