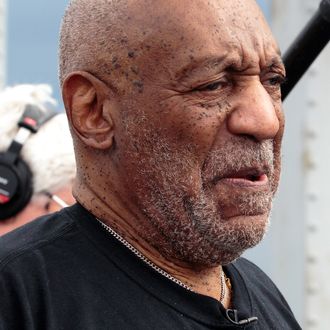 Photo: David A. Smith/2015 Getty Images
Spelman College, the prestigious women's liberal-arts school in Atlanta, has terminated a professorship funded by Bill Cosby and his family, the Atlanta Journal-Constituion reports. The college had already begun distancing itself from Cosby by suspending the professorship at the end of last year. After transcripts from the embattled comedian's 2005 deposition were published more recently, however, the college decided to fully sever its ties to Cosby and return the money from his long-standing endowment.
Although Cosby has not been criminally charged and still denies the many sexual-assault allegations against him, big brands and institutions are continuing to eschew the comedian. As the latest, Spelman was one of the biggest and closest to home: Two of Cosby's daughters reportedly went to school there, and Cosby and his wife had supported Spelman since the late 1980s, when they kick-started progress at the school with a $20 million donation. The money will now go to the Clara Elizabeth Jackson Carter Foundation, which was established by Cosby's wife, Camille, in honor of her mother, according to the AJC.