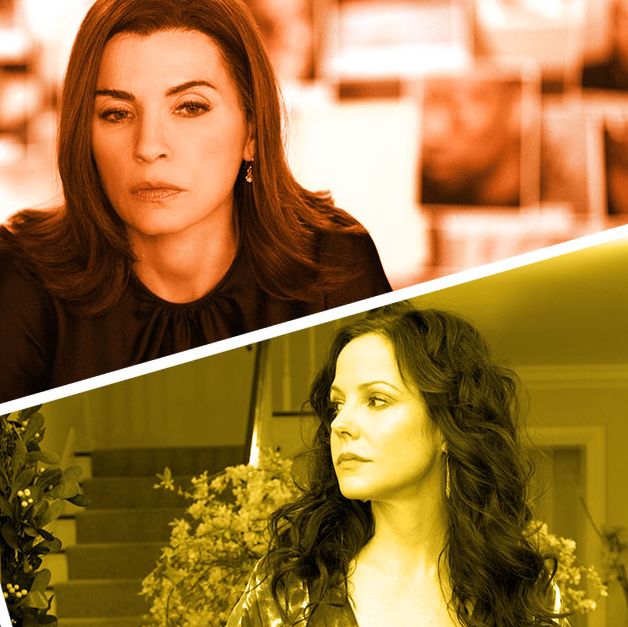 Photo: E!, CBS and Showtime
Welcome back to Stay Tuned, Vulture's TV advice column. Each Wednesday, Margaret Lyons answers your questions about your various TV triumphs and woes. Need help? Have a theory? Want a recommendation? Submit a question! You can email staytuned@nymag.com or tweet @margeincharge with the hashtag #staytuned.
Best show to binge on a plane? What can I watch that will distract me/dispel my paralyzing fear of flying? Help! —@corabees
A good plane show is a bit like a good gym show: light on lingering images of graphic violence or nudity, heavy on addictive qualities. A good plane show, though, can include subtitles but shouldn't include too many soaring feelings, since people tend to get emotional on flights. Avoid anything likely to make you cry, like Jane the Virgin or The Choir or early Grey's Anatomy, which otherwise are good marathon shows. Friday Night Lights is the answer to almost every "what should I watch?" question, except given how weepy it can be here on terra firma, I cannot imagine how debilitating it would be to watch in the sky-cry zone.
Since you're a bad flyer, let's also eliminate any show that features a plane crash. I think Lost and Breaking Bad are two excellent keep-your-mind-elsewhere options, especially if you watch season one of Breaking Bad before you leave, so your flight would start with season two, which is more propulsive. BB is very violent, of course, but generally there aren't long shots of gruesome gore, so you're unlikely to traumatize someone who catches a glimpse of the show. (Some of us are wimpy about blood and guts! Don't watch American Horror Story on a plane and assume people close to you can simply look elsewhere. That's not how looking works, and we all know it.) That said, BB has a plane crash. Lost is like, 28 percent plane crash. Scandal and season one of Revenge are wonderful distraction shows, but not if you're unable to metabolize aviation-disaster stories. If flying is merely a chore and not a referendum on mortality, however, consider your jam to be BB, Lost, Scandal, or Revenge.
Luckily, there are plenty of other shows that are ideal for watching in the air, depending on the exact circumstances of your voyage.
I'll be heavily medicated, so nothing too serious: This is a good time for procedural reality shows that tell people how to fix things and generally result in happy resolutions. I like The Profit, which is among the more gentle entries in the genre. The sorely missed Tabatha's Salon Takeover also fits the bill, as does Kitchen Nightmares, especially the British version. If you like British fix-'em-up shows in general, go for The Hotel Inspector, which has been on for 11 seasons in the U.K. but somehow not crossed over to here. Perhaps you prefer bodily fix-'em-ups? Try Botched, which could feel totally trashy, but it's often surprisingly uplifting: Patients arrive after truly horrendous plastic-surgery mishaps, and Drs. Nassif and Dubrow work their magic. The show could also be called "Don't get discount plastic surgery in Tijuana," but that's less catchy. The show often includes images of people's traumatized bodies, but I don't consider the images themselves to be upsetting to passersby.
I'll only be a little medicated: Reality contest shows! Project Runway, even as it has waned, still gets the job done, particularly if you like fast-forwarding the slow parts. If you've seen every episode, seek out international versions: Canada's was okay, as was England's, but I'm partial to Australia's. Same goes for Top Model, whose international versions don't have Tyra but do have different age limits, so sometimes you wind up with very young contestants, which makes for a more Hunger Games atmosphere. (I'm sure other versions of the shows in other languages are equally compelling, but it's hard to find bootleg shows with subtitles.) Top Chef Canada is great, and MasterChef Australia is probably the best MasterChef, except for MasterChef Junior.

No medication, but it's a short flight: Oooh, time for offbeat comedies that have strong serialized elements. Party Down will occupy your mind and heart — though episode five features a LOT of bare breasts, so save that one for another time. (Or a very empty flight.) Bored to Death chugs along quickly enough that you're always going to want to squeeze in one more episode. Archer works here, too. The first season or two of Weeds is salty and smart and biting, and watching them feels like sitting next to the most sardonic girl in class. If you've never watched Sports Night, consider this your opportunity to unwrap this precious gift. I recommend this show here a lot, but Going Deep With David Rees is more of a how-to show than a comedy, but it does make me smile. Younger, starring Sutton Foster, Hilary Duff, and Debi Mazar, feels very slight in one-episode viewings, but if you watch four or five in a row, it holds together way better and winds up being a pleasant enough rom-com.
No, no, Margaret. No medication, long flight. Gimme the hard stuff. Immerse yourself in subtitles: Srugim is an Israeli show about a group of young, very observant Jews, and all its stories are told on this small, human scale — there's no central mystery, no espionage, no nothing. I guess that makes it sound boring, but it's fascinating. Borgen is a Danish political drama, more West Wing than (American) House of Cards. And if you've already seen Borgen and want another Danish show, try The Legacy, about four adult siblings who return to their childhood home after their artist mother dies — and they discover that the house has been left to a fifth sibling they never knew existed. On the lighter side is Rita, about a single mom and teacher who's, you know, rad but sometimes exasperated. This summer has given us Deutschland 83, a German-language espionage drama that's as gripping as The Americans but more buoyant and less claustrophobic.
This is also a good time to give yourself over to the ones that got away, to really terrific shows that you might have back-burnered in the last few years. If you haven't seen the following shows, now's your chance (and remember, these are shows that are not elaborately and consistently violent or naked): The Good Wife, The Americans, Downton Abbey (just season one, really), Sherlock, Suits, The 100, Being Mary Jane, Better Call Saul, Hindsight, Unbreakable Kimmy Schmidt, Wallander, Life on Mars (the British one, duh), Orphan Black, and season one of Homeland.
Have a good trip.