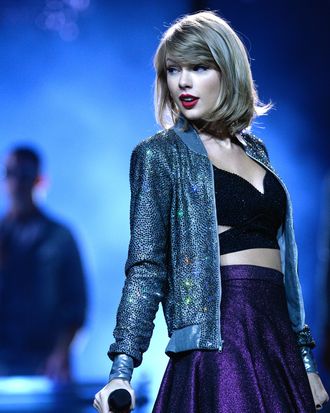 It only took her two days, but I guess that's why they don't call her Apologizer Swift.
Photo: Sascha Steinbach/Getty Images
After an escalating Twitter spat that seemed poised to suck in every celebrity who's ever owned a smartphone, Taylor Swift has apologized for making Nicki Minaj's complaints about racism in awards-show representation about her, and Minaj has accepted her apology in turn (though she couldn't resist one last shout-out to Katy Perry). The think pieces have won! But now, as we gaze over the ashes — look, over there, the corpse of Ed Sheeran, gone too soon — there's just one lingering question: Was any of this real?