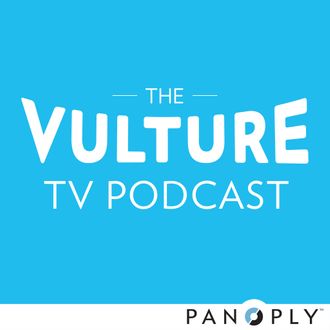 Ready yourself: It's time for another episode of "The Vulture TV Podcast"! This week, Margaret and Matt discuss the best — and worst — kinds of shows to binge-watch; the dreamy, atmosphere-driven beauty of Rectify; the almost-great aspects of Masters of Sex; and, of course, this frustrating season of True Detective.
This episode contains spoilers in the following discussions:
Rectify, "Hoorah" (10:58–23:55)
Masters of Sex, "Parliament of Owls" (25:33–37:16)
True Detective, "Down Will Come" (37:16–47:47)
Further reading: Rectify Is Among the Most Radical Storytelling on TV, our Masters of Sex recap, and True Detective Is Way Better Mashed Up With Starsky and Hutch.
Tune in to "The Vulture TV Podcast," produced by the Slate Group's Panoply, every Tuesday, on iTunes or SoundCloud. And please send us your burning TV questions! Tweet us @Vulture or email tvquestions@vulture.com.