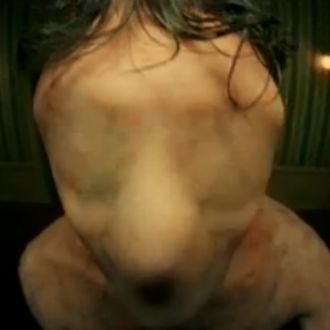 If you feel a cadaverous culinary hole in your heart where Hannibal used to be, American Horror Story will try to fill you up: The first hour of Hotel will feature a serial-killer dinner party hosted by Aileen Wurnos (Lily Rabe), Entertainment Weekly reports. As Ryan Murphy puts it:
"The biggest serial killers of all time all come to the hotel. Gacey. Aileen. John Lowe's invited to a devil's night dinner. He thinks someone is pulling a huge prank on him. It's the biggest serial killers of all time in a room with him and he has to figure who is trying to make him lose his mind."
There will also be a "hipster" couple who are "horrified they can't get their artisanal cheese." Maybe Lady Gaga will show up in her meat outfit and make this a "meat-dress and cheese" party.