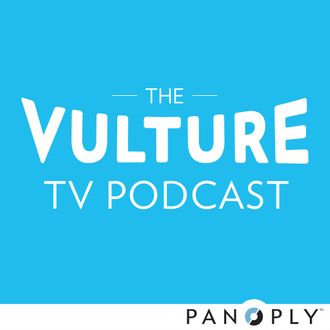 What makes for a good TV pilot? An $11 million budget can help, but the devil is in the details. On this week's episode of "The Vulture TV Podcast," we run through our favorite pilots ever, from Lost to All in the Family to The Walking Dead, and what it is that makes them feel like lightning in a bottle. In part two, we pick apart the pilot of the Walking Dead spinoff Fear the Walking Dead and determine why it does not feel like a zombie narrative in the truest sense. In other words, it's the McDonald's of zombie lore.
This episode contains spoilers in the following discussions:
17:55–36:50: Fear the Walking Dead, "Pilot"
Further reading: Margaret and Matt on Fear the Walking Dead; the Fear the Walking Dead pilot versus The Walking Dead pilot.
Tune in to "The Vulture TV Podcast," produced by the Slate Group's Panoply, every Tuesday, on iTunes or SoundCloud. And please send us your burning TV questions! Tweet us @Vulture or email tvquestions@vulture.com. Vulture Insiders can exclusively submit audio questions to "The Vulture TV Podcast." Click here to apply.