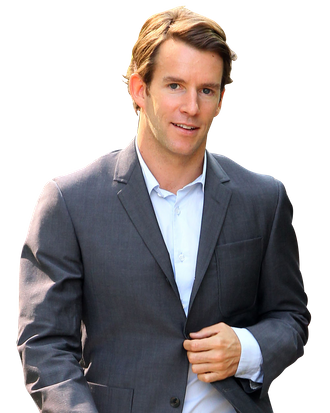 Photo: Christopher Peterson/BuzzFoto/FilmMagic
There are stranger twists in Bill Clegg's life than in his first novel, Did You Ever Have a Family, which landed last week on Britain's Booker Prize long list two months prior to publication. Americans only became Booker-eligible last year, and the five Yankees in this year's "Booker's Dozen" include two first-timers, no Franzens, and only one literary agent/recovering addict/confessional memoirist. Raised in a rural Connecticut town much like the setting of his book, Clegg became one of New York's most powerful young literary agents, only to destroy it all (colleagues and clients be damned) in favor of a bottom-scraping crack binge.
He recovered swiftly from not only the addiction but the professional immolation — making seven-figure deals again and writing two lapel-grabbing, grit-glam memoirs, Portrait of an Addict As a Young Man and Ninety Days, that put him almost on par with his most valuable clients. And now, what looked to publishing people — at least those who hadn't read it — like a therapeutic side project has been judged superior to the latest Rushdie release. The judges surprised even themselves: Booker chair Michael Wood told The Guardian, "I don't think we expected that much of it when we read it. But it is a very impressive book." (For the record, we agree.) No one was more surprised than Clegg himself, who spoke to Vulture about it on Friday.
Tell me how you found out about being long-listed.
I don't know any other way to talk about this, but we had just buried my father. My British editor had emailed with the news, but I was driving away from the cemetery, so it wasn't a happy moment. I'm very grateful, obviously. But it was just an immediate moment of wishing he were here to share it.
Had your father read the book?
It was the last book he read. He was a big reader; I'm sure that's why I became somebody who works with writers. So he said, "With this book, Willy, a lot of balls in the air, and I'll be damned if you dropped one." And that was like the zenith of praise from Dad. He wasn't exactly a man of many words.
You wrote about your tough early years with him in Portrait of an Addict. Did you reconcile later in life?
He read both [memoirs] closely before they came out, and we were lucky. I didn't speak to him in my 20s, and he and I both crash-landed at the same time, me at 33 and him much older. His second marriage had failed, which shocked him. I think he was typical of men of his generation. He was an airline pilot in the golden era of airline pilots, and he trusted his instincts and recognized very late in life that they hadn't guided him so well in his personal life. At that point not that many people were talking to us, so we only had each other. The year of getting sober, I talked to him almost every day, and for the last ten years he's been one of my best friends. He was the designated villain of my childhood, and he became my greatest champion.
That feels in tune with your novel, which is about what happens to the survivors of a fatal house fire on the eve of a wedding. Its central theme is forgiveness in the wake of calamity. Do you consider it an extension of your recovery memoirs?
It didn't start that way. I was interested in small towns and collisions of class, and the approach was from a great height. But as characters came into view, sure, all the things that have mattered to me mattered to them.
You've been working on this novel for seven years, since before the memoirs were published.
I have a day job, so I have lots of little files in my computer where I'm scribbling things down. Portrait of an Addict and Ninety Days came very quickly. But I don't stake anything on what I'm writing necessarily. I don't have a deadline. And so I just didn't worry the novel. I puzzled it over the years. Just a couple of years ago I began to see the pattern of it, and then I worked very seriously.
How did you feel when the chair of the Booker judges said he hadn't been expecting much?
Fair enough, I'm pleasantly surprised, too. There're plenty of things I approach doubtfully and I'm pleasantly surprised. I'm glad his expectation wasn't what he thought. Does anything get evaluated on its own? Many book reviews begin with a short biography. If I were some sort of tech whiz or a politician or high-school teacher, those would preface any assessment of what I wrote. So I get these words: literary agent, crack addict, memoirist. These are the words that are true, so it's okay.
How worried were you about whether this novel would be taken seriously on its own terms?
I didn't imagine that far into it. If a writer I represent gets a bad or unfair review, I suffer. I'm upset and outraged and do everything I can to try and change that. But I would never do that on behalf of my own book because I wouldn't expect my writers to do that. So I follow my own rules on that. Believe me, if I didn't have a day job, if I wasn't occupied with a number of other careers and personalities, I'm sure I'd be obsessed with it. Left to my own devices, I'd probably Google myself all day.
I know another agent did the two-book deal that included this novel, but she did say you were more involved than the typical author.
Of course, because I know the landscape, so we worked very closely on the list [of editors to submit to], but she did the deal. So she was being more generous than she needed to be. Many of the writers I represent — if it's a debut, for example — have no idea of the difference between Knopf and cottage cheese. But I do, and so I absolutely had a hand in the list.
Has any client — even jokingly — suggested that this other career will put you in competition with them or take attention away from them?
No one's done that. My writing is something that those people I work with, both editors and writers, are used to. I identify as an agent when I'm agenting, and I identify as an author when I'm writing. I expect both those things to be true for as long as I'm able to do them. We just moved into our new offices yesterday and today, and I just signed a five-year lease, so believe me: I identify as an agent. I adore working with authors, and I have no interest in branching out with anything else.
But did you always want to write too?
If you read a lot of fiction, and it matters as much to you and it does to me, sure. But it's like, I didn't "know" that I was gay until I was 24, but did I have a sense that I was attracted to men? Uh-huh. But I had to be in New York City to understand that I was gay. So there were certain things that had to happen before I could approach writing fiction and admit that I wanted to. And I'm sort of amazed that I did now, just as I was amazed that I wrote those other books.
Was it something about your addiction, or your public breakdown, that made you want to be a published writer?
Well, I was drinking and doing a lot of drugs in my spare time before I got sober, so there wasn't a lot of time to follow through on writing a book. I don't think I'm alone in finding out that once you stop doing drugs, you have much more time and energy and focus available to you. But I don't connect writing with sobriety. That's a whole separate endeavor which is ongoing and always.
Being an agent, what did you expect for this book after getting the kind of deal — reportedly seven figures — that you get for your most fortunate clients?
My experience is that books take on a life of their own and create their own energy. I've represented books that have been sold for very little money and gone on to great glory, and I've seen books sold for an enormous amount of money published to very little response. It's never a guarantee of anything that happens after, and we learn that lesson again and again and again and again.
Did going through the publication process change anything about the way you dealt with clients?
I can speak forever about books that I represent without stumbling or worry, but when it comes to something that I've written and care so much about, to then distill it into sentences that are understandable to somebody else? That's scary, and I didn't understand how scary that was until I actually had to do that myself. When Portrait came out I understood that for the first time, and it was a humbling experience. I think I had not been as sensitive on that with people I work with. I gained an intimate and agonizing understanding of it.
You've said that you're working on a new novel about a man facing dementia. Did this come out of seeing your father decline?
There will be a character who is declining in the book, and yes, that absolutely comes from my father. We had seen signs of dementia and just old age, but he was a very willful person and he flew his little Cessna and we had been trying to get him out of the air so he didn't crash into somebody's house. We had a meeting a year ago and tried to persuade him to consider assisted living, and he was adamant that he maintain his independence. And then the very next day, he fell down a flight of stairs, and after that he never saw the outside of the hospital. So someone like my father, who flew 747s across the Atlantic Ocean, suddenly being told that he can't drive his Volkswagen into town to buy stamps, of course they're sympathetic. You root for him — until he swerves onto a sidewalk and kills somebody because he's fallen asleep at the wheel. That's one piece of this thing I'm working on, but at the moment the person I'm focused on is a secretary at a grammar school.
Now that you're writing under contract, and your first novel seems headed for success, do you feel more pressure than when you were just noodling around?
Well, the publisher owns the second book, but when it comes in and what it'll be is not stipulated. So there's the hope there'll be a second book. If it's not this it'll be something else. But if Did You Ever Have a Family bombs like the Hindenburg I'll still be writing something, and whether it'll be published by Scout Press or Huckleberry Press in Anchorage, Alaska, I'll still write it.