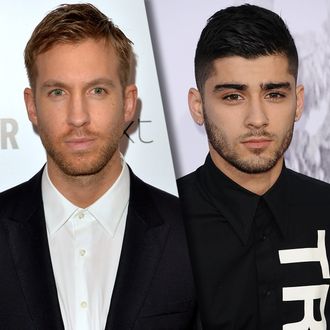 Photo: Anthony Harvey/Getty Images and Jason LaVeris/Getty Images
Just when you thought the summer of the beef was coming to a close, two more pop stars get into the ring and start throwing punches. This time it was former One Direction star Zayn Malik and producer/Taylor Swift boyfriend Calvin Harris, fighting over — what else — a tweet! Malik re-tweeted a meme comparing Miley Cyrus's it's totally cool if you listen to my music for free comments about music streaming to Swift's pay me or die approach. Harris jumped in to accuse Malik of defending the one percent. Drama unfolds. Tweets unleashed then deleted. You can view the exchange below; we suggest, for a touch of class, doing it in a British accent.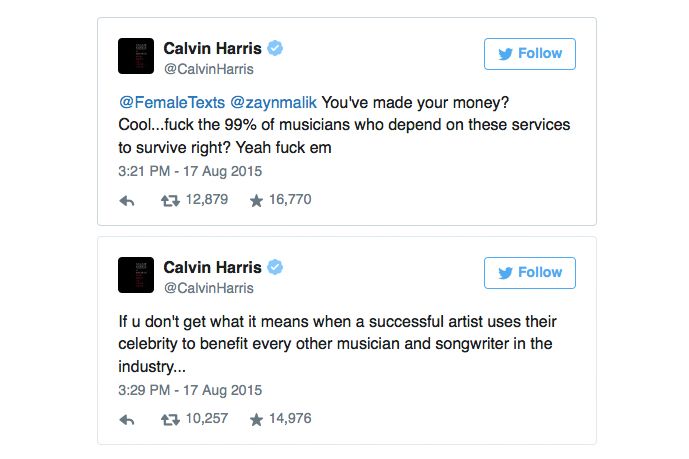 This is Harris's attempt to back off (or throw more shade).
But Malik, who has clearly been following the Drake–Meek Mill ghostwriting drama, obviously had the last word.
Update: Clever observers have noted that Malik's former bandmate Louis Tomlinson favorited Harris's disgusted "fuck the 99%" tweet in response to Malik's original retweet.