Before Chris Pratt became America's sweetheart, he was just a ruddy-cheeked high-school student at Washington State's Lake Stevens High School. Sure, he was deemed "Class Clown," but he was also a sensitive artiste! The internet dug up this wonderful gem from a 2003 issue of Teen People, when Pratt was starring in Everwood (Bright!), where he talked about painting murals on restaurants, and the weight room at his high-school gym.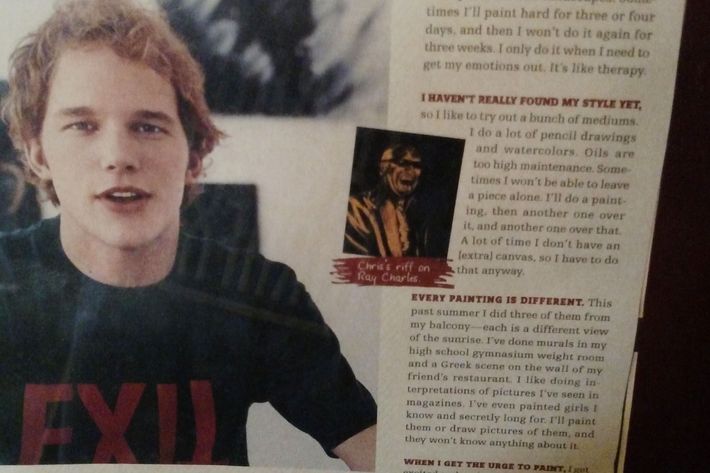 He also says, "I've even painted girls I know and secretly long for. I'll paint them or draw pictures of them, and they won't know anything about it." Aww, that is sweet and slightly creepy!
But the story isn't over yet! Our intrepid Imgur poster "slartibartfas" then went to a restaurant for their mom's birthday, and lo: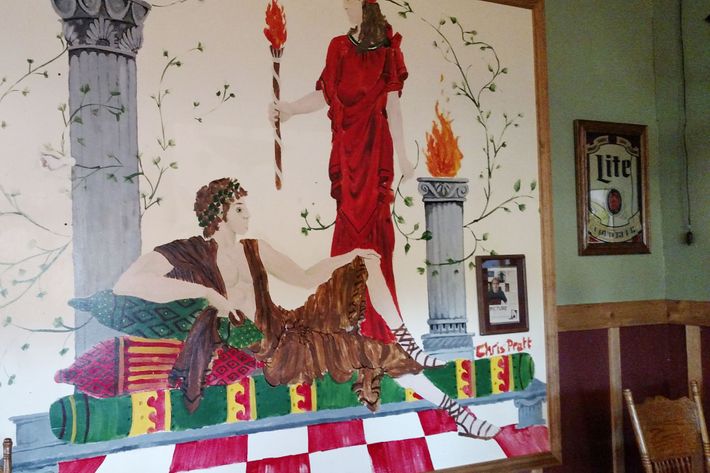 A scene of Grecian repose! Oh, and what's that in the corner?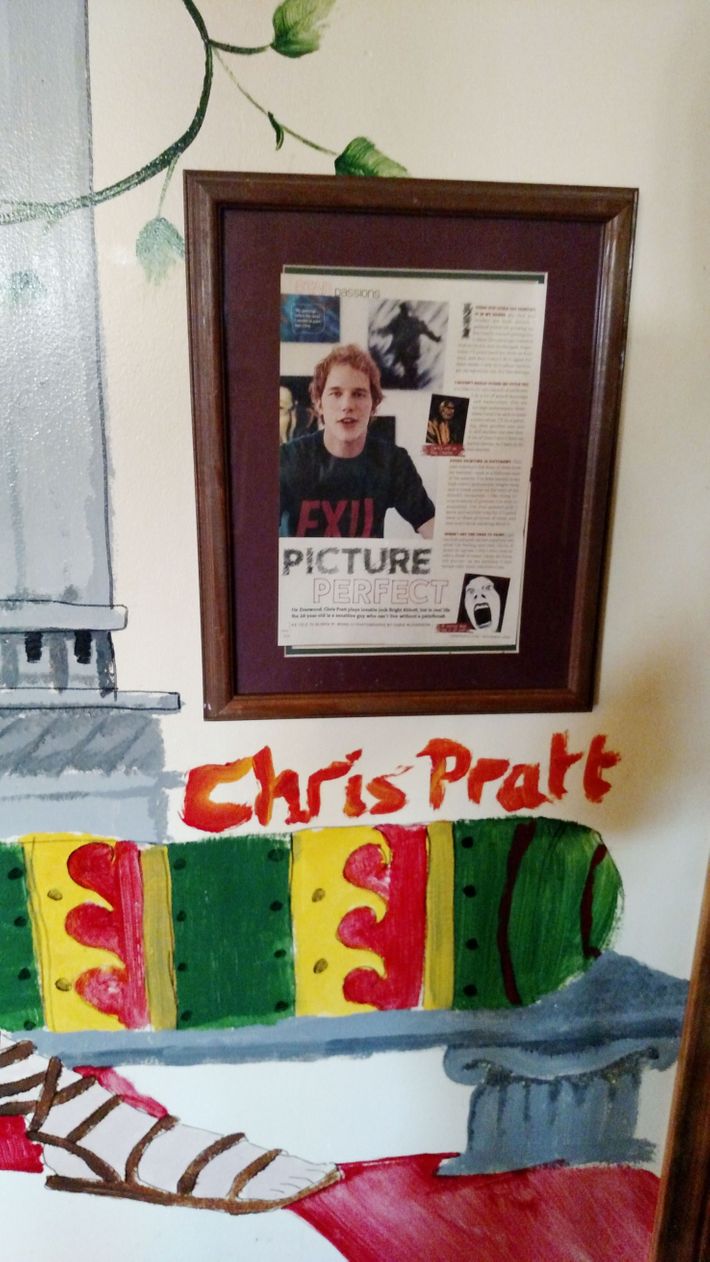 The poster reports that the owner said that her son was friends with Pratt, who worked at the restaurant as a dishwasher. Someone should commission a mural of Chris Pratt on the adjacent wall in the exact same pose.