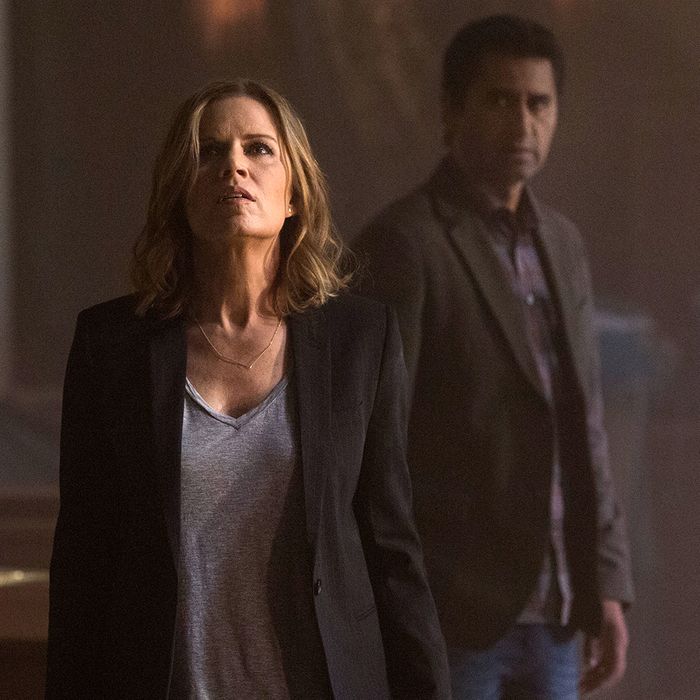 Are the answers here?
Photo: Justin Lubin/AMC
Fear the Walking Dead, AMC's companion show to its monster hit The Walking Dead, premieres on August 23. But save for an extra word in the title, what makes this show different from the original? Turns out, a lot! "One of the things that was really important to us from day one was that this show stand alone — story-wise, character-wise. We wanted it to have its own corner of the universe," said Robert Kirkman, the creator of the comics and an executive producer on both shows. But there will still be zombies, right? Every person needs a survival guide, so here's yours to help you navigate the ever-expanding walker universe.
So, what's this show about?
Well, let's start with the trailer:
This looks like a family drama.
Correct! It's basically Step by Step for the zombie apocalypse. Our main characters are a couple — English teacher Travis Manawa, played by Cliff Curtis, and guidance counselor Madison Clark, played by Kim Dickens — who work in the same high school in Los Angeles when the world falls apart. They both have kids from previous relationships. Dickens has two kids, a heroin addict named Nick (Frank Dillane), and a daughter with a killer pout, Alicia (Alycia Debnam-Carey). Curtis has a previous marriage with Liza Ortiz (Elizabeth Rodriguez), with whom he has a son, Chris (Lorenzo James Henrie). This is supposed to be about ordinary people rather than badass types like Rick Grimes and Michonne, so it's going to be a lot less kill shots to the head and a lot more, Why are you walking funny? "What's great about this show is that they're everyday people," said executive producer Greg Nicotero. "Being a high-school teacher, [Curtis] doesn't have a gun, he doesn't have a sword." Instead, he will duel the zombies with day planners and an impressive knowledge of Jack London.

Is this in the same universe as The Walking Dead?
Yep. So all the zombie rules that you learned from The Walking Dead apply here. In fact, the six-episode first season takes place in the four to five weeks that Rick lies in a coma during the pilot of The Walking Dead. So instead of waking up to the world already destroyed, everyone is going to watch the world get destroyed. It's a process of becoming!

Does that mean we're going to see a crossover episode with Rick Grimes?
Don't count on it. "I think [The Walking Dead showrunner] Scott Gimple would kill me if I ever pitched that idea," showrunner Dave Erickson said at San Diego Comic-Con. "It would be geographically quite complicated. There are no plans right now to conflate the two stories, as interesting as that might be." AMC has ordered a 15-episode second season already, so if this happens, it likely wouldn't happen for a while.
Is this related to the original comics at all?
No. This is entirely separate. However, Fear the Walking Dead will retain much of the creative DNA of The Walking Dead, as they share many of the same producers. In addition to Kirkman, Greg Nicotero, Gale Anne Hurd, and David Alpert are executive producers on both projects.
From the promos, the zombies — sorry, walkers — look a lot less gnarly.
Good observation. Yes, the zombies will be sporting fresh Neutrogena faces similar to the ones that we saw in the initial seasons of The Walking Dead. For instance, this is the first zombie that you see: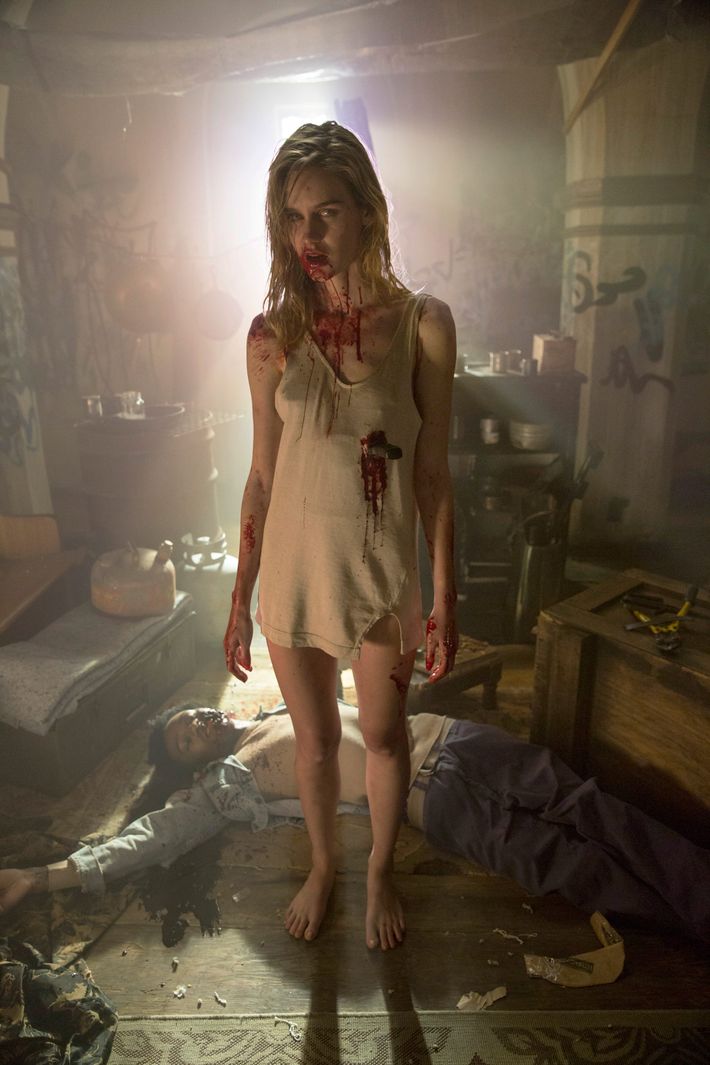 Wait, are they called zombies or walkers?
Neither. Unlike The Walking Dead or the real world, they're going to be called "the infected," which makes sense because undead terminology would probably vary greatly from region to region considering internet connectivity is pretty shabby. However, as with The Walking Dead, this means we're in a world where zombies don't exist within the popular imagination, so no one is screaming, "Zombie attack!" when a dead guy gets up and starts eating someone else. Welcome to a pure state of innocence! You may cluck your tongues at these poor saps who live in a world without George Romero.
Well, will we at least get to the bottom of how this whole zombie business started?
Nope! Kirkman has said multiple times that he's not interested in telling an origin story. "I still maintain that it's not an important aspect of the story," Kirkman said from the outset. "You'll get a bigger picture of the world, and there will certainly be aspects of watching civilization crumble that will give you better insight into what is happening here. But as far as digging down to actually find the smoking gun and realizing what that causes, it's really unimportant to the overall story." So stop asking, okay?