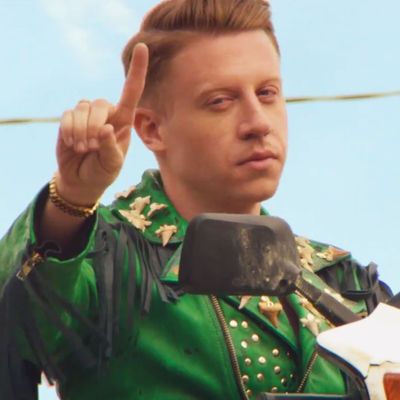 Macklemore cemented his return to radio ubiquity this morning with his latest single, "Downtown," featuring hip-hop veterans Grandmaster Caz, Kool Moe Dee, and Melle Mel, along with Foxy Shazam front man (and Freddie Mercury doppelgänger) Eric Nally. It's as much a sequel to the duo's breakthrough "Thrift Shop" (except Macklemore's traded in his fur coat for a moped) as it is to Mark Ronson and Bruno Mars' throwback "Uptown Funk." For the "Downtown" video, Mack pulled out all the stops, re-creating West Side Story in his unofficial Broadway debut. There's choreography! And a Ken Griffey Jr. cameo? The whole elaborate production's overflowing with future memes that deserve a double take. Relive all the video's zaniest moments on loop in our GIF recap below.
We begin with a strut. Oh, what a strut.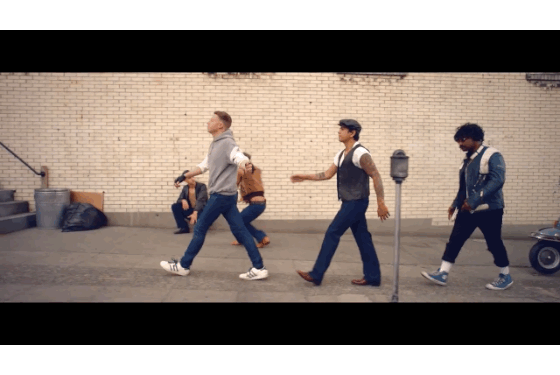 They strut all the way to the moped store, where Mack scores a bike for $800. This is how you properly flaunt your $800 moped.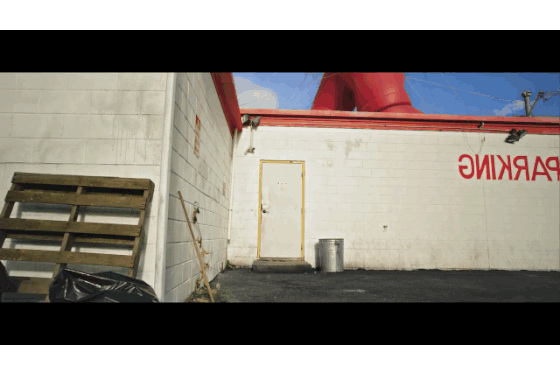 And stunt on all those dudes with Bugattis.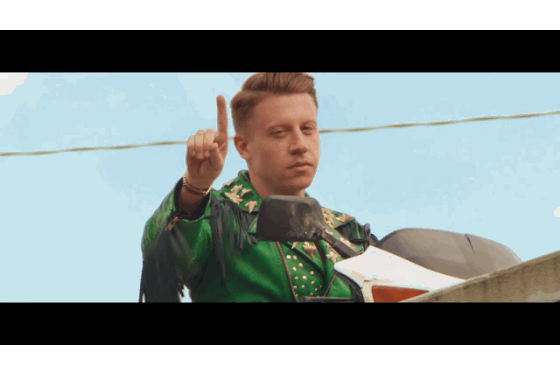 But sometimes the moped just doesn't do your swag justice. Enter: the moose-ped!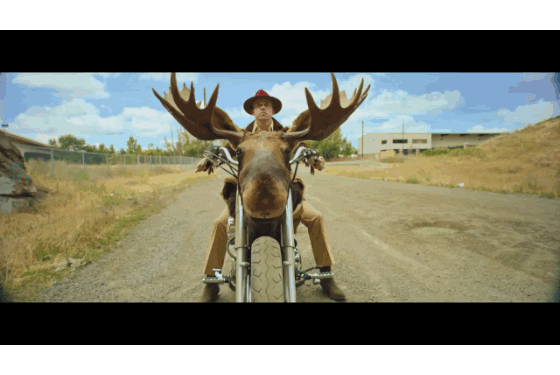 At some point he runs into Seattle baseball legend Ken Griffey Jr., who spends his retirement at a fish shop, apparently.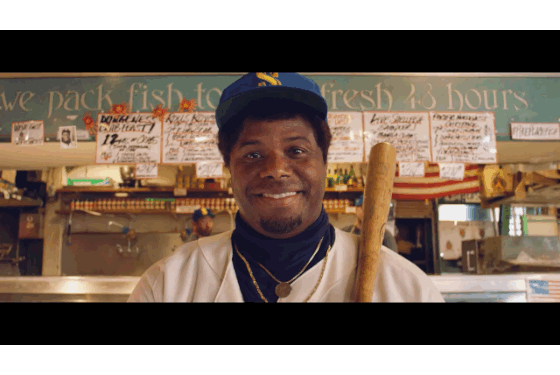 And now, for a battle of the bike gangs, starring Eric Nally on a motorcycle chariot. Sure.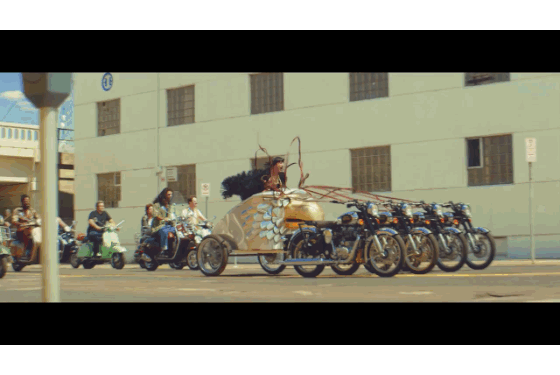 Uh-oh. Do we have a rumble?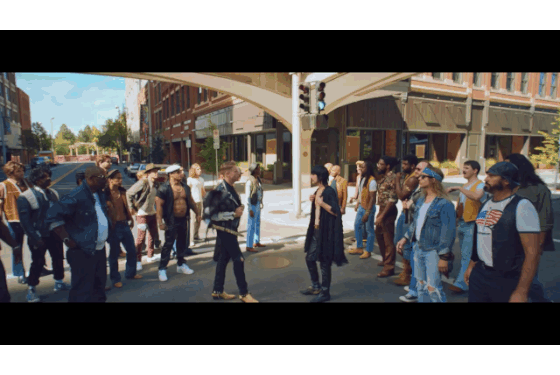 Nah, "the M, the A-C, the K" has better things to do.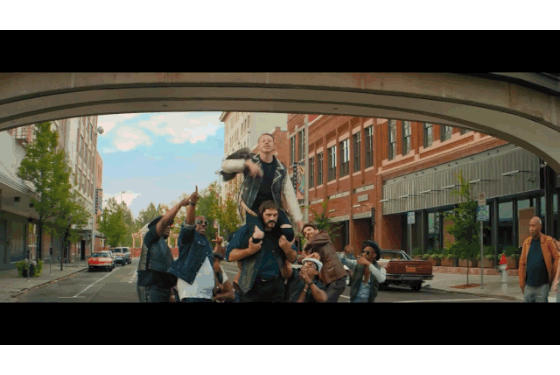 Like disrupt the peace with his lady.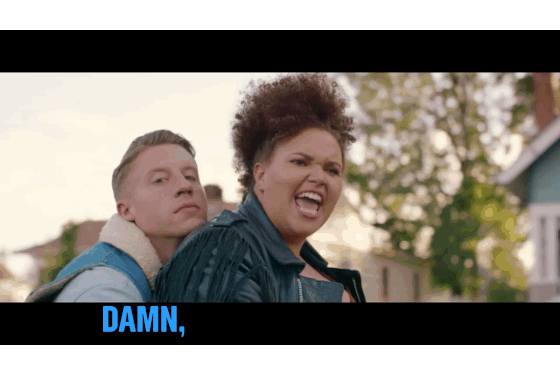 And perfect his crotch wiggle.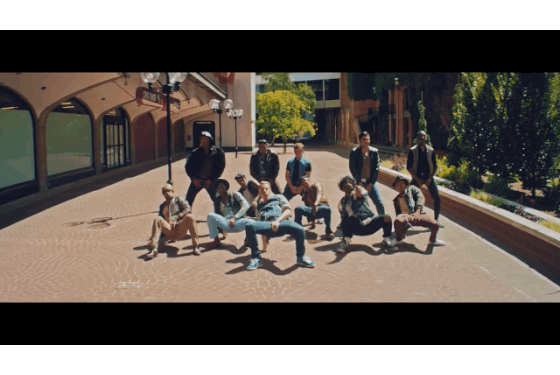 And unite all of downtown Spokane with a glorious parade.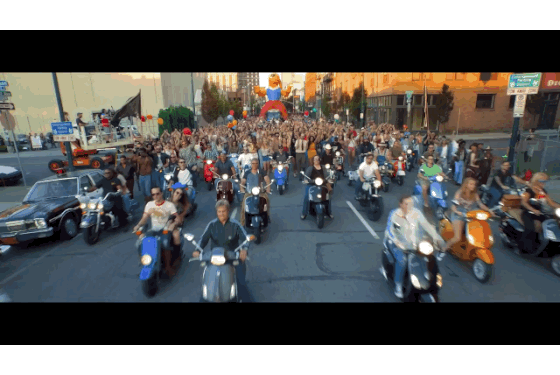 Next stop: Broadway.