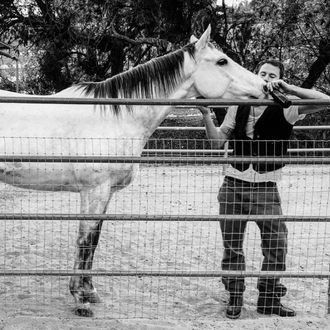 Have you been wondering, When will Channing Tatum adopt a freaking horse already? Well, wonder no more! (About that question, that is. Please don't lose your sense of wonder in general, because without that, what's even the point of all of this?)
According to his Instagram, Channing Tatum has officially adopted a horse, a horse named Smoke. Meet Smoke, Channing Tatum's adopted horse:
Aww. This has been your update on whether Channing Tatum has adopted a horse, which he has; its name is Smoke.