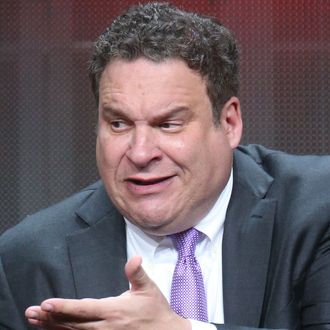 Photo: Frederick M. Brown/Getty Images
During a panel for his show The Goldbergs today at the Television Critics Association press tour, talk turned, as it often does, to Curb Your Enthusiasm, which has not aired a new episode since 2011. When asked whether the cringe-filled Larry David comedy might return for an eventual ninth season, Garlin claimed there's a "decent chance" David might revive the dormant series. According to Deadline:
There are Two Levels to getting another season of Curb to air, the actor explained. First, there's the "Uhhh, I got an idea, I think I'm gonna write the show – That's Step 1," Garlin said. Step 2 is when he's written six or seven episodes and says, "Yeah, I'll finish it," Garlin continued.
When pressed further on the odds of a Curb comeback, Garlin estimated that there's a 51 percent chance. "Larry David is so goddamned rich he doesn't have to do anything unless it's good," Garlin reminded us — here's hoping they come up with something pretty, pretty good.