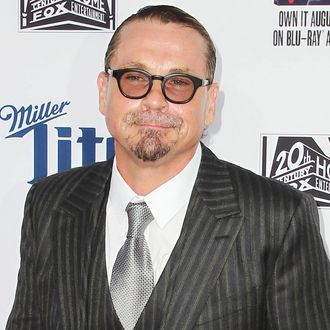 Kurt Sutter.
Photo: David Buchan/Getty Images
Kurt Sutter, creator-writer-director-actor of Sons of Anarchy, is working on a spinoff of his megahit show about outlaw bikers, according to Entertainment Weekly. The spinoff concerns the Mayans, the Oakland-based Latino gang that alternately feuded with and aided SAMCRO. Sutter is co-producing and currently seeking a showrunner while he works on his upcoming The Bastard Executioner, also for FX.
In other news, a recent profile of Sutter in The Hollywood Reporter reveals that he first got the attention of Hollywood writers by penning an S&M version of Ally McBeal before being invited to work on The Shield. Maybe it's not too late for that show, too?