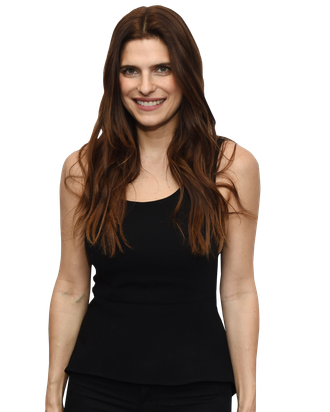 Photo: Ilya S. Savenok/Getty Images
After initially jumping around TV roles in series like Boston Legal, The Practice, and HBO's short-lived How to Make it in America, Lake Bell established herself as a leading comedic actress on Adult Swim's Childrens Hospital, and made her screenwriting and directorial debut with the 2013 critical hit In a World … In her latest role, Bell joins the cast of comedy who's-whos in Netflix's Wet Hot American Summer prequel as Donna, Coop's exasperating love interest. In this interview, which was prefaced with a warning that she was "on baby duty" at home in Brooklyn (she's also a relatively new mother), Bell discusses her relationship with the first Wet Hot, what it was like being a newbie at camp, and how she juggled being a new mom and saying funny lines at the very same time.
Did you have a connection to the first movie? Were you a fan?
I was a fan. I also became really good friends with David Wain, we did Childrens Hospital together, and prior to that I did an episode of Wainy Days because I knew him from around and about. From "the community." And he asked me to do it. Among my friends we try to be incestuous about throwing each other into projects that we're working on, so it almost feels like comedy camps always smush into each other. Hold on a second, my baby's eating something. [To baby] I know, it looks shiny and exciting.
[Baby makes garbled sounds.]
I have to intervene when it's something dangerous. She's on the floor of my closet trying to eat something.
Can you tell what it is?
Well, I have a pretty jazzy belt from the '70s. Like rhinestone. And she's like, "I wanna eat these rhinestones."
Nothing like surgically removing rhinestones from your child.
Yeah, that'd be a big bummer for a Thursday.
How old is your small baby?
The small human?
Yes, the small human.
This small human next to me is nine months old. She's currently looking in the mirror, eating a … oh, I don't know what that is, actually. [Laughs.]
Was the first Wet Hot an iconic film for you?
I mean, I don't remember where I was or anything. I just remember seeing it at a time when friends were prefacing it with, "Oh, you gotta see this." That kind of thing. I remember thinking, Oh, this is wonderful. I can watch it and feel stupid, in the most highbrow, lowbrow way. I guess that's the nature of cult movies. Lowbrow gets highbrow status. That's certainly how the new series is treated, with this sort of reverence. It was sort of this diamond in the rough, but now it's just a diamond.
Was it overwhelming to be thrust into the Wet Hot universe as a newbie? And now with all these celebrities running around?
I think for David [Wain] and [Michael] Showalter, it probably felt a lot more chaotic. I was four months postpartum and juggling for the first time working as a mom, and being pretty vibrantly hormonal. So I just kept being like, "Sorry!"
[The baby cries.]
I'll talk lower. She's probably just not interested in my interview voice. But yeah, I feel like the show must have been the most extraordinary scheduling nightmare. At least I heard it might have been. But for me it was just, when do I have to talk, when do I feed my baby, and when do I say hilarious comedy bits.
In that order.
Yeah, it was just like, talk. Baby. Sit.
In terms of the character you play—
[Baby yells.]
That's nice. That's like a song.
She's singing.
Your character Donna is a type of girl I definitely knew at camp. Did you all come up with the character together, or did they sort of bring it to you as is?
I think we all know that character really well. I was not this girl, FYI, but I went to an all-girls camp, so there was no smooching going around that I knew of.
Oh, you were a camp person.
Yeah, I went to camp a couple times. There was Camp Green Cove. Camp Greystone. One was more grungy than the other. Or one was fake grungy, the other was legit grungy. But Donna, who I play, she's tremendously awkward, sort of wielding her power of womanhood. Wielding her womanness. She's Jewish, recently back from Israel, sort of lamely trying to utilize Israeli words. I felt like I definitely knew who she was.
Aside from Wet Hot, I just saw the trailer for No Escape, the thriller with you and Owen Wilson. That looks super-serious and very intense. 
Yeah, like, "Hey, that's not a comedy!" I shot it last year in Thailand. It's totally different than anything I've ever done. It's like in between these comedic performances, I had this bowl of intensity, and I think it's kind of refreshing and cheeky about the casting, to have Owen [Wilson] and myself in it. Hopefully the audience will say, "Oh, it can't be that bad. It's these guys! I know these guys."
They'll crack some jokes.
It definitely goes there. With how intense it gets.
I'm pumped to see if you can actually toss your daughter to the other side of that building in the movie. 
We'll see how that goes.
[Baby yells.]
She doesn't like that part.