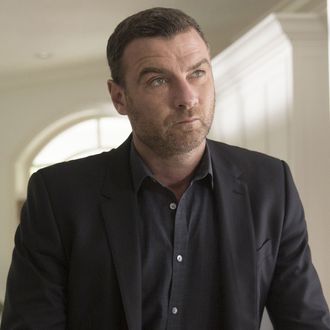 Showtime's Ray Donovan exclusively hired white men for its 2014–2015 television season.
Photo: Patrick Wymore/Showtime
The Directors Guild of America (DGA) released a diversity report of 270 scripted shows from the 2014–2015 television season and found little progress has been made to diversify the industry: White men made up 69 percent of directors; white women, 13 percent; women of color, 3 percent; and men of color, 15 percent. Overall, the gender split was 84–16 male to female, and 82–18 white to nonwhite.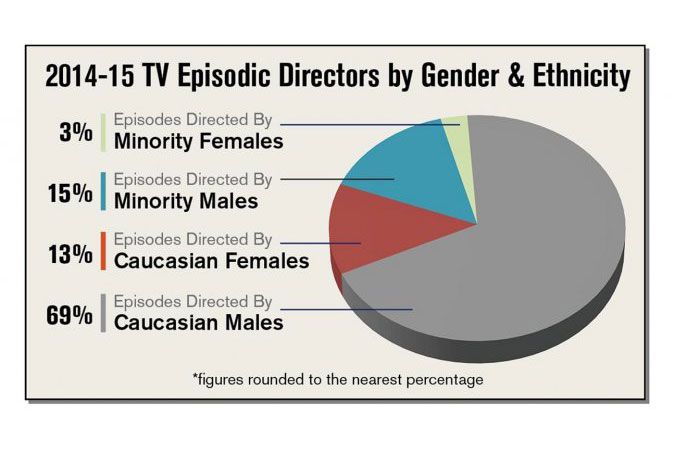 The numbers for first-time directors — perhaps the most optimistic indicator — were even more dismal. Men made up 84 percent of first-time directors, up 4 percent from the year prior. Eighty-four percent of first-timers were also white, a one percent dip from last year. For the most part, though, this holds true with what has happened over the past five years. The DGA released a five-year report of first-time directors in January of 2015 showing that the group was 87 percent white and 82 percent male. In this report, the DGA notes that "even when it comes to new directors, those with responsibility for hiring are perpetuating the status quo."
The DGA also has "worst of" and "best of" lists. One of the most egregious offenders is Ray Donovan, which only employed white male directors last year, and has hired just one woman and no people of color throughout its entire run. Beyond that, there were 26 other shows last year that also exclusively hired white men: 
Banshee 
Black Sails
Boardwalk Empire 
The Brink 
The Comeback 
The Comedians 
Dominion 
The Exes 
The Expanse 
Flesh and Bone 
Galavant 
Gracepoint 
Granite Flats 
Henry
It's Always Sunny in Philadelphia 
Man Seeking Woman 
Marco Polo 
Masters of Sex 
Mom 
Mystery Girls 
Powers 
Ray Donovan 
Sirens 
The Strain 
2 Broke Girls 
Workaholics 
You're the Worst
It's not all bad. There's also the "best of" list, where women and people of color comprised at least 40 percent of directors. The top ten include a number of favorites, like Empire, Jane the Virgin, Being Mary Jane, and Homeland:
1. Being Mary Jane: 100 percent
1. The Game: 100 percent
1. Single Ladies: 100 percent
4. The McCarthys: 93 percent
5. Ground Floor: 90 percent
6. Empire: 82 percent
7. American Crime: 80 percent
8. Nicky, Ricky, Dicky & Dawn: 74 percent
9. Jane the Virgin: 71 percent
10. The Following: 67 percent
10. Getting On: 67 percent
10. Homeland: 67 percent
Of course, if you go show by show, you might find an excuse. For example, The Comeback was almost exclusively directed by the show's co-creator Michael Patrick King and longtime writer John Riggi. On the other hand, The McCarthys' number is so high because they worked with Pamela Fryman, a director known for directing the lion's share of episodes of shows she works on. (She directed 196 of How I Met Your Mother's 208 episodes, and 11 of The McCarthys' 16.) Still, when you put these numbers together and zoom out, the results are staggering.
You can read the full report here.