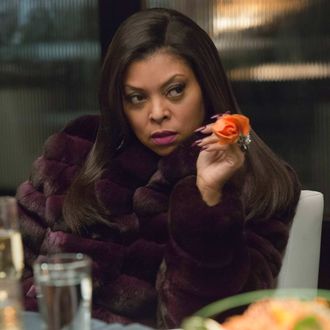 Will we get The Cookie Diaries?
Photo: Chuck Hodes/FOX
At the TCA press tour Thursday, Lee Daniels admitted that he was already thinking up potential ideas for more shows in the Empire universe. "I think there is going to be a spinoff from Empire, without question," Daniels told reporters. "There's so much ripe story that we've talked about already, about Cookie's family, what makes her her. That in itself is fascinating to me." But, cautioned executive producer Brian Grazer, they have to make sure the show "never gets corny" first: "As long as it stays dangerous, we're cool. As long as we can stay that way for this season, these guys can think about a spinoff." (Translation: Stay on message, Lee.) The spinoff idea is not to be confused with Star, Daniels's upcoming girl-group soap — which, everyone emphasized, is definitely not an Empire spinoff.
Got all that?