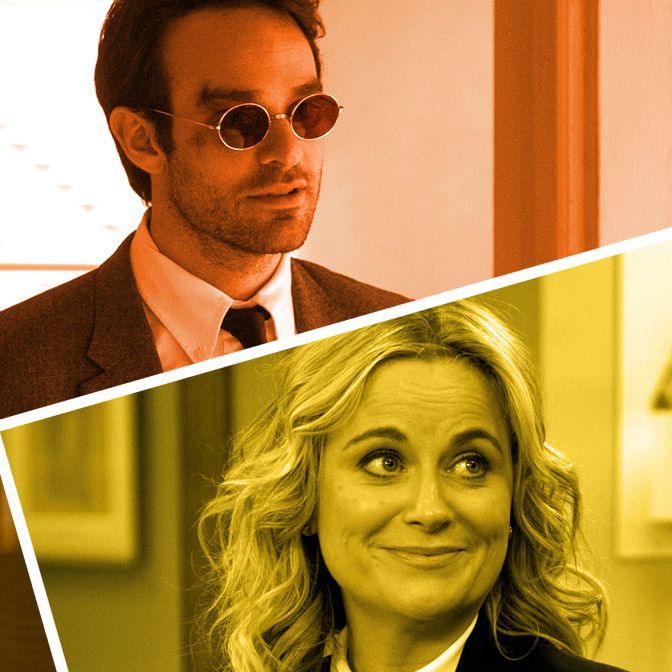 Welcome back to Stay Tuned, Vulture's TV advice column. Each Wednesday, Margaret Lyons answers whatever TV questions are weighing on your heart. Well, your TV heart, anyway. To submit your own questions, you can email staytuned@nymag.com, leave a comment, or tweet @margeincharge with the hashtag #staytuned.
With all the new promos for Fear the Walking Dead, would you suggest just jumping back onto the zombie-bashing wagon with the L.A.-based project that looks like it deals with the urgency of a societal collapse better than TWD-prime (or, for that matter, The Strain, but that's a completely different story) ever did? I'm still kind of burned from the Gilligan's Island–ing of the original that I'm scared that I'll be trapped in another bummer zombie show. —Rupert
Nope, I did not care for Fear the Walking Dead one bit. I wanted to love it, because I think TWD has a thrilling premise but limited success in its execution, which makes it a perfect candidate for a spinoff. Alas, alas. If you want material that deals with the urgent risk of societal collapse in the face of some kind of outbreak, I passionately recommend listening to Epidemics in Western Society Since 1600. (It's a Yale course you can listen to, à la podcasts, for free.) Usually I stick to TV recommendations in this space, but holy smokes, this class knocked my socks off. It's a combination of the history of medical discovery and an overview of how Western societies imagine and approach disease; the information itself is interesting, but the clarity and structure of the lectures is what really sold me on it. If there's a part of you in the overlapping space on the Venn diagram of "I miss my favorite professors from college" and "I want Fear the Walking Dead to be good," this is your jam.
I skipped Mr. Robot all season because it was on USA, and I've hated every other USA show. But I just checked it out and really enjoyed it. At this point, how much can I rely on a network's "sensibility" to help guide my show choices? —N
I think you're seeing this as an example of the current system not working, but from where I'm sitting, this looks like an example of the system working just fine: You thought you wouldn't like it, but people (Friends? Vulture? Just the vibe of the summer?) convinced you to give it a try, so you did, and now you're down. That's a totally viable model!
The reason it feels off is that USA's "sensibility" right now seems to be in flux. I don't know what WWE programming, Chrisley Knows Best, and Satisfaction really have in common. Plus, Mr. Robot is an unusual show. I'm not sure what feels like a right fit for it — Showtime, sorta, maybe? AMC a few years ago? FX?
Shows are not people; they are not entitled to "fair" treatment; guilt by association is completely legit in the "what should I watch?" arena. If you don't usually watch Lifetime, of course it'll take some convincing to give UnREAL a go — and if you think, No, I'll never watch another ABC show after what happened to Lost, well, that's massively stupid, but there's plenty of other stuff to watch.
I really liked the way Switched at Birth so prominently featured its deaf characters. I've seen other deaf characters, like Marlee Matlin's previous role on The West Wing and Silas's girlfriend Megan on Weeds, but watching Hannibal this season and seeing the introduction of blind love interest/prospective victim Rutina Wesley, I realized that I don't remember any other blind characters having extended arcs in TV before. Can you recommend any shows doing real, grounded writing for blind characters? —Caleb
Daredevil is a good start. I was not super into the show, but many other people whose tastes I otherwise agree with dig it. In terms of its blindness credentials, though, the show gets high marks: Star Charlie Cox won the American Foundation for the Blind's Helen Keller Achievement Award, and he worked closely with the AFB's Joe Strechay in preparation for the role. (I tend to believe in a "nothing about us without us" model for representation, especially when performers and creators are not part of the group being depicted.)
In recent history, there was Auggie (Chris Gorham) on Covert Affairs — apparently his cane is on the short side, but he's an otherwise robust character. In a totally different vein, there's Toph on Avatar: The Last Airbender, and while I wouldn't call that show "real" or "grounded," it has internal integrity, which anchors the show in emotional if not literal truths.
Honestly, there aren't many blind characters on TV — and very few are played by blind actors. There's Butchie on The Wire, played by S. Robert Morgan, but before that, I think you have to go all the way back to MacGyver to find a significant role for a blind actor playing a blind character. And even then, actor Dana Elcar was sighted when he was cast.
My mom is currently halfway through season two of Parks and Rec and has already declared it her all-time-favorite show. As someone who's watched a disproportionate amount of NCIS in all its iterations to keep up with my parents' viewing habits, I'm loving the nightly phone calls that bring me back to Pawnee (even if I am a little jealous that she gets to see it all for the first time). Friends used to be appointment viewing in our house, and I'm loving having another show to share with them. Any ideas what I should spend years convincing them to watch with me next? —Katherine
The Office fits the bill, and it chronologically bridges the gap between Friends and P&R in the NBC Thursday lineup. It starts strong — depending on your appetite for cringe humor, I suppose — but loses its way around season six, so don't feel like you and your mama have to commit to the entire run. There's also My Name Is Earl, which has more of P&R's earnestness. 30 Rock and Unbreakable Kimmy Schmidt might also work.
How bawdy are your folks? If they're okay with foul language, Veep pairs surprisingly well with P&R. They're philosophical opposites, but functionally have a lot in common.
Are there any TV-show fandoms that indicate a person might not be worth your time? For example, in retrospect, dating someone (or sometwo) who made me watch Sons of Anarchy should have been a red flag. Which shows should make you wary of opting in to a relationship? —Lauren
Don't date people who "make" you watch anything, friend. (I don't want to have to bust out the shame button for you.) There are plenty of lovely SOA fans out there, and plenty of dirtbag fans of Antiques Roadshow.
But sure, there are a few red flags: People whose TV tastes begin and end with The Wire are not good companions if you're someone who wants to watch a lot of TV. The Wire is amazing, and it is certainly among the top candidates for the title of "best show ever," but if that's the be-all, end-all of your TV taste, that's akin to saying your favorite book is The Catcher in the Rye. It's a great, life-changing book for many, many people! But saying it is your favorite might also indicate that you have not read that many books since high school. We should all watch The Wire. But you cannot live on The Wire alone.
Red flag No. 2 would be anyone who's pushy about what you should like. "You should watch Game of Thrones!" "Oh, I don't like that show." "No, you need to watch it." People get, oh, one or maybe two chances to advocate for their faves, but the harder someone pushes you to replace your judgment with their judgment, the more likely it is that that does not end with TV decisions. This falls under "general dickishness," I guess.
Differing tastes is not a deal-breaker: I find all Real Housewives shows except for season one of RH: Atlanta to be abhorrent and genuinely bad for society, but plenty of people I love adore and obsess over these shows. I get why people think Grey's Anatomy is a bad show, or at least one past its prime, but I'm in it for life. The biggest red flag for me would be someone who couldn't find joy or intrigue or comfort or virtue in television at all. Perish the thought.