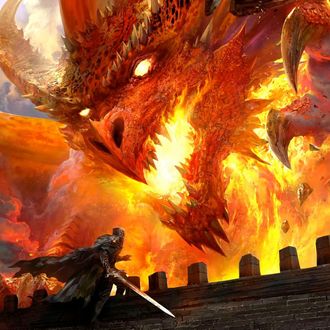 Let the countdown begin!
Photo: Wizards of the Coast
That new Dungeons & Dragons movie fans have long held out for since the panned 2000 version is finally happening. After a ten-month legal battle over ownership rights to the popular fantasy role-playing game, Warner Bros. announced Monday that it can officially move forward with its planned adaptation. News of the film first broke in 2013, but with the lawsuit no longer a hindrance, the studio has the green light to bring Orphan writer David Leslie Johnson's already-written script, set in the Forgotten Realms, to the big screen. Too bad Community probably already did D&D best.