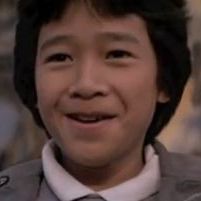 If you were ever planning on trekking to sleepy Astoria, Oregon, for the iconic Goondocks, we regret to inform you that special house is now closed to visitors. (Cancel your trip, cancel your childhood nostalgia. Cry for the rest of your life.) KGW.com reports that the owners of the Goonies home have cloaked its exterior with blue tarp because a massive influx of tourists and fans, compounded with messiness complaints, has led to unbearable living conditions. An Astoria city councilman told KGW that roughly 1,200 to 1,500 visitors flock there every day in the summer. The homeowners, as well as city officials, noted that although most fans respect the property (select lucky ones even got to go inside), some do not. "They park on the 'no-parking' zones, they park on the sidewalks, they relieve their dogs on their lawns," they show up overnight, and they leave trash behind, a city official said. (Some people also allegedly pee on the property themselves because they think toilets are overrated — can you really blame the owners for closing the place?) 

The Gazette Extra reports that the owners bought the home in 2001 when it was in foreclosure (not knowing what they were getting into, and during a time when Goonies-related foot traffic was tame). "Though I enjoy meeting new people, it's become very difficult to live here," the owner said this May, noting that neighbors have become frustrated, too. "People walk up the driveway and stand in the middle of the access road or driveway and refuse to move when a resident needs to drive up or down." Thanks to the cult-hit movie's 30th-anniversary celebration this year, tourism has surged, reportedly generating $2 to $3 million for Astoria's economy. "It's a bummer as someone who just wanted to come see a piece of childhood and something you think you're a part of," one defeated tourist told KGW.
The homeowners, whose names have been excluded in recent reports, have released their latest statement via handwritten driveway signs:
Imagine that you buy a house, fix it up, spend money, time and love. Then the city of Astoria encourages 100,000's of people to come and stand in front and view it. This driveway (maintained by homeowners) sees 1,000+ people every day. Most are kind, fun and welcome, but many are not. You are in a beautiful place.
What follows in their note is a brief list of tourist alternatives, followed by an invitation to leave a letter for the City Council. For more details, here's the local news segment from KGW 8:
City officials have said there are no plans to reopen the Goonies house, so in the meantime — though it's not the same — hopefully this tour will suffice: