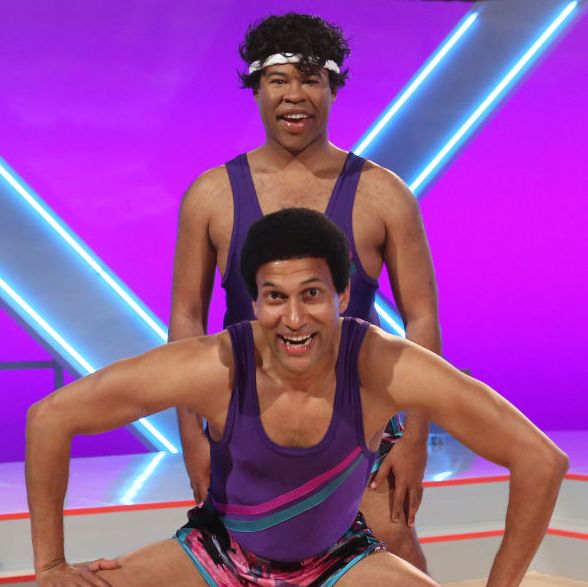 For five seasons, Keegan-Michael Key and Jordan Peele have inhabited a variety of characters both real and imagined on Key & Peele. They've played celebrities from Lil Wayne to Barack Obama and Martin Luther King. But more often, they've played eccentrics created from a strange, wonderful universe: football players with idiosyncratic names, '80s workout stars, and the citizens of Negrotown. A great aid to their physical transformations has been their wigs, designed by Amanda Mofield, who received her second Emmy nomination in a row (Outstanding Hairstyling for a Multi-Camera Series or Special) this year for her work. "I've definitely worked harder on that show than any show I've been on," Mofield said. "But it was so much fun that it was okay." Vulture had Mofield choose the most memorable wigs from the show — her favorite, most difficult to pull off, and zaniest looks from the past five seasons of Key & Peele. Take it in, because before you know it, Key & Peele will be hair today, gone tomorrow.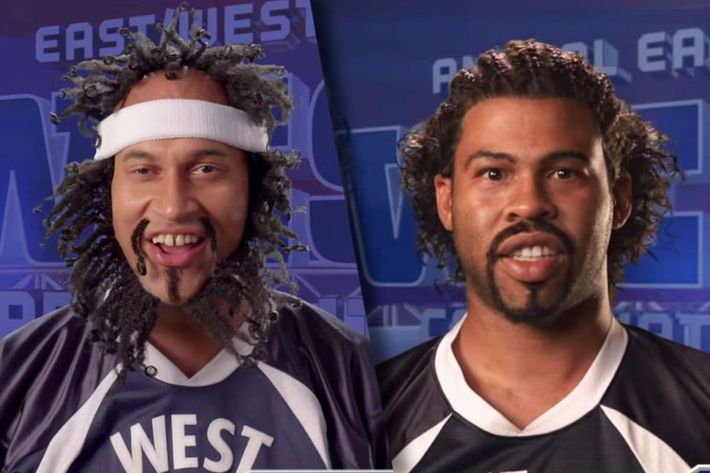 Filming the series of East-West Bowl sketches where Keegan and Jordan portray a fantastical world of college-football players required a lot of preplanning on Mofield's part. She would go shopping and find wigs from the bargain bins around Los Angeles. "We would always find something to turn it into," she said. When it came time to shoot, she would lay out two long tables, one filled with wigs and the other with extensions, loose hair, and braids. And they would mix and match them for the bit.
Mofield picked two of her favorite wigs for each actor. For Jordan, it was Donkey Teeth. "That was two different wigs. The front was cornrows, and then there was another wig on top of that one, just in the back, to make it look like it was not braided." And for Keegan, her favorite was Logjammer D'Baggagecling, who looked like he had a lion's mane for hair. "The concept was to make his hair never-ending: into his beard and into his hair and back into his beard. So it was full circle and it would all look the same."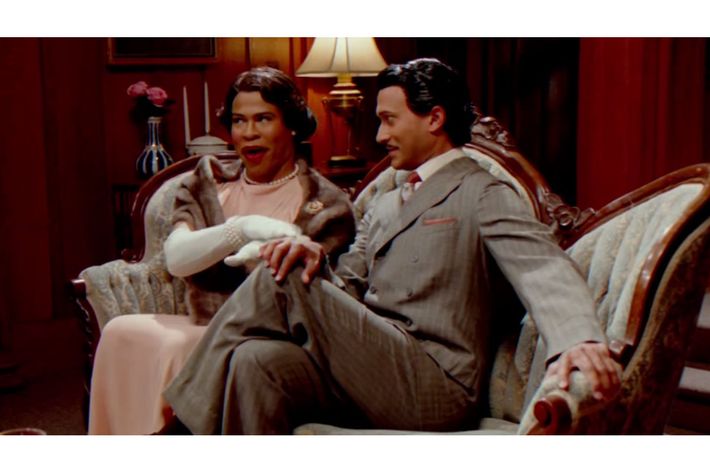 "Just Stay for the Night" is a satire of popular call-and-response romantic duets like "Baby, It's Cold Outside" that are actually deeply disturbing. In the sketch, Jordan plays the woman who wants to leave, and Keegan, the incorrigible man. "You would think that Keegan would be the beautiful woman," Mofield said. "But that's not the case. Jordan turns into a beautiful woman when we put him in drag."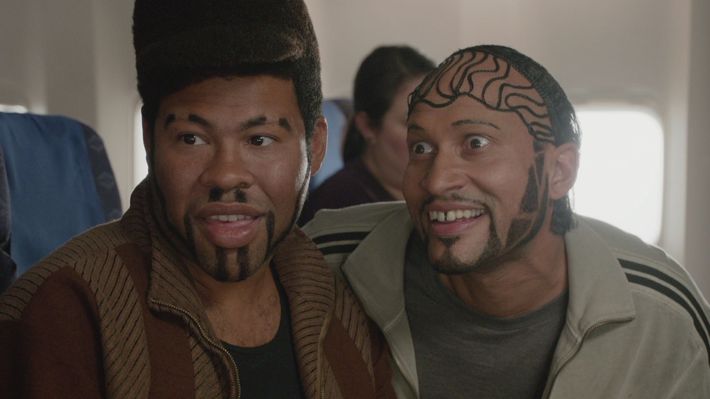 "Both of those looks were just random ones we found on the internet, or from random people walking down the street," said Mofield. Jordan Peele's hair shaped as a hat — literal "hat hair" — was something that she has wanted to do since the first season. "I had been asking for them to have a character for the hat hair since season one. I was like, 'Please, we've got to find someone to put this on. We have to do hat hair.' And finally, season five, they were like, 'Guess what?' I was so excited to do it. It was awesome." Key & Peele: Where hair dreams come true.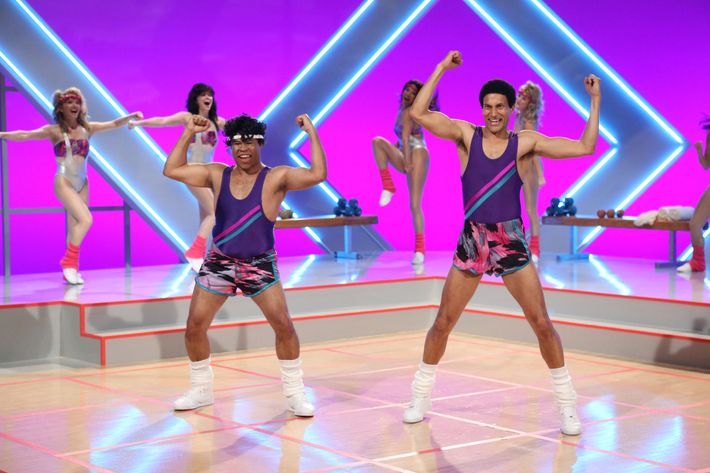 This sketch of '80s aerobic madness is Mofield's Emmy submission this year. To shoot it, the duo did frenetic choreography for eight or nine hours. "I glued the hair on Keegan," she said. "Trying to keep that hair glued to his head was not the best thing I could have done, but it stayed! It was like a helmet when we took it off of him, it was all one piece, but it didn't come off his head."
Peele's Mike Tyson, "Boxing Press Conference"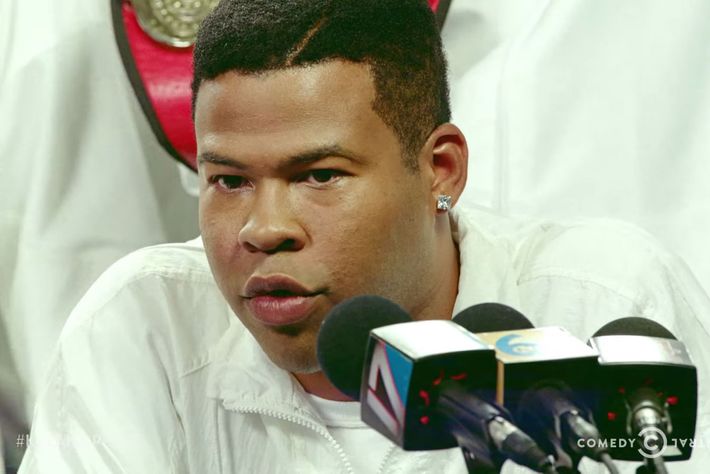 For a lot of the looks, Mofield has to hand-lay the hair, meaning she glues "each piece of hair" on the actor's head so that it looks "like it's growing out of his head." When Jordan Peele played Mike Tyson, she did just that, because they had to shave his head for something the day prior. "I can't even tell that it's hand-laid!"
Peele's Barack Obama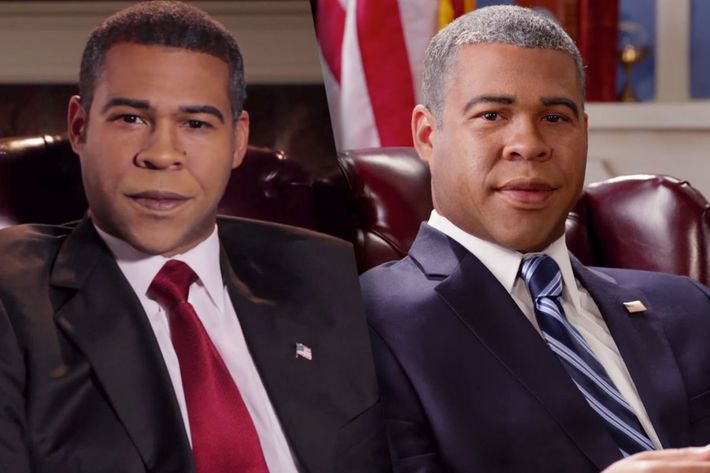 The years have taken a toll on you, Mr. President. "We would fill in Jordan's hairline to make it more square like Barack Obama's hair," said Mofield. "When we first started out the first season, we just did a little bit of gray, but by season five, I was putting a lot of gray in there."
Peele's "Meegan"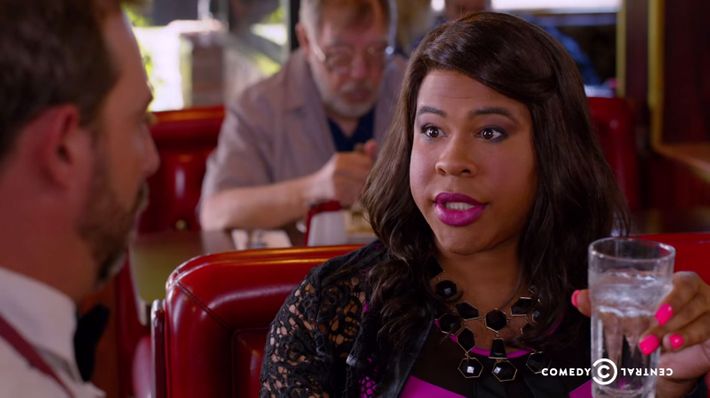 Mofield said she herself was the hair model for Meegan. "When I first met the boys, we were talking about what we wanted Meegan to look like, and they said, 'We kind of want her to look like you. Like your hair.' And so Meegan was kind of me the whole time. I cut my hair in season three, so did Meegan. And then in season five, her hair was long again, and so was mine. I was the hair inspiration." Hairspiration.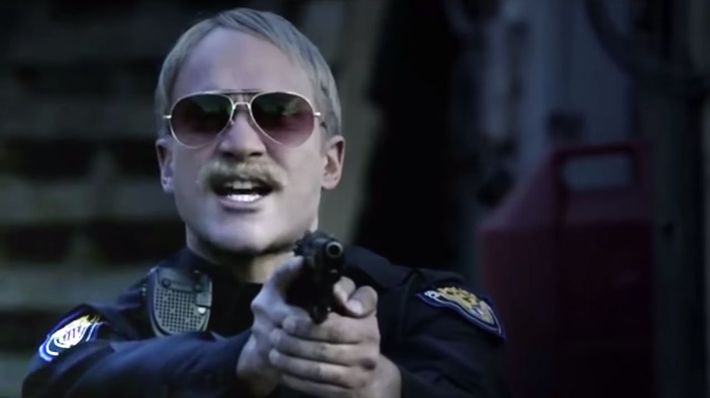 Mofield says that when Keegan showed up on set in costume as the racist white cop, the crew didn't recognize him. "He walked up to the DP and the director — people that he sees every day — and they didn't know that it was him. And they knew that he was going to be a white cop! That was awesome, that we could fool all the people we know."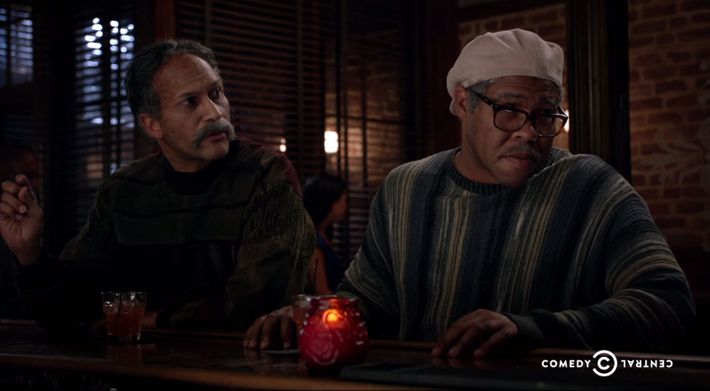 "I wanted it to look as natural as possible, so I just used a toupee for Keegan's look and then hand-laid the hair around the bottom to make it look more natural," said Molfield. "I would do it in like 30 or 40 minutes, and that's crazy."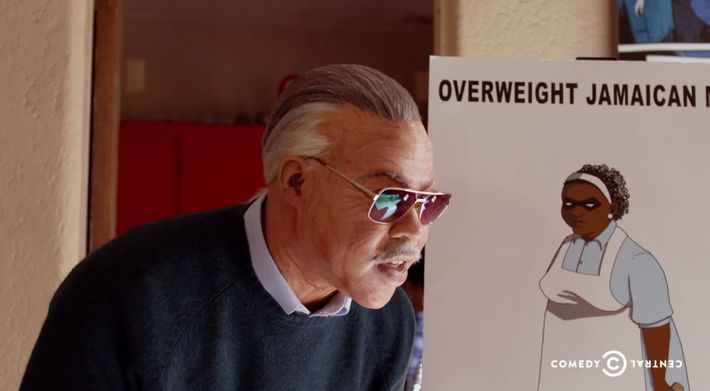 Mimicking Stan Lee's actual hair was difficult for Mofield to pull off. "His hairline and the color of Stan Lee's hair is very distinctive. You can't just go buy a wig like that," said Mofield. "So I had to hand-lay that as well to make it look more like Stan Lee."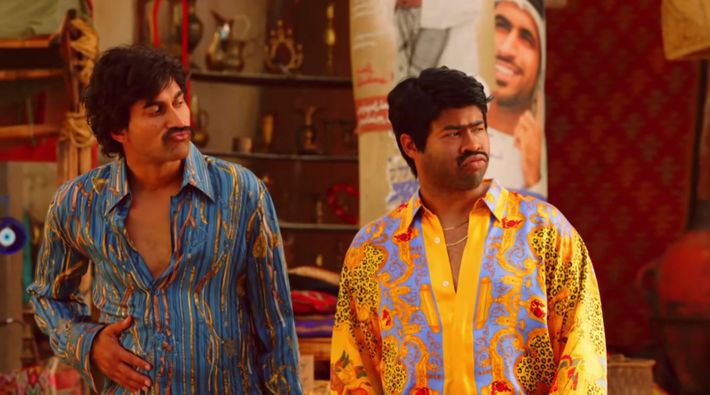 Mofield said that Key and Peele would stay in character between takes when they first filmed this bit as two gawking Arab men. "I would go up to touch them up in between takes, and they're, like, doing those lip and tongue gestures," Mofield said. "I was like, 'Okay, this will be the last time I'm in to touch you guys up, just so you know. You guys look great, but I won't be back. You're too gross.'"
Key's Mr. Garvey, "Substitute Teacher"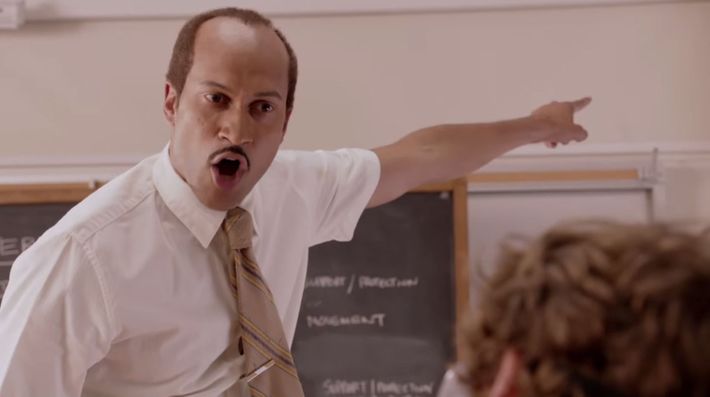 For Keegan's substitute teacher from the inner city, Mofield did what she called the Donald, named after a flashback scene she styled for Donald Faison on Scrubs. "When I met with them, they asked me, 'So, can you do a tight fade?' And I was like, 'Yeah, I did something like that on Donald Faison. So from then on we called it the Donald."