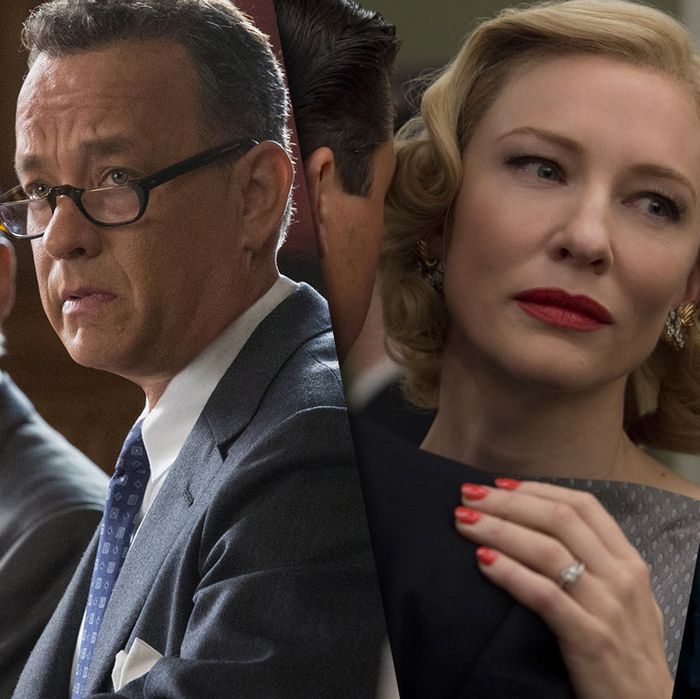 The latest edition of the New York Film Festival is here, and with it the city's annual blend of glitzy, Oscar-friendly premieres and heavy-duty art cinema from the international festival circuit. That's the case every year, but this year's mixture seems more pronounced and potent than most, with dense essay films and austere, lengthy meditations on Portuguese economic inequality butting up against awards season behemoths about Steve Jobs and Matt Damon getting stuck on Mars.  And, of course, there are the experimental films, the amazing retrospective sidebars, the panels, the shorts. There's no way to cover it all — hell, they wouldn't even let us see most of the main features in time — but here are 13 films to see at the New York Film Festival this year.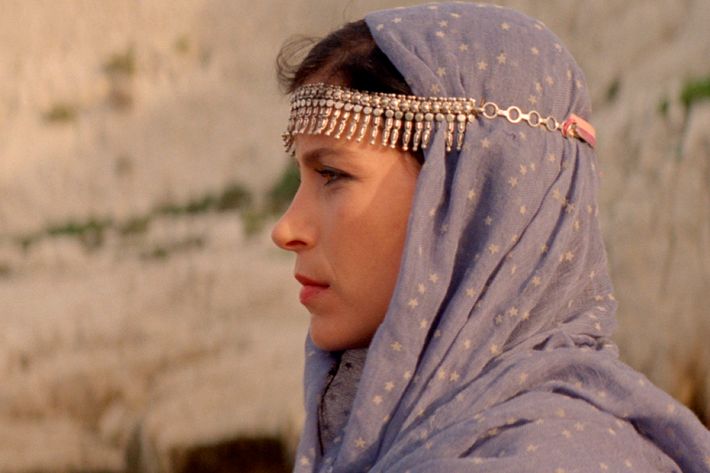 Arabian Nights
The Portuguese director Miguel Gomes makes films for academics and poets alike: He toys with structure and narrative tropes like the intellectual artiste that he is, but there's a lyricism to his style that's hard to resist. So the idea of him adapting the Arabian Nights — the granddaddy of unorthodox structure — is promising. But could this three-part, six-hour blend of past and present even be called an adaptation? Gomes clearly has his own concerns about today's austerity-ridden Portugal, and the "Arabian" part of the Arabian Nights is more of a grace note — in costuming choices, or the surreal sight of politicians on camels, or an occasional, playful helping of magic. Meanwhile, reveries about nature overlap with portraits of economic exploitation, poverty, and desperation. That's a bold gambit: Using the shape of myth to muse on the urgency of the present day. But it works. The film (or is it films?) is long and dense, but rarely boring. (B.E.)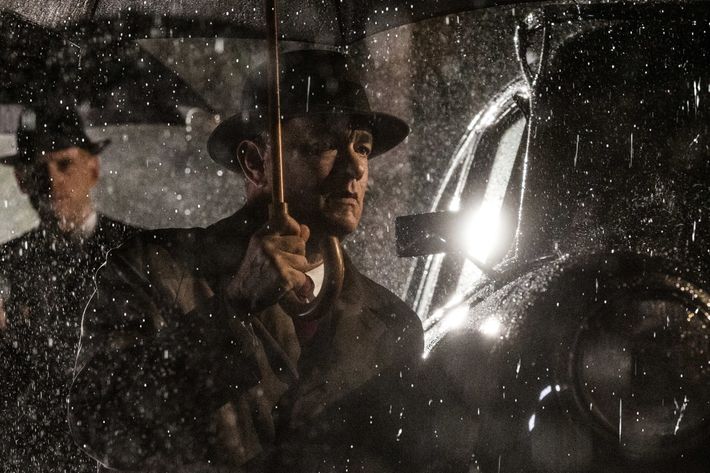 Bridge of Spies
Steven Spielberg reteams with Tom Hanks for this Cold War drama, apparently another exploration of personal integrity amid social madness. Hanks plays a Brooklyn insurance lawyer tasked with defending a Soviet citizen (Mark Rylance) accused of being a spy. He is, actually, but he is also a man doing his job with courage: Does he deserve to be executed? Captured U-2 pilot Francis Gary Powers figures into the plot, along with a journey to East Berlin as the Wall is literally going up. As in Amistad, Lincoln, and, to an extent, Munich, the director often thought of as prizing juvenilia above all tackles knotty, legalistic questions that few fictional filmmakers go near. (D.E.)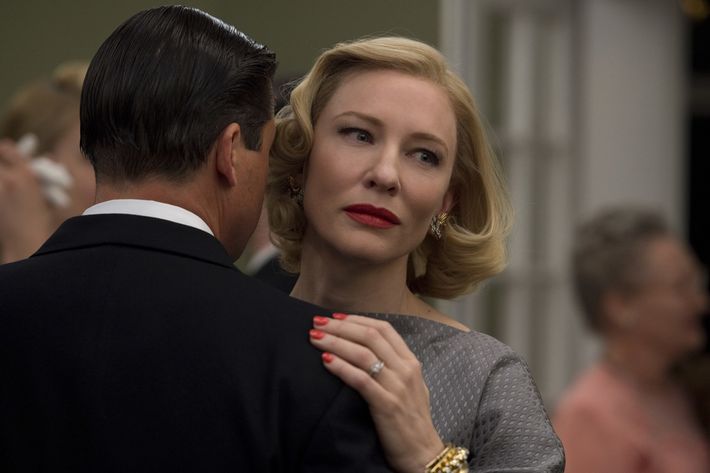 Carol
One of the most highly anticipated films of the year, Todd Haynes's adaptation of Patricia Highsmith's tale about a romance between two women (played by Rooney Mara and Cate Blanchett) in 1950s New York has already knocked 'em dead at Cannes and Telluride, and looks to be one of the most talked-about films of the awards season. We haven't seen it. We can't wait. (B.E.)
De Palma
Noah Baumbach's documentary of the director is worth seeing for the sheer number of jaw-dropping images it shows from Brian De Palma's films — starting with Greetings, and moving on to Hi, Mom!, Sisters, Carrie, Dressed to Kill, Blow Out, Scarface, The Untouchables, Carlito's Way, etc. Say what you will about De Palma's style being "derivative" (it's a lot more complicated than that, but say what you will), no one since Orson Welles moved a camera the way he did, creating a spatial-temporal excitement nearly unequalled in the last half century. Alas, the film is a bit of a forced march, one movie after another with De Palma talking lucidly but rarely with any depth about the controversies his films raised. It's a prosaic work about a cinematic poet — but there's enough poetry for ten movies. And it's worth pointing out that De Palma was persona non grata under previous NYFF administrations, probably because he was championed so fervently by auteurist bugaboo Pauline Kael. It took festival darling Baumbach to get a movie into the NYFF celebrating all the great movies the NYFF passed over. (D.E.)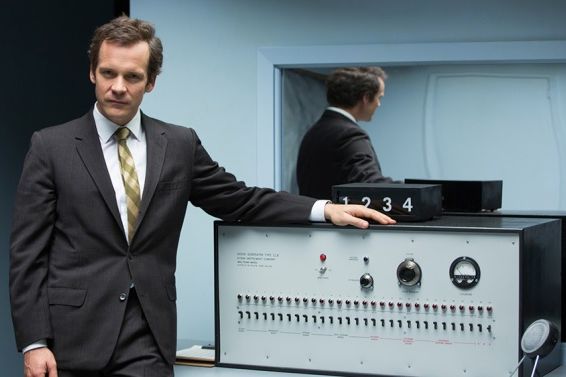 Experimenter
A gem. Peter Sarsgaard is Stanley Milgram, the Jewish Yale social scientist who — gobsmacked, to say the least, by the Holocaust — devised an experiment to explore how high ordinary people will go when someone in authority says, "Jump!" Or, in this case, deliver shocks to a subject (adorably played by comedian Jim Gaffigan) who keeps crying, "Owww!" and, "Stop!" The film could have been named after its director, Michael Almereyda, who never takes a direct route to telling a story — sometimes for worse, usually for better, always for the best reasons imaginable. (Disclaimer: I've known him for 35 years but can look at his work with a degree of objectivity.) The (gorgeous) blue-green palette, rear-projected exteriors, and Milgram's habit of addressing the camera don't alienate us — they make us more involved, eager to think through not just the meaning of the experiment but the way in which the culture absorbed (or angrily refused to absorb) it. (D.E.)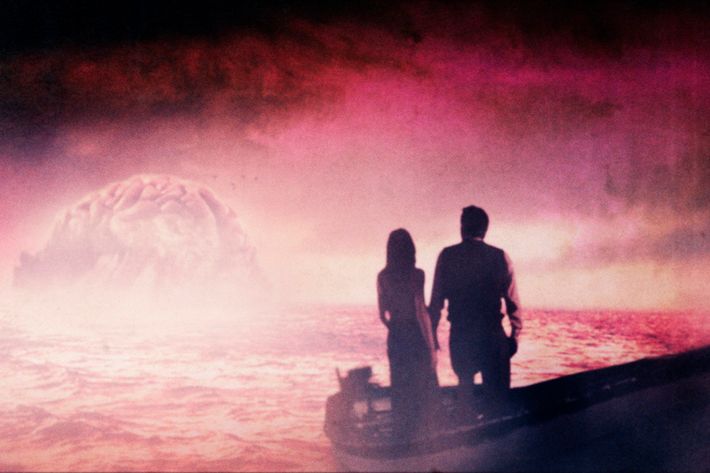 The Forbidden Room
Director Guy Maddin's classically inflected, playful, dreamlike, patchwork movies work best at shorter lengths, so the idea of him making a film longer than two hours would be the equivalent of someone else making a five-hour passion project (like, say, Miguel Gomes and his Arabian Nights). And to top it off, The Forbidden Room — with its phantasmagoria of stranded sailors, teleporting woodsmen, amnesiac dancers, shape-shifting natives, bath historians, body-switching butlers and a butt-obsessed Udo Kier — is even less narratively inclined than previous Maddin films. In effect, it's a Chinese box of beginnings, like someone constantly clearing his throat to start a new story before moving onto the next one. To some, that will be endlessly annoying; the film's Sundance premiere earlier this year was littered with walkouts. But it also happens to be unforgettable. Still, a word of warning: Get some sleep or coffee beforehand. If you doze off during this one, you may never entirely be sure that you ever woke up. (B.E.)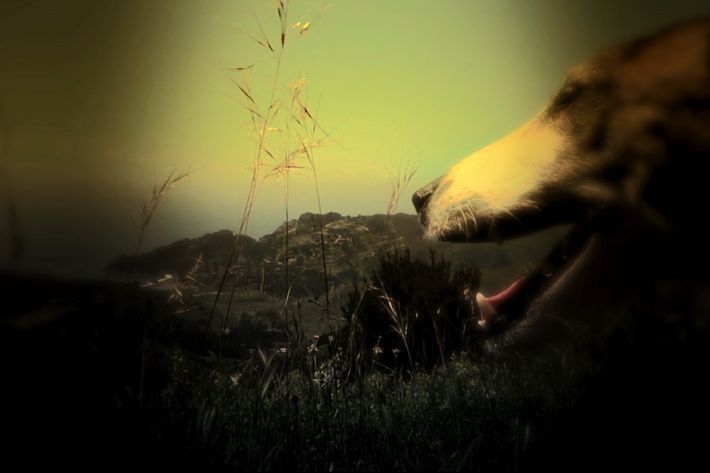 Heart of a Dog
Performance artist Laurie Anderson's cinematic essay is a layered meditation on loss — specifically, of her beloved and accomplished dog, Lollabell, though the recent loss of her husband Lou Reed (to whom the film is dedicated, and who can be glimpsed briefly) looms over the film as well. Anderson also takes in the broader, societal loss of freedom in the wake of 9/11, the nature of mourning, and the spiritual need to let go, among other things. Stylistically, the film invokes the spirit of the late French documentarian Chris Marker, whose blending of memoir, politics, and, um, well, cats informs Anderson's work as well. In keeping with Anderson's multihyphenate abilities, the approach here is decidedly mixed-media, blending animation, surveillance footage, home movies, a spellbinding score (by the director herself), and intimate, ruminating voice-over. This is smart, silly, sad, and relentlessly honest — one of the most moving and provocative films you'll see this year. (B.E.)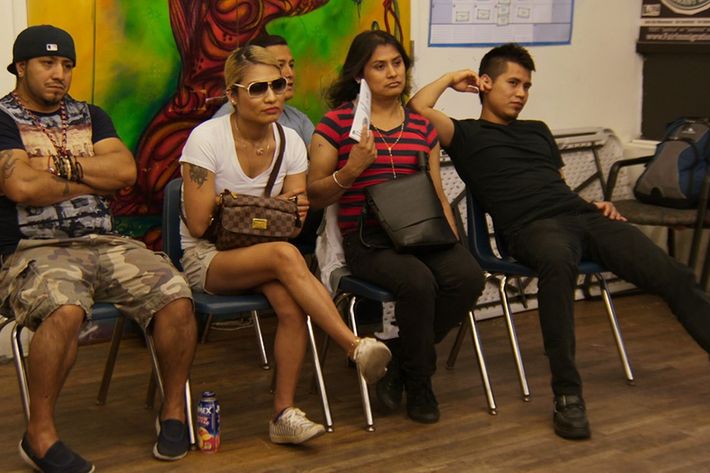 In Jackson Heights
Now 85, the great Frederick Wiseman is the Energizer Bunny of Observational Cinema: He just keeps going. His latest is a typically expansive look at the Queens neighborhood of its title, with the director luxuriating in Jackson Heights' amazing diversity, from its devout, crowded Muslim minority to its lonely senior citizens, and its old-school businesses, and its gentrifiers and anti-gentrifiers, and its LGBT citizens, and its glad-handing politicos, and so much more. Over his decades-long career, Wiseman has cultivated an overtly non-judgmental, fly-on-the-wall style, but if you think about it, simply by giving his subjects this much space and time before the camera, and letting them be, he is making the most resonant political point of all.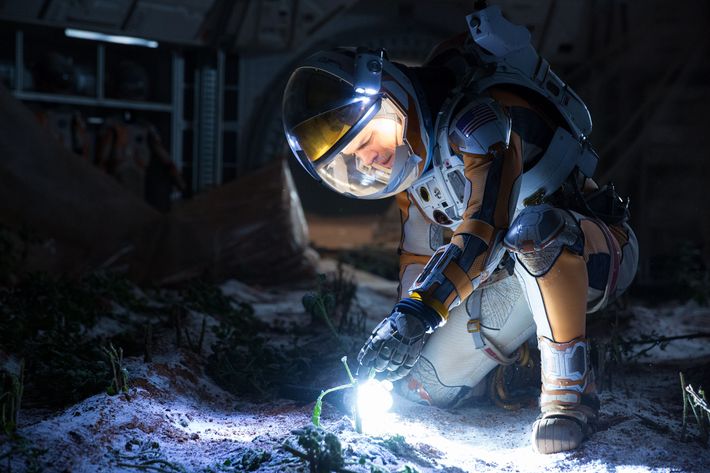 The Martian
It's very strange to see the credit "Directed by Ridley Scott" over a shot of space at the end of The Martian — a surprise, last-minute addition to this year's NYFF. The shot instantly invokes Alien, whereas this film could be called Friends: In space, everyone can hear you scream. The whole world, in fact, is watching and rooting for poor botanist Mark (Matt Damon), left for dead on the Red Planet and now tasked with keeping himself from starving to death before anyone can come back for him. (He keeps a video journal, giving Damon a chance to be at once wiseacre-y and yearning.) The movie improves on the best-selling novel — a wonky procedural in which one problem after another must be solved by a science geek who impressed even the folks at NASA. In the A-List cast, Jessica Chastain is the mission commander who stews prettily over leaving Mark behind, Chiwetel Ejiofor the administrator who has to convince NASA honcho Jeff Daniels that it's worth the risk to make a return voyage, stat. The Martian is little more than a crowd-pleaser, but I can't think of a crowd that wouldn't be mighty pleased, indeed. (D.E.)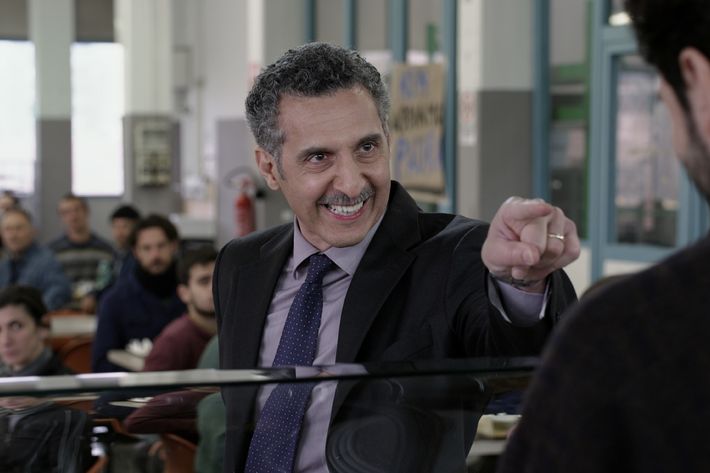 Mia Madre
In Italian director Nanni Moretti's latest, the great Margherita Buy plays a socially engaged, Nanni Moretti–like filmmaker having a creative and personal crisis while her mother lies dying in the hospital and she struggles to shoot a politically charged drama. The tone is gentle, spirited, but it masks a very precise balancing act, as Moretti mashes up movie-shoot comedy with dying-parent melodrama, successfully mixing wild humor with moments of striking sadness. Meanwhile, John Turturro comes close to stealing the show as a hilariously self-centered American actor. (B.E.)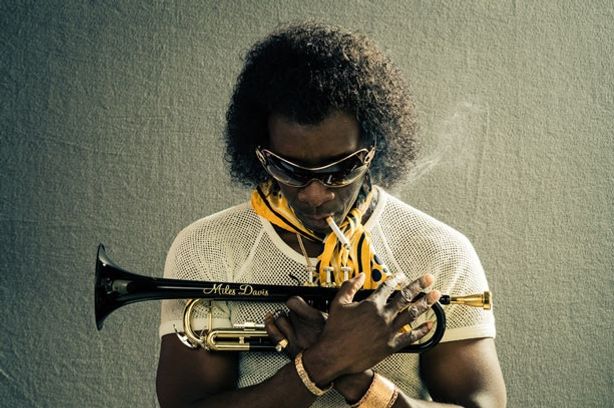 Miles Ahead
We haven't seen this one either, but we're very, very curious. On the one hand, there's the fact that this is the first nondocumentary film about legendary jazz icon Miles Davis. On the other hand, there's the fact that this is yet another biopic in a year comically cluttered with them. Don Cheadle stars and directs, which could be a good thing (since Cheadle is one of our finest actors) or a not-so-good thing (Kevin Spacey's Bobby Darin film, Beyond the Sea, and Ed Harris's Pollock haven't exactly set a great track record for vanity-project biopics). But this is also the festival's Closing Night gala, and in recent years the NYFF hasn't been messing around when it comes to those. (Last year's was Birdman. The year before, Her. The year before that, Flight.) Expect a good one. (B.E.)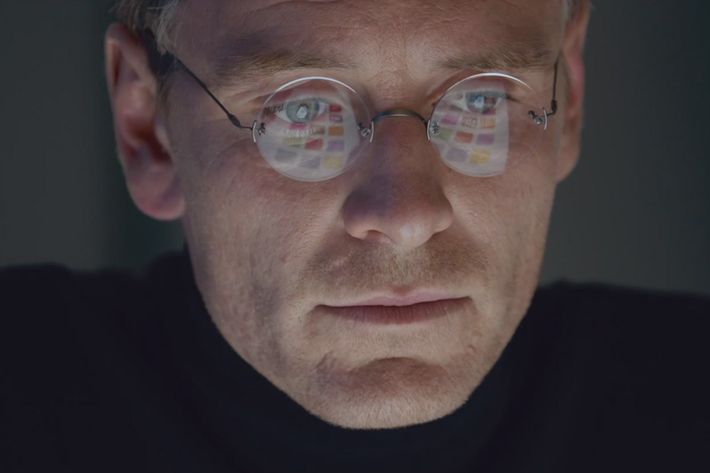 Steve Jobs
Unseen at press time, director Danny Boyle's portrait of the most successful brander since Chisum has a script by Aaron Sorkin based on Walter Isaacson's book. Will the movie have it both ways like Sorkin's The Social Network? (Mark Zuckerberg was a jerk but he overcame social disadvantages to be a great capitalist and change the world but he was a jerk but he overcame a social disadvantages, etc., etc.) In his recent documentary, Alex Gibney gave us a man who concocted an amazingly hip and potent countercultural image while running his company in a vicious, socially irresponsible way. Michael Fassbender in the previews certainly looks feral. Seth Rogen is knifed-in-the-back Steve Wozniak. The cast includes Kate Winslet, the always-superb Sarah Snook, and the ubiquitous Jeff Daniels. (D.E.)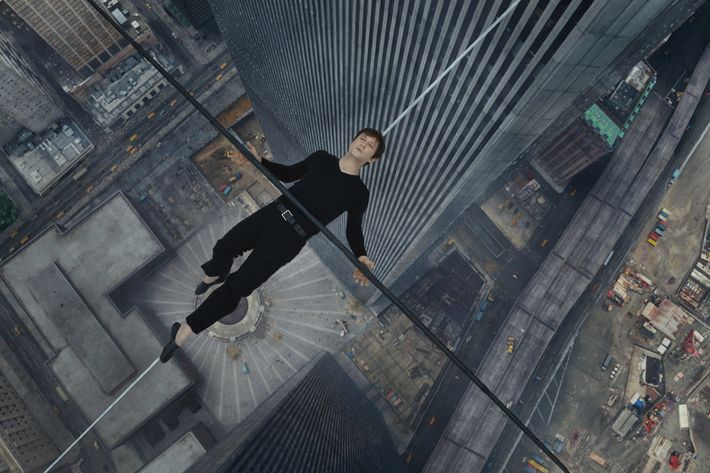 The Walk
It's unlikely anyone asked for a fictionalized account of Philippe Petit's 1974 high-wire walk from one World Trade Center tower to the other after James Marsh's Oscar-winning 2008 documentary Man on Wire — which was structured like a classic caper movie. But Robert Zemeckis evidently thought he had something more sensational to bring to the story, and by some accounts the (computer-generated) 3-D view from 100-plus stories above Manhattan is not for the vertigo-inclined. As the Frenchman, Joseph Gordon-Levitt does ze ac-cent sing, while Quebec's Charlotte Le Bon plays Petit's girlfriend. The studios' refusal (unprecedented, in my memory, for an NYFF opener) to show this to major critics in advance of the festival isn't a good sign — but maybe they're planning a surprise, like having the real Petit inaugurate the David Geffen Hall (formerly Avery Fisher Hall) with a walk over the audience's heads. (D.E.)