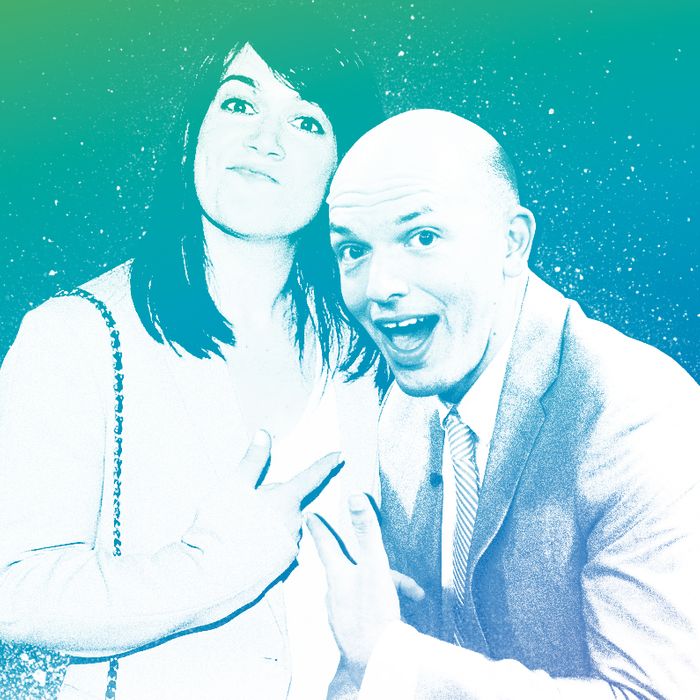 Photo: Illustration by Maya Robinson and Photos by Patrick McMullan and ABC via Getty Images
Paul Scheer has a lot going on right now. The second episode of The League's seventh and final season airs tonight. The Real Housewife parody he executive produces, The Hotwives, is in the middle of its second season on Hulu. He has a wildly popular podcast, "How Did This Get Made?" And this summer, he and longtime comedy friend Rob Huebel released Crash Test, a version of their beloved live-comedy show that they filmed on a moving bus and released on Vimeo. It makes sense we'd want someone to interview him. And who better than Broad City's Abbi Jacobson!?
But as is often the case when you get two comedians who know each other together in a room, they went rogue. Instead of an interview, they recorded a parody of two actors planning how they will go out of their way to make the other look good during a supposed imminent interview. Never have these two very likable people seemed more Hollywood, and more terrible. Enjoy!