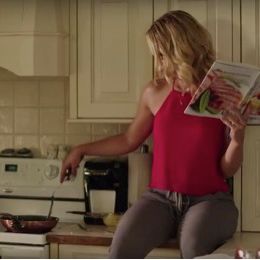 On Friday, the CW released a two-minute trailer for season four of Arrow (premiering October 7), the series that inspired the channel's recent wave of superhero properties (The Flash, Legends of Tomorrow). At the end of last season, Oliver Queen, a.k.a. the Arrow, retired from vigilante life and literally drove off into the sunset with his computer-expert love, Felicity Smoak, leaving behind his partners to watch over Starling City (now Star City). But, of course, when the Arrow's away, the villains will play. Here are eight things about the new season we learned from the trailer.
1. Oliver and Felicity's domestic tranquility is interrupted by "ghosts."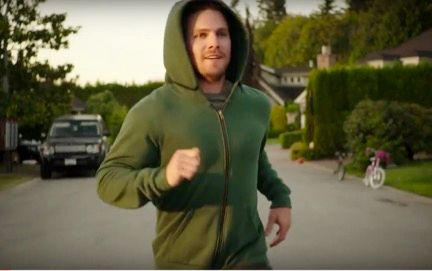 Wait, what show is this? I don't understand. There are smiles and sunlight and …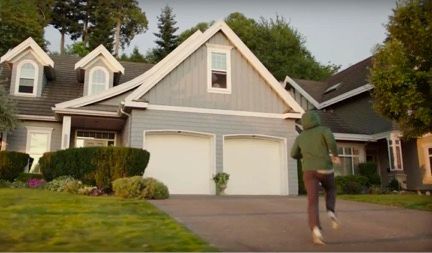 … an overly-dressed-but-happy man jogging to his adorable suburban home …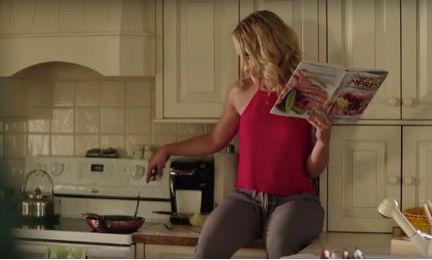 … where his super-intelligent partner is making some very unwise cooking decisions …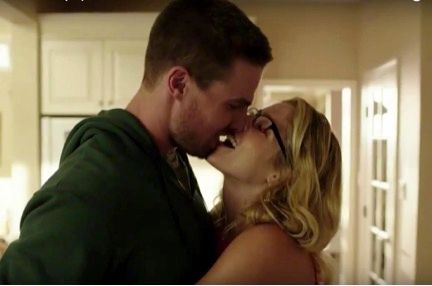 … but, hey, that's okay because she'll just eat his face instead and, seriously, did I accidentally click on the trailer for Hart of Dixie? Is this a straight-to-cable sequel of The Duff and I just mixed up my Amells? What is happening?!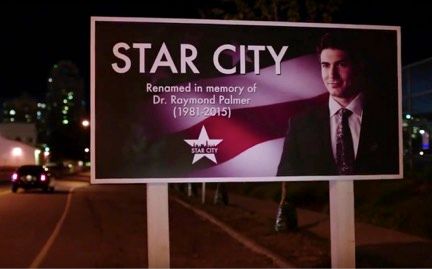 Oh, no. No, no, no, no. Where'd the sunlight go? Where's the kissing?
Cue Laurel voice-over: "The 'ghosts' … they're like nothing we've ever seen before. Well-trained. Well-armed … We need the Arrow."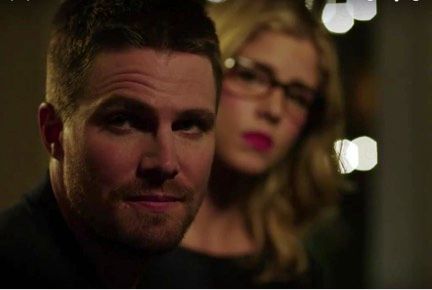 Oh, Arrow. Never change.
2. The "ghosts" are well-armed …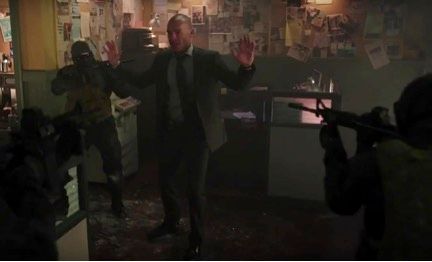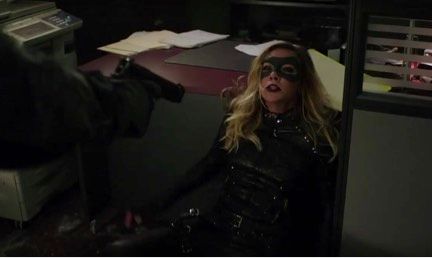 From what the trailer suggests, guns may be playing a bigger role this season than they have in the past. The "ghosts" — who appear to be a cross between Navy SEALs and Daredevil cosplayers — in particular have a penchant for ammunition.
3.  … but so is Felicity.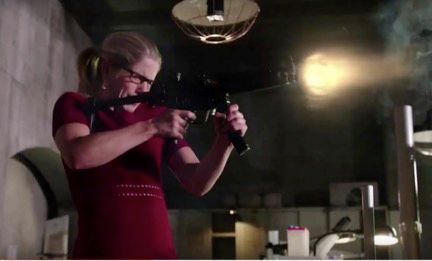 Of course, she closes her eyes while shooting a gun. Even when she's being a badass, she's adorable.
4. Big Bad Damien Darhk is upfront about his big badness.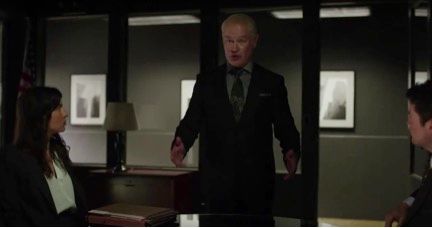 No hiding the ball here: Darhk announces to some sort of city council–like group that Darhk's "organization" wants Star City to die. He's all business. His business just happens to be evil.
5. Amanda Waller is back.
For those unfamiliar with Arrow, the show is split into two timelines — present day Star City and the "flashback" years, the latter of which show how Oliver transformed from a spoiled rich cad into the Arrow. In last season's flashbacks, A.R.G.U.S. agent Amanda Waller trained Oliver to be an assassin. Apparently, she's not done keeping tabs on her protégé: The trailer shows flashback Ollie clad in an early prototype Arrow costume (hide that flashback hair, please!) and tangled up in wires.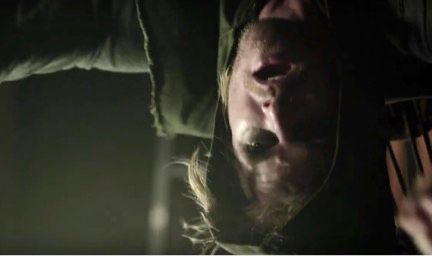 While hanging upside down, he's greeted coolly by Waller: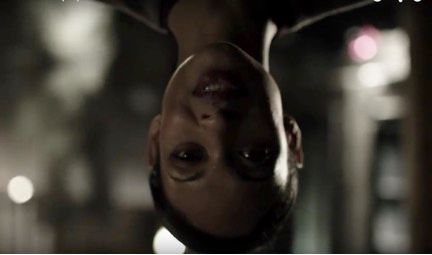 "You certainly have chosen an usual 'hobby,' Mr. Queen."
6.  Anarky is somehow mixed up with Jeri Ryan's character, Jessica Danforth.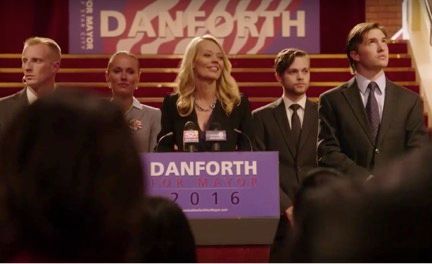 It's been reported that Jeri Ryan would be guest-starring as Danforth, a family friend of the Queens with political aspirations. It was separately reported that Alexander Calvert was cast as new villain Anarky. What was not revealed until the trailer, however, is that there is some connection between the two characters. A brief scene at a political rally shows Anarky (second from the right) onstage with Danforth.
7. Oliver takes a swing at Thea!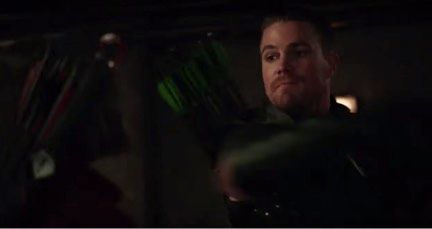 Luckily, it looks like he misses. Still, something must be seriously wrong with Thea after her dip in the Lazarus Pit last season if Oliver's left with no choice but to punch his little sister. What's next? Quentin knocks out Diggle?
8.  Quentin knocks out Diggle!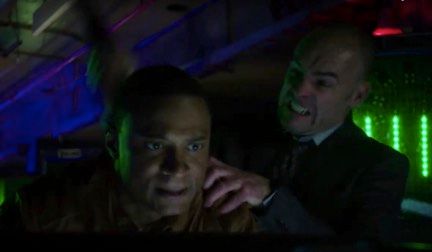 Did Diggle forget that Quentin has a limited texting plan? Did Diggle embarrass Quentin in front of Mama Smoak? WHAT DID DIGGLE DO TO DESERVE THIS?
Perhaps this kind of injury could be avoided, with the right head protection. Maybe this is what inspires Diggle's new look?