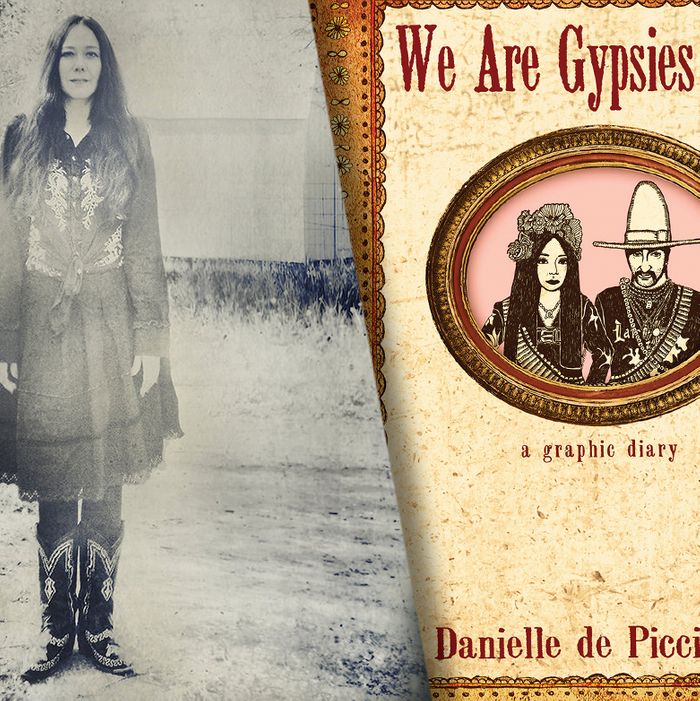 "In general, life on the road is not easy. Yesterday I saw a family of Roma camping on a cement-parking place. The children had tired, old faces and were smoking cigarettes," writes formerly Berlin-based musician and multimedia artist Danielle de Picciotto in her graphic diary, We Are Gypsies Now, which was published by Amok Books in August. "The romanticized myth of the gypsy lifestyle is quite different in reality. Anybody who has experienced not having a home knows that it is no joke."
We Are Gypsies Now, de Picciotto's second published book, is wondrously illustrated with the author's inky drawings, and features cover and layout design by the Jesus Lizard's David Yow. The diary recalls the planned 18-month nomadic journey de Picciotto and her husband, Alexander Hacke, a musician best known as part of post-punk industrial band Einstürzende Neubauten, undertook after putting all their stuff in storage and leaving their longtime home in Berlin in search of a more fulfilled life elsewhere.
That year-and-a-half-long itinerary has since stretched into five years of trekking from art residency to band gig, all the while couch- and apartment-surfing. Their grand tour brought the couple to the U.S. in September for a series of multimedia performances, which featured readings and animated scenes from the book paired with songs from de Picciotto's companion album, Tacoma, named for the city of her birth. The couple's upcoming album, Perserverantia, due out later this year, was also being played.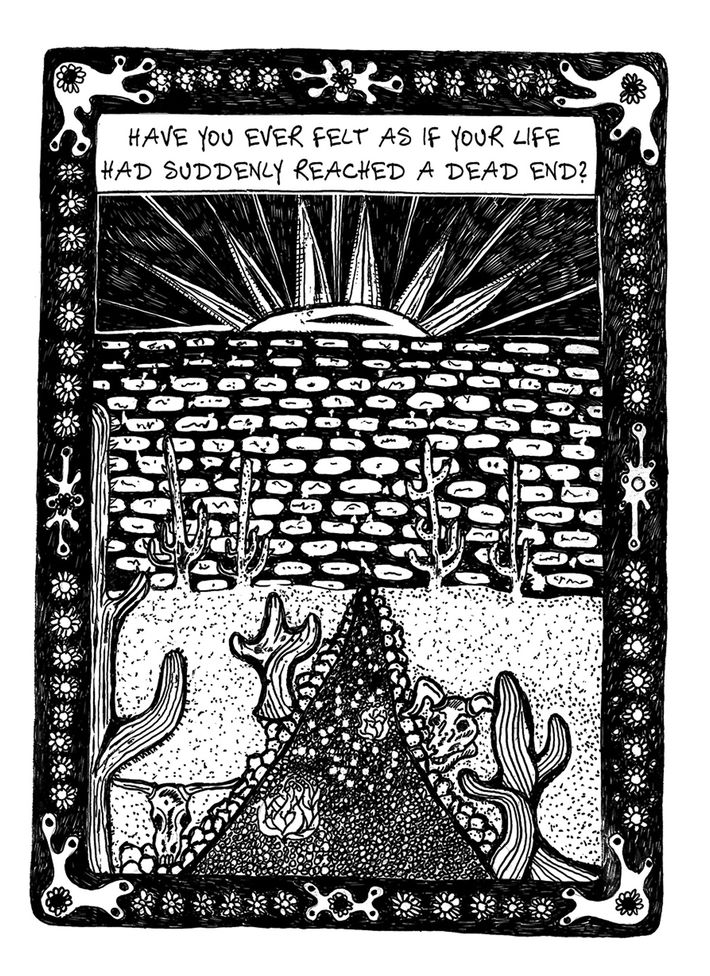 They thought their travels would reveal a new place to call home, but just as the world de Picciotto discovered when she moved from New York to what was West Berlin in 1987 is now given over to corporatization, condoization, and blandification, her travels revealed it's the same the world over.
"When we began we thought it was a Berlin problem. Alex was born in Berlin and he says the city he grew up in doesn't exist anymore," de Picciotto told Vulture. "Then we started moving around and realized this is a global thing. We came to the conclusion that the only places that artists can live and work are smaller places. Smaller places fight against it and try to be artist-supportive."
Upping sticks and living out of a suitcase in their 40s was no small undertaking, especially for a woman. Just how many pairs of shoes do you pack? de Picciotto wonders early on in the book. Initially she was depressed by the thought of sleeping on couches, airbeds, and in people's dens, but she came to treasure the rhythm of other people's family life. Some sleepovers were not so treasured: After being snowed in at Newark airport, they spent the night at a nearby motel: "I think it is a crack lair. There are bloodstains everywhere. The only clean spot is the bright red heart shaped Jacuzzi in our room! So we are going to use it as a bed," she wrote.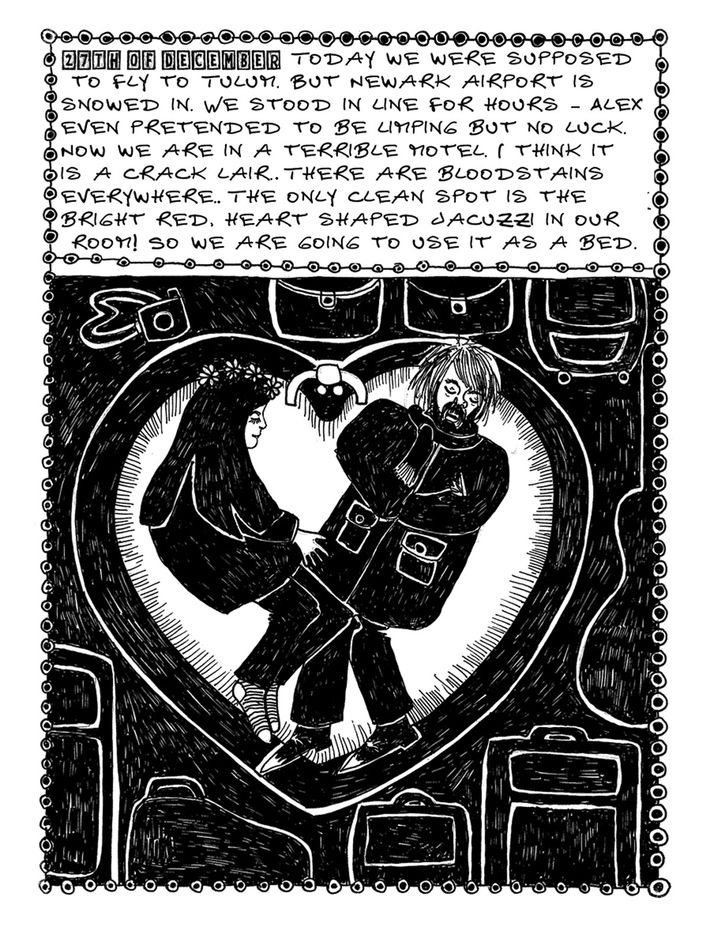 Societal breakdown is everywhere in the book: They observe locals drunk and vomiting in a beautiful historic public square; tourists wander aimlessly, dead-eyed, consuming, lost in commercialized culture; business districts abut red light ones and share the same goal: "They both want to fuck you," de Picciotto writes.
In some places they did find hope. "When we went to Austria," de Picciotto remembers. "It was surprising how little you'd see kids walking around with cell phones in front of their face all the time. In Berlin, anyone under 25 has a phone in their face no matter what they're doing. We noticed that in smaller cities when people are more surrounded by nature, they are more involved in their surroundings and their lives. Having that phone in front of your face all the time turns a 20-year-old into a manipulated object, just used to make money with."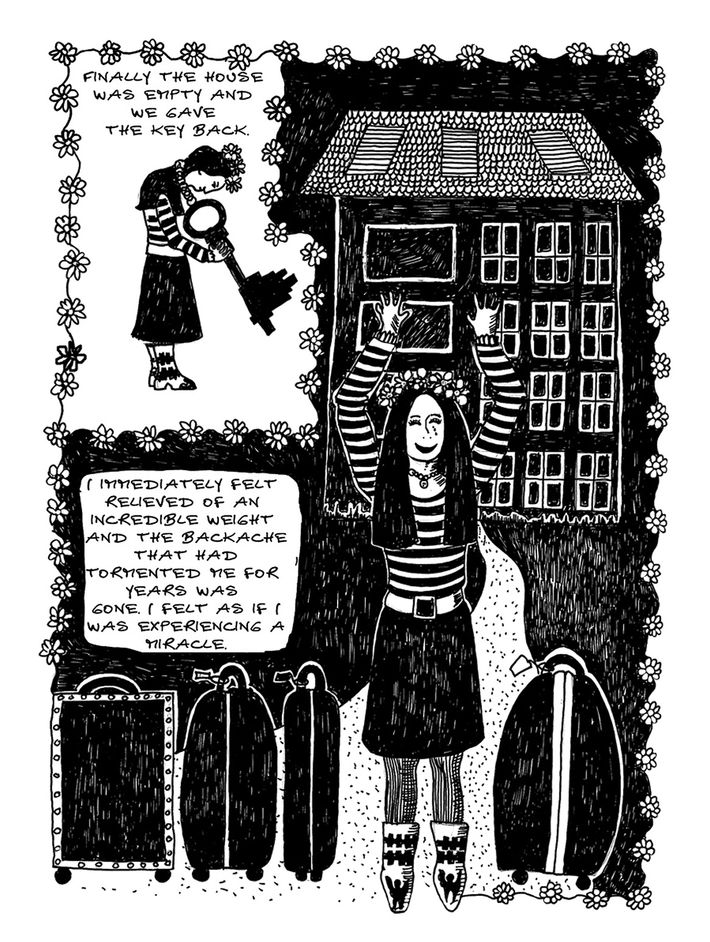 Apart from observing the world at large, and the search for one's place in it, the couple's journey became a personal reckoning. "It's changed us as people. We are more tolerant and understanding," says de Picciotto, who notes that she and Hacke are done with the gypsy life and hope to settle outside of L.A. or New York next year. "It's taught us great discipline: We've both become vegan; we don't drink anymore, and have become health conscious. It really is not easy, it's not a joyride, it's not a privilege. But it's amazing at the same time. We've met so many generous supportive people; it's really changed our lives in a positive way."
De Picciotto even managed to solve the shoe problem: "I learned how to dress with only two pairs of shoes," she laughs. "I now know how to dress elegantly out of a single suitcase."