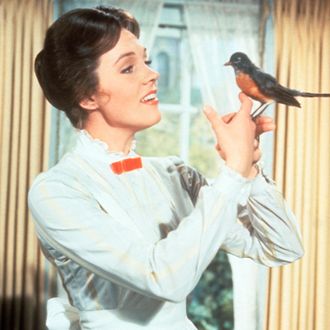 In the most delightful way.
Photo: Mondadori/Getty Images
In every job that must be done, there is an element of fun. For Disney executives whose job it is to dream up new versions of the company's classic films, "fun" looks like a new Mary Poppins musical from Rob Marshall, with Smash's Marc Shaiman and Scott Wittman writing the songs. EW reports that the musical will be based on the later novels in P.L. Travers's Poppins series, but that the project is "decidedly not being developed as a sequel," whatever that means. Regardless, it looks like Tom Hanks was more convincing than we thought.