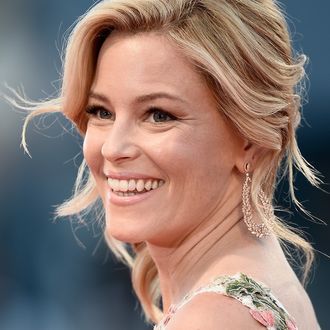 Banks. Elizabeth Banks.
Photo: Ian Gavan/Getty Images
According to THR, Sony is in negotiations to hire Elizabeth Banks to direct a new film in the Charlie's Angels franchise, in the hopes that her presence will act as a safeguard against the stench of misogyny that has lingered around the series since the '70s. It's news not just for the fact that they're going to have another go at Charlie's Angels four years after the ABC reboot was quickly canceled, but also because the studio may have made the perfect choice of filmmaker. With Pitch Perfect 2 proving Banks's facility with a (nearly) all-female cast, will the series's much-vaunted "female empowerment" be more than lip service this time? Let's hope!