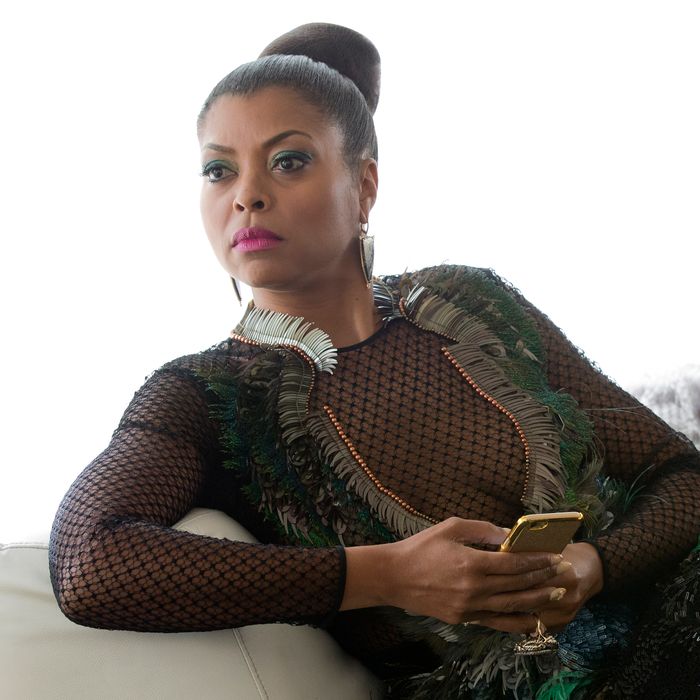 Taraji P. Henson as Cookie Lyon.
"It literally gives me chills," Paolo Nieddu says of his "dream job" as costume designer for Empire. Having worked as the assistant costume designer on Sex and the City: The Movie, Nieddu is no stranger to executing high-end, big-ticket looks onscreen. But as he told Vulture in the weeks leading up to the Fox smash-hit show's season-two premiere, working on Empire, where the fashion is as over-the-top as the plotlines, has him feeling like part of history. "To think, Oh my God, in 30 years some kid could be watching Empire and referencing those looks for a new show just how we talk about Dynasty, is unbelievable," he says.
Nieddu, who was at the helm for last season's pilot episode but turned over the reins to fellow costume designer Rita McGhee, took on all 18 episodes this go-round. And while outfitting Taraji P. Henson's Cookie Lyon could be a job in itself (read all about tonight's gorilla costume here), the designer indulged us with his vision for outfitting several of the show's principal characters this season.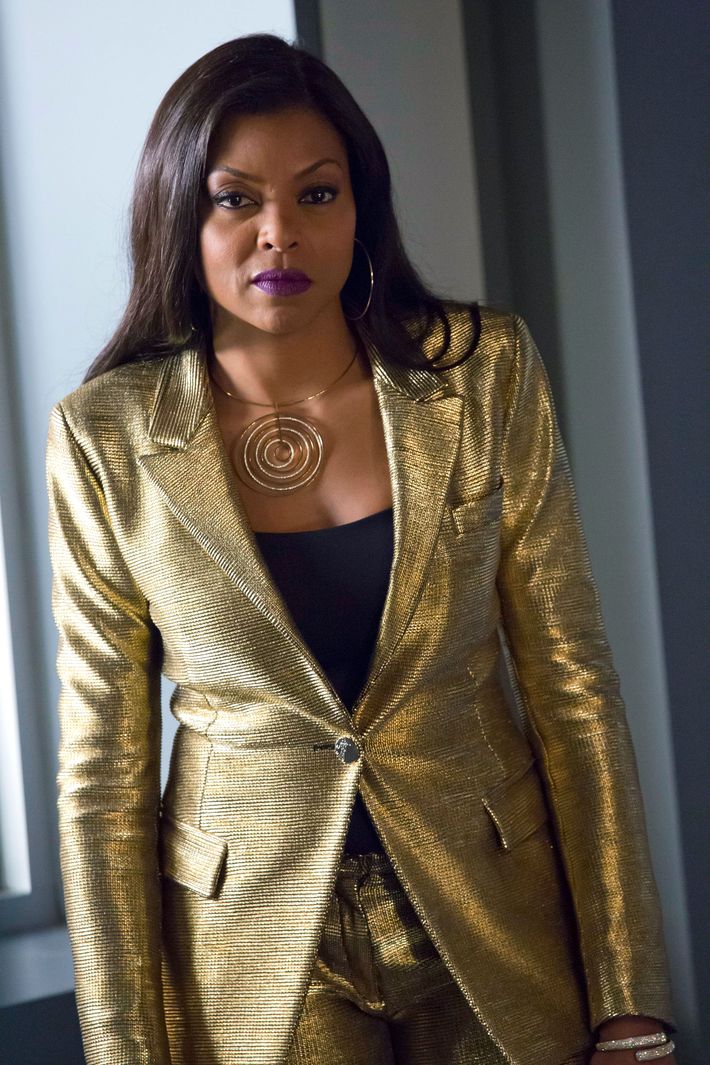 Cookie's Power Suit
"Gold is sort of the overall color of the show when you think of the palette. The amount of clothing we use … we go through so many. So I was in Bloomingdale's and I saw that suit. It's Versace. It depended on how it was gonna fit. We altered it a lot, but it was sort of a nod to the Elvis gold suit. In the scene where she goes to a radio show — it was a really good spot for the outfit because she was there to do business. I thought it such a good look, and so strong, for her to come in there as this golden goddess in this man-style suit. There was a black, little tank under there, the necklace is a Michael Kors one, and it kind of evoked the record. It was a '50s rock-and-roll, Elvis nod."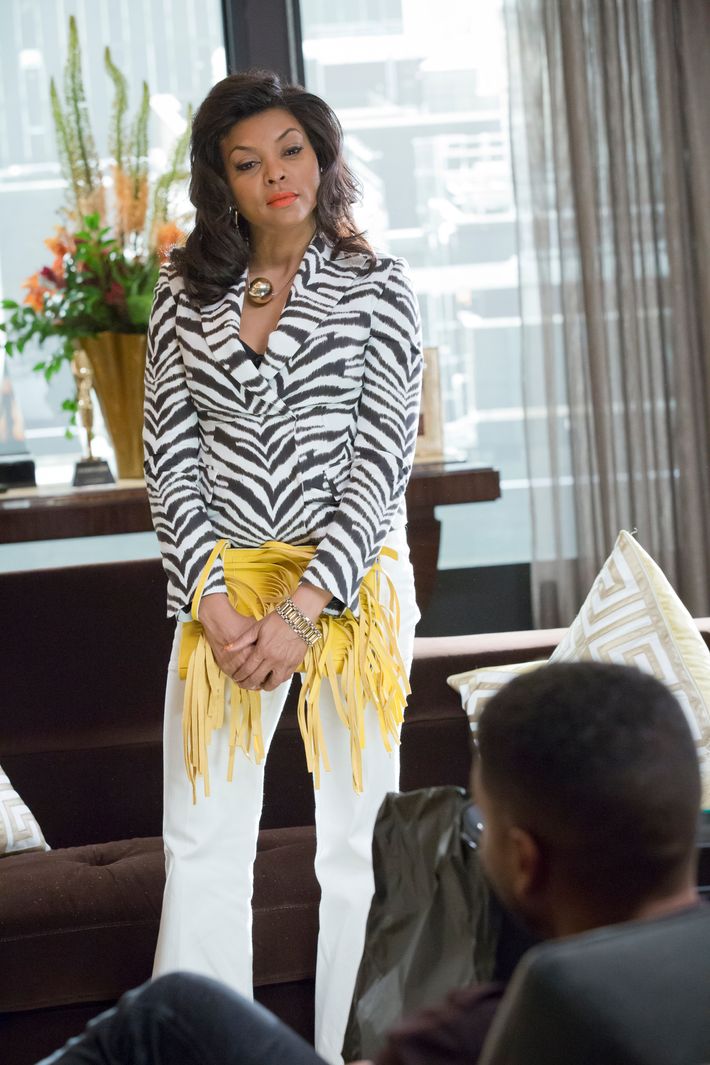 Cookie's Zebra-Print Suit
"This is really her Alexis Colby, her Dynasty look. We did that even with the hair here. Obviously we know her as the leopard-print queen, but I was like, Oh, she can wear other animal prints. It was actually in the script that Anika makes a comment about her always wearing animal print. It's an Emanuel Ungaro blazer, Derek Lam jeans, and the yellow fringe is a Marni bag. And then the necklace is actually from Topshop. I like to mix it up. I don't necessarily seek out designers all the time. I love that she has a $25 necklace with a blazer that I got on sale for thousands of dollars."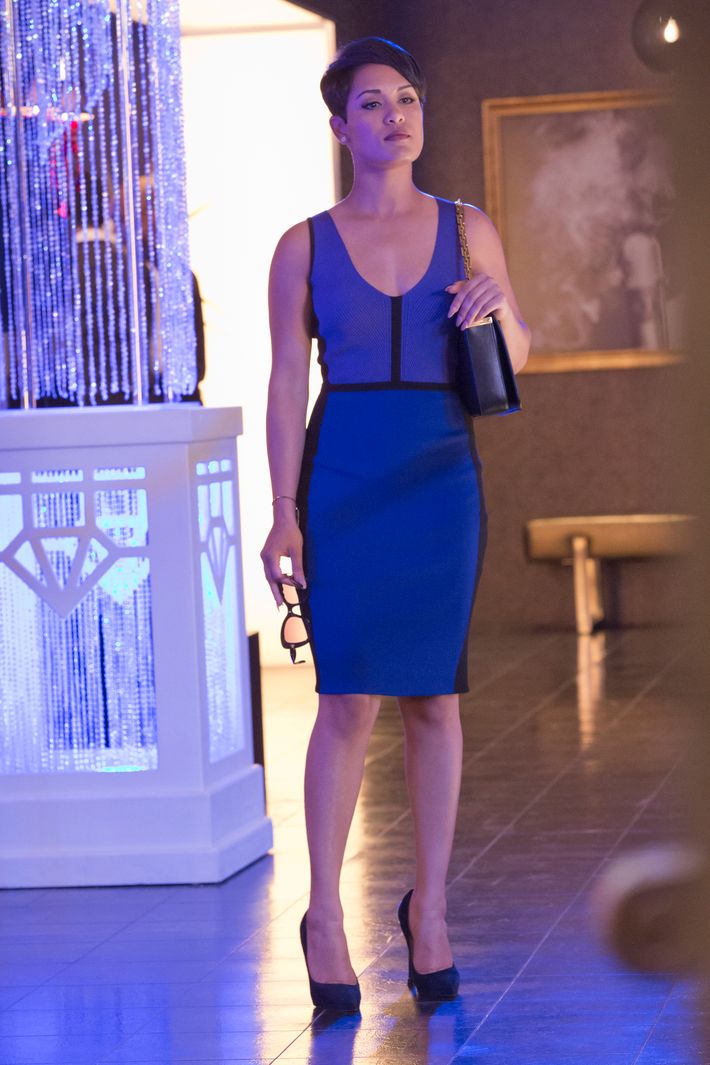 Anika
"That is a Narciso Rodriguez knit dress. I really love it. The scene, it looks like night, but it actually is scripted in the day. She's just wearing this really chic dress. All of her clothes are very classic but sexy. She does a lot of solids; we don't really ever do print on Anika. This one is really color-blocking so we did that with her there. And then she's carrying an Yves Saint Laurent bag and she has on Jimmy Choo navy-blue suede pumps. This was a sexy daytime look for her."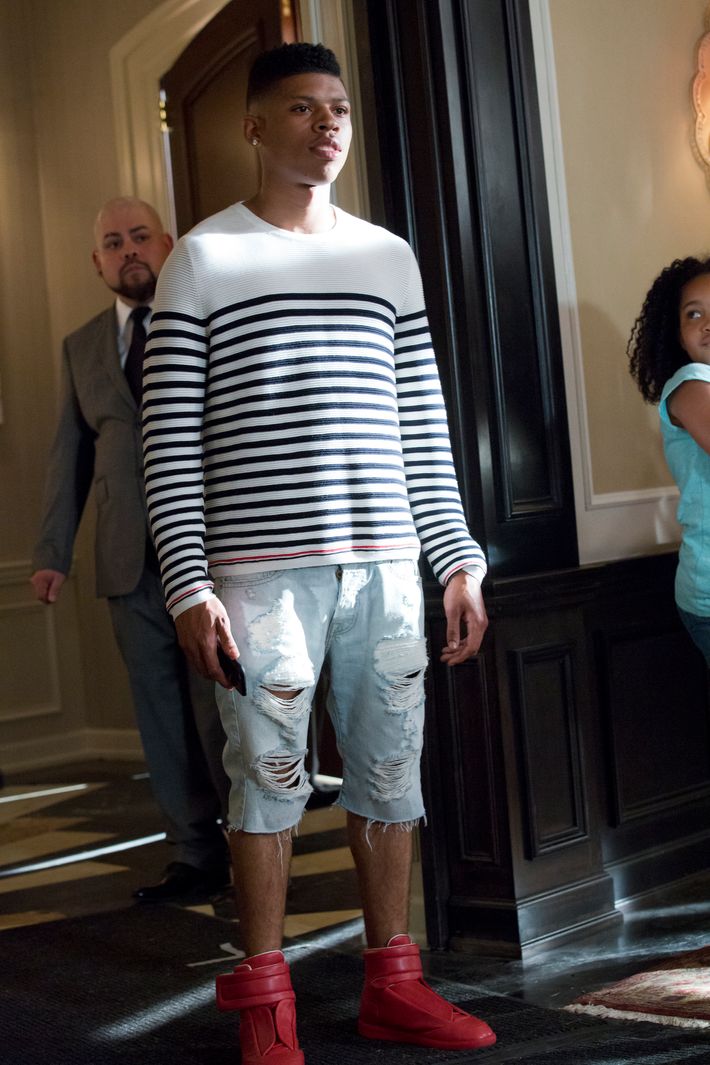 Hakeem
"This was a Thom Browne sweatshirt, NSF jean shorts, and Margiela shoes. He's worn that high-top a lot. His character is a sneaker freak. I always say the best way to describe him is he's Cookie's son. And that's where he gets [his fashion sense]. He gets it from his mom. He can do the print and the more flashy things because he has this style DNA inherited from her. But I also think hip-hop artists have to be, I hate to say 'on trend,' but they need to be 'right now,' 'of the moment,' or 'beyond the moment.' With him it's always about being bold with the choices. He's a character who is showing his wealth. He's totally showing off."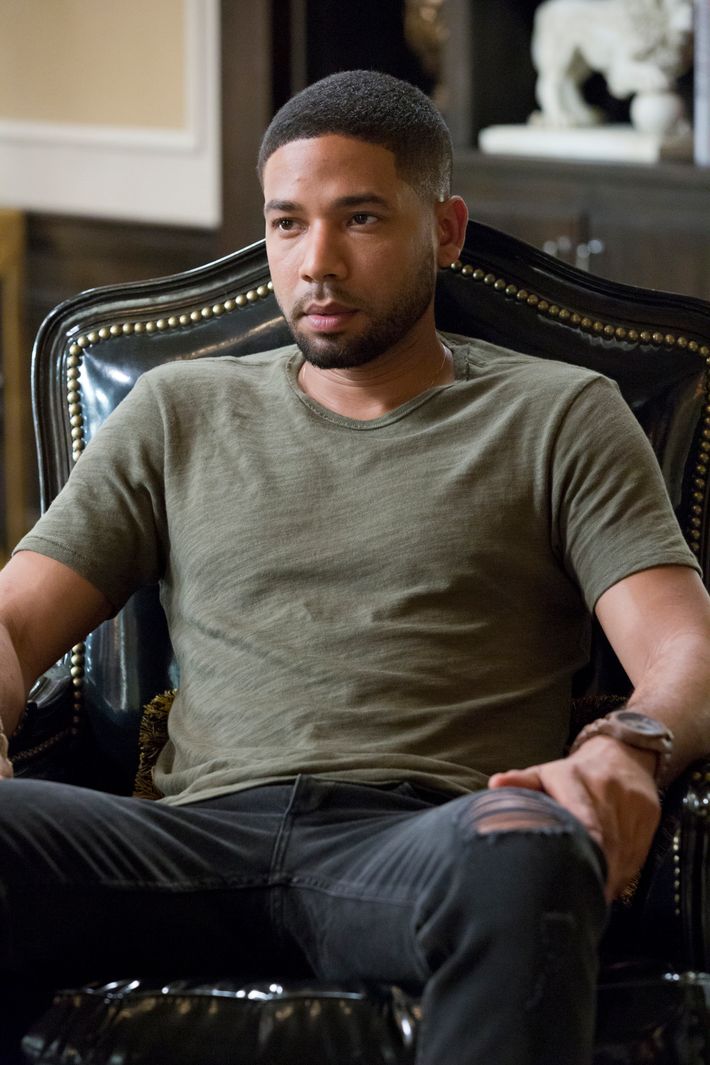 Jamal
"He's the opposite of Hakeem. He doesn't want to be noticed. So his clothes are quiet. He's all about subtle luxury. All of his clothes are very luxurious and very rich and come from the same stores that Hakeem's would, whether it be Barneys or Bergdorf Goodman or something like that. This outfit, for example, is a Rag & Bone T-shirt and Rag & Bone ripped jeans with a pair of Yves Saint Laurent suede boots. I like to repeat his clothes more. Hakeem never really repeated, but Jamal is the type where you'd be like, Oh, he bought that beautiful silk button-down and wears it a lot. He's that type of guy."