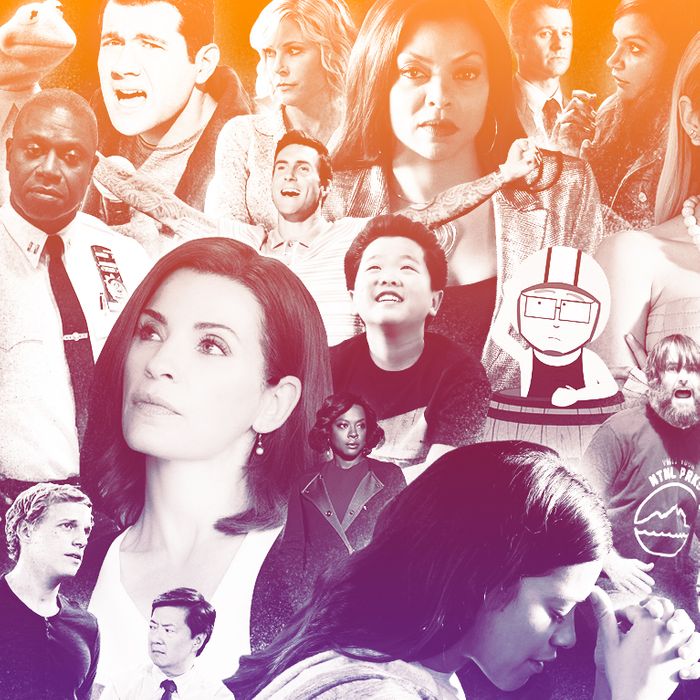 Photo-Illustration: Maya Robinson
We're a few weeks into the most glorious time on the TV calendar, and the season has predictably not disappointed. New shows premiering each night! Familiar favorites returning after long summer absences! There was apparently a new Walking Dead show! It's all finally happening!
Looking at the months ahead, there's a lot to watch — and maybe even a lot a lot, depending on how hard-core you are about keeping up with the TV-obsessed Joneses. It's going to require planning and perhaps a job resignation in order to consume everything in an orderly manner. The streaming offerings alone will break you if you're not ready.
That need for structure is why Vulture built the Fall TV Commitment Calculator, a utility designed to tell you exactly how much of your life you'll have to forsake in order to see all the programs you want this fall. Simply select all the shows* you plan to watch (or have watched) and click "See all of your TV stats." It'll provide you with a breakdown of your viewing tendencies, including the total number of hours you're pledging to spend with your TV and streaming device this fall. Are you merely be dabbling? Or are you truly committed for the 2015–16 season?
*Episode counts weren't available for every show airing this season. If that was the case for a returning show, we estimated the count based on the number from last season. New shows without announced episode counts were left off the list. TV scheduling is too serious a business for blind guesses.