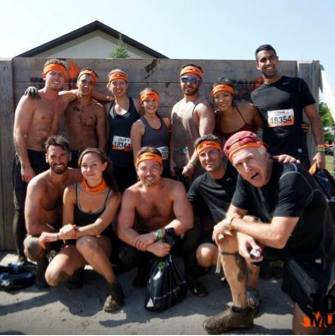 About five years ago, Harvard grad Will Dean co-founded Tough Mudder as a way to challenge fitness enthusiasts' physical strength alongside their mental fortitude. Today, Tough Mudder—one of the world's most inventive and messiest obstacle courses—has grown into a phenomenon that has touched more than 2 million participants. The event's popularity can be attracted to its unmatched camaraderie (this is a team challenge) and humor (it's hard to get frustrated when you're covered in mud). We reached out to Theresa Graninger, LinkedIn's Regional Wellness Specialist who has participated in her company's Tough Mudder team (which boasts, globally, more than 350 participants), to explain how she got hooked on the world's most thrilling challenge.
What first motivated you to join a Tough Mudder event?
We have a ton of adventurous employees that love this kind of stuff. Our team wanted to add an event that was a little more challenging—physically and mentally—to our special event calendar in each of our regions.
How did you prepare for the competition?
We offer various classes in our offices, so most—if not all—of our employees that signed up train regularly. Whether it's attending a boot camp, meditation, functional strength, yoga, et cetera throughout the day or training on one's own, everyone was very much prepared.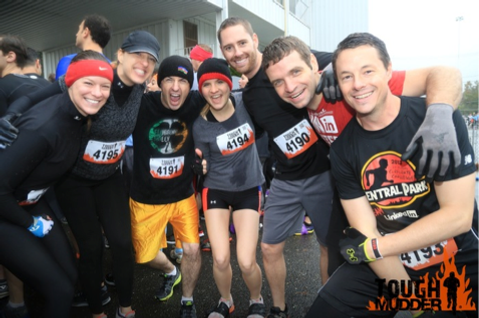 What's your best piece of advice to a Tough Mudder newbie?
It's all about teamwork! Find teammates that are positive and supportive. You'll want to go through the course with those that are willing to complete the course together, from the first obstacle to the very last, the electrocution obstacle.
What was the craziest Tough Mudder obstacle you ever faced?
The "birth canal" has to be the craziest. You squeeze under a pink water-filled liner that's deceptively heavy. This one certainly tests your crawling skills! You just have to go for it. Your goal is to get through it as quickly as possible, because the slower you go the harder it is.
Just getting through a Tough Mudder course is a personal victory—how do you celebrate after you've finished?
While just wearing Tough Mudder orange head bands, we give high-fives all around, have a refreshingly cold Shock Top, and vow to do it again next year!