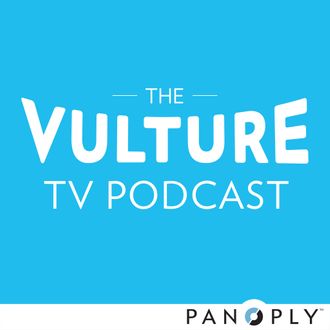 This episode of "The Vulture TV Podcast" was recorded in the dark, by candlelight, with a bottle of Montepulciano provided by Matt Zoller Seitz, who, if you could see him, looked sharp in a suit and tie. How else could we say farewell to Hannibal, the most refined show on television? We discuss where creator Bryan Fuller might take the story in a potential fourth season, and wonder if we really need one. In part two, we wrap up our conversation about David Simon's HBO mini-series Show Me a Hero and its unsettling finale.
This episode contains spoilers in the following discussions:
2:01–21:06: Hannibal, season three
21:06–35:44: Show Me a Hero, episodes five and six
Further reading: Matt Zoller Seitz on Hannibal; E. Alex Jung's interview with Bryan Fuller.
Tune in to "The Vulture TV Podcast," produced by the Slate Group's Panoply, every Tuesday, on iTunes or SoundCloud. And please send us your burning TV questions! Tweet us @Vulture or email tvquestions@vulture.com. Vulture Insiders can exclusively submit audio questions to "The Vulture TV Podcast." Click here to apply.