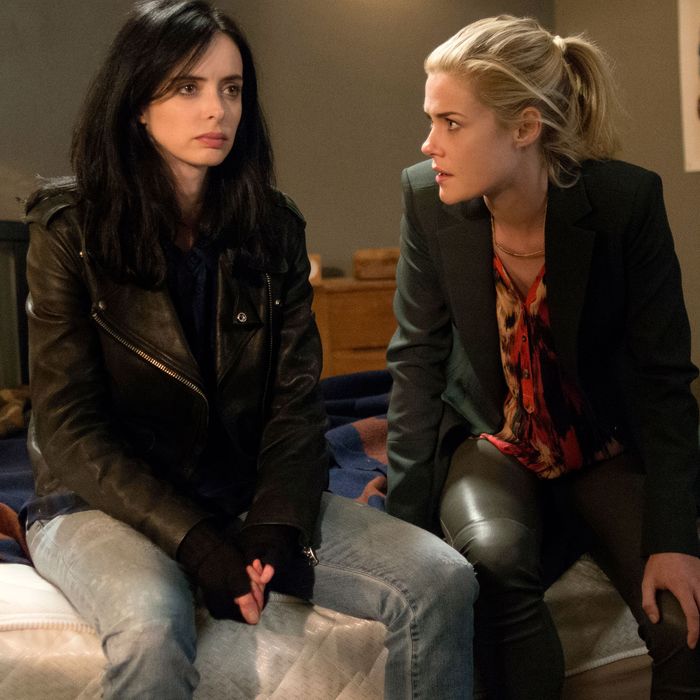 "Jessica! You've retired from being a superhero!" said Trish Walker.
Photo: MYLES ARONOWITZ/NETFLIX
Jessica Jones, the upcoming Netflix show extending the reach of the Marvel Cinematic Universe, has some new images, including first looks at David Tennant as the villainous Kilgrave, Carrie-Anne Moss as Eka Darville, and Rachael Taylor as Trish Walker. They join Krysten Ritter, who plays the eponymous superhero, and Mike Colter, who plays Luke Cage. We'll be joining Jessica as she tries to put her post-superhero life back together as a detective in New York. Obviously, things will not go according to plan! The show premieres on Netflix on November 20.