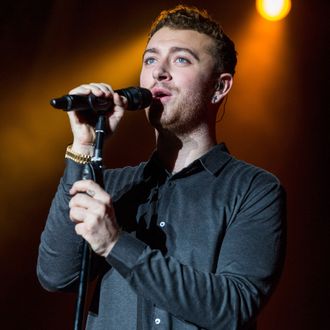 Did he do better than Adele?
Photo: Scott Legato/Getty Images
Sam Smith has been teasing his James Bond theme song for weeks, and finally it has arrived. "Writing's on the Wall" is the first Bond theme to be sung by a British* man in 50 years, and — surprise! — it's a power ballad. Hear Smith croon about risking it all for the one he/Bond loves below. Spectre is out November 6.
* The article originally stated that Smith was the first man to sing the theme in 50 years. That's obviously not so. We simply forgot the word "British," which has since been added.