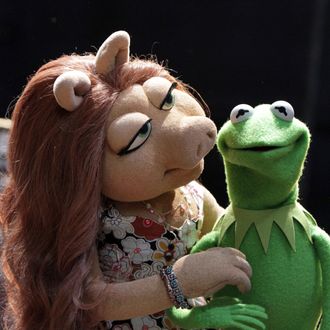 So smug.
Photo: ABC/Disney
The plushiest couple in Tinseltown, Miss Piggy and Kermit, called it quits last month, shaking the very firmament upon which we first imprinted our concept of love. The ensuing aftermath has been hard to watch. While they both asked us to respect their privacy, Kermit quickly announced that he had found a rebound: Denise, a pig who works in marketing at ABC. People reports that it has the first photos of Denise, but some sleuthing on our part has unearthed evidence that Kermit and Denise have actually been together for months.
Yes, tenderhearts, you heard that right. Three months ago, Disney itself debuted photos from the pilot, including some of Kermit's "new pig girlfriend Denise," who "really steals the show."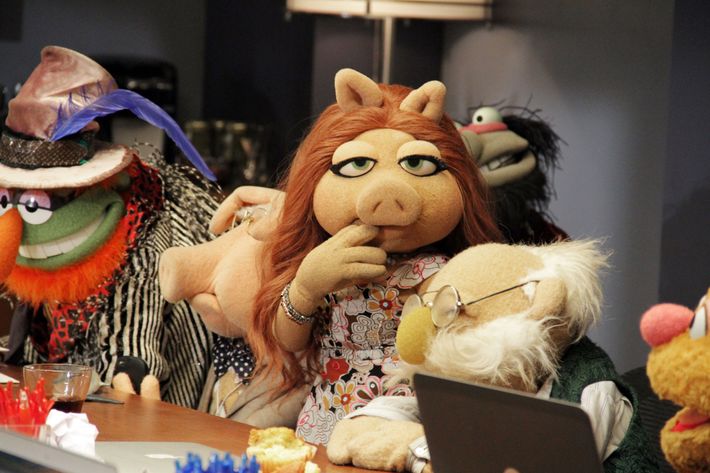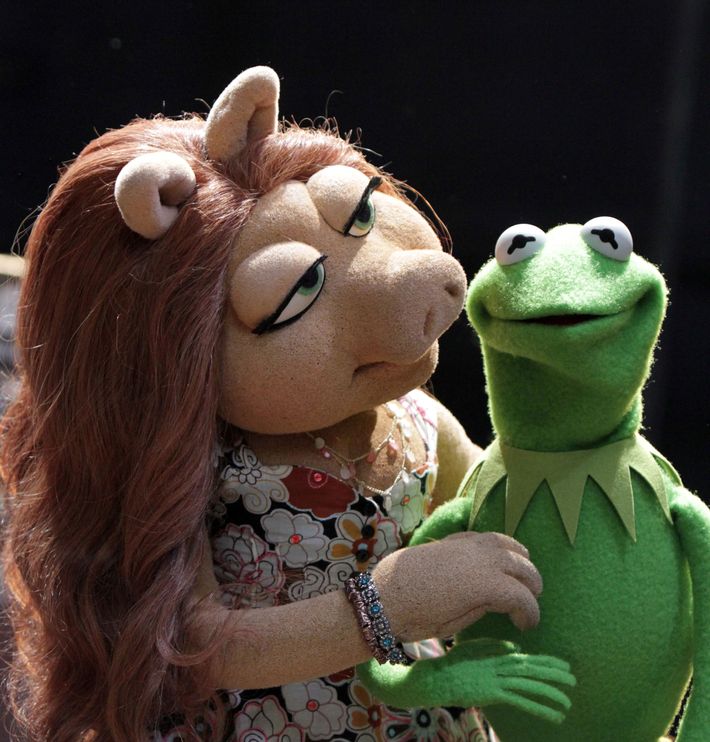 These photos suggest that the two have been flaunting their new relationship in front of Miss Piggy for well over half a year. This explains Miss Piggy's icy reception while she was shooting promos with Kermit and Kerry Washington. And perhaps why she turned to Mr. Liam Hemsworth to mend her broken heart. #TeamPiggy.