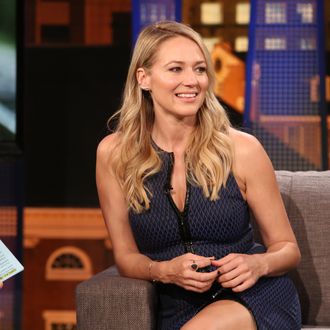 Photo: Jesse Grant/2015 Getty Images
Speaking with The Hollywood Reporter about her upcoming album, Picking Up the Pieces, and memoir, Never Broken, singer-songwriter Jewel disclosed details about the sexual harassment that pervades the music industry:
"The music industry is a very male-dominated business. I never slept my way to the top, ever. There was never one time I've ever compromised anything. I was always willing to walk away. … And I think that type of spirit that you bring just informs everybody that's around you. You know, I've heard plenty of stories that the opposite happens."
She goes on:
"I saw what women would give up for a compliment. I felt men were willing to take advantage if they saw something vulnerable… I've had men hitting on me, sadly, since I was really young. At 8, I had men putting dimes in my hands saying, 'Call me. It'd be so great to fuck when you're older.' And just horrible stuff."
Never Broken comes out September 15.